Marketing strategies come in all shapes and sizes, and they often serve a variety of different purposes, such as expanding brand awareness or generating qualified leads. Generally speaking, a company's marketing techniques will fall into one of two categories: inbound and outbound marketing. Today, we're making a case for inbound marketing.
What Is an Inbound Marketing Strategy?
Inbound marketing strategies seek to gain new customers through helpful and informative content. Instead of reaching customers directly via sales calls or advertisements, they aim to obtain consumer interest organically through your website, blogs, articles, whitepapers, and videos. 
There are several objectives an inbound marketing strategy strives to achieve, such as brand awareness, establishing credibility in your market sector, qualifying leads, and — of course — making sales. 
Typically, consumers move through several phases in the customer buying journey before they decide whether to make a purchase. Your inbound marketing content provides them with information relative to their decision without being overly sales-y. 
Let's consider the following example: You run a personal injury law firm in Chicago, Illinois. Most of your clients are car accident victims, so you create plenty of content concerning automobile collisions for your website. 
A potential client comes across an article you've written about car accident laws in Illinois, and after reading a few more articles on your website, they decide to set up a consultation with your firm. Your content has convinced them that you're a skilled personal injury attorney who can help their case.
In that example, the law firm didn't directly contact the client. Instead, the client found them through an internet search, which yielded a treasure trove of content applicable to their needs that resulted in a natural lead.
The Difference Between Inbound and Outbound Marketing
The primary difference between inbound and outbound marketing is that the former seeks to attract customers organically, while the latter is much more apparent. 
While an inbound marketing strategy uses ads to target consumers on various platforms, such as social media, television, email, and through SMS texts, you can think of outbound marketing as a cold lead. Your customers (typically) aren't actively seeking your services, but your ads appear in their social media feed because they exhibit a specific behavior or fit a particular demographic you're trying to target. 
Outbound marketing certainly has its place and can accomplish specific goals, like brand awareness, but it might not result in the same quality of leads that inbound marketing provides, which is something every business needs to grow its revenue. 
How to Create an Inbound Marketing Strategy
Your inbound marketing strategies will vary depending on the type of business you run and your target audience. For instance, a business-to-business (B2B) inbound marketing strategy will look quite different from a business-to-consumer (B2C) company's techniques. 
B2B organizations market themselves to other companies in various market sectors. They'll usually need buy-in from multiple decision-makers, not just a single individual, to make a sale, and their brand awareness usually occurs on different platforms. 
For instance, a B2B company might find it beneficial to participate in an industry conference where potential buyers are likely to congregate and where they can demonstrate their products, but such a strategy probably wouldn't be as effective for a B2C organization.
In B2C sales, only one person usually makes buying decisions, so you're more likely to land a sale if you address their needs with informative content and an engaging online and offline presence.
You'll want to create a buyer persona for the average consumer who needs your products, which should address why a client would purchase from your business and their demographics and behaviors. You should consider questions such as:
How does my product or service benefit my clients?

How can I help my customers understand my products?

What demographics are typical in my industry?

What topics relate to my company's products and services?

What questions can I answer for my clients?

Who are my competitors, and what sets my organization apart from them?
The answers to these questions will help you understand your customers and form the initial basis of your inbound marketing strategy. You'll also want to pursue the tactics that are most likely to resonate with your audience. For instance, if most of your sales occur online, a solid SEO strategy targeting a wide range of keywords can help attract customers.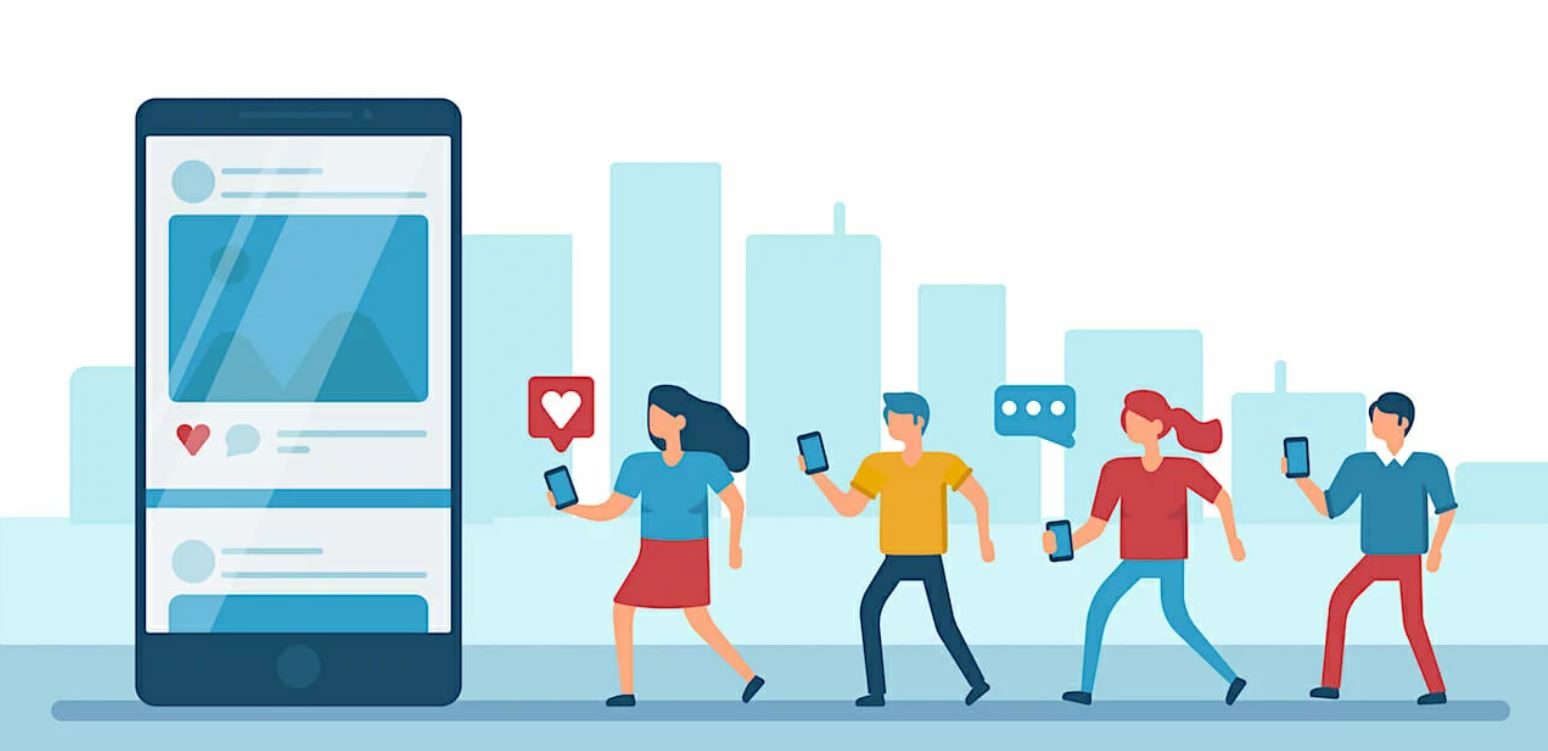 Once you establish your buyers' characteristics and understand how you can address their needs, it's time to audit your existing content. Doing so will help identify any gaps in your current approach. You'll determine which strategies are working, and you'll also be able to optimize the technical aspects of your content, such as your page loading speed, keywords, and internal linking strategies.
Content audits establish a baseline between your existing strategies and the new inbound marketing tactics you'll add to your toolbox. Once you address any shortcomings, you'll have a fresh base for new content.
It's important to recognize that inbound marketing requires you to host and update a living library of informative and interesting content.
Top 6 Inbound Marketing Strategies for 2023
Here are a few inbound marketing tactics to consider as you seek to build your clientele organically:
1. Address Several Buyer Personas with Varied Content
Your clients likely don't fit neatly into a single buyer persona box. While they may have similar needs, their demographics and behaviors can vary substantially. You can create multiple buyer personas and content that speak to each individual's characteristics.
For example, assume you own an e-commerce store that sells cosmetic products. Your client's needs will vary considerably depending on their age, skin type, and budget, but you can better serve everyone's needs by separating your clients into various personas and creating personalized content that addresses their common inquiries. 
Teenage customers might want inexpensive, oil-free skin care products that handle acne. They'll benefit from content about skin care and cosmetics that won't clog their pores. Older customers will have different concerns, like fine lines or uneven skin tones, and they may have a larger budget for purchasing your products than a teenager will.
Developing different content strategies for each buyer persona is critical. Content that is too broad won't work. For instance, creating a top ten list of moisturizers would be too subjective. Instead, you could write several lists catering to different skin concerns.
2. Guest Posts
Creating backlinks to your website is critical for building your domain authority, which is one of the factors that search engines use to determine where to rank your page in the search results for your targeted keywords. 
In the early days of your website, you can build backlinks by including your business in credible directories. For instance, you might establish a profile on the Better Business Bureau (BBB) or social media sites like Instagram or LinkedIn. 
However, relying on directories and social media platforms for backlinks isn't enough to give your domain the 80+ domain ranking you want. You'll also need to establish backlinks from relevant sites in your industry or news organizations.
One of the best ways to improve your domain authority and create backlinks is by guest posting on websites that are relevant to your industry. In a guest post, you create content that informs readers on a topic that relates to your products or services in some way. The website's administrator publishes your content, including a backlink to your own website. 
As you increase your backlinks through guest posts, your rankings in search engines will rise. Over time, you'll attract organic backlinks you don't have to work for, further stimulating your website's rankings for your targeted keywords.
3. Embrace Social Media
Keeping up with your social media accounts can be exhausting, especially if you're handling everything yourself. However, regularly sharing new content with your audience and engaging with them shows your customers you care while also helping to build your authority and credibility. Clients who see your active social media profiles will be more likely to purchase from you, especially if they were previously unfamiliar with your brand.
Of course, you don't have to maintain active profiles on every social media channel. You can select a few where your audience typically congregates. For instance, a company whose audience is comprised of Gen Z consumers might select Instagram and TikTok as their primary social media platforms, while a business serving older clients might benefit from LinkedIn and Facebook profiles.
4. Don't Ignore Email And SMS
People who sign up for your email and SMS messages are already familiar with your organization. They've readily given you their personal information, so they want to hear from you, meaning you can contact them as you see fit.
You should regularly send them news about new products that you have available and provide them with content they may find helpful. Occasionally, you can send them special offers or discounts they can use for your services.
Email and SMS marketing don't count as outbound marketing because subscribers have willingly consented to receive these communications. Use the platforms for increasing engagement, but be careful not to abuse the privilege. Don't spam their inbox, and limit your text messages to once or twice per week.
5. Consider Influencer Marketing
Influencer marketing involves partnering with someone with a large social media following that mirrors your typical buyer personas. You'll ask the influencer to create content that showcases your products and services to their audience in exchange for a fee.
Influencer marketing can benefit companies that need to generate brand awareness among customers, as an ongoing partnership with the influencer can make your brand a household name, especially when the influencer has many followers.
Consumers who respect the influencer's opinion about your products are more likely to check out what you have to offer. They'll visit your website, review your content, and learn more about your company, and if they decide your products can benefit them, they'll purchase.
6. Try Remarketing Your Products
A remarketing strategy attempts to convert customers who previously interacted with your business but didn't make a final purchase by using first-party data to display ads to them. While remarketing involves advertisements, your audience is already familiar with your brand. They're 'warm' or 'neutral' customers who just need a little extra boost to continue through the client journey process.
The ads you display should directly reflect their prior website visits. For instance, if a customer spent some time searching through the shoes you have for sale, you would show them an ad for the pair of sneakers they spent the longest time viewing. 
The more your clients see your ads, the more likely they will be to take further action. Even if they don't make a purchase, your company will likely come up if they find they need your products in the future.
Inbound Marketing Strategies Result in Better Leads
Inbound and outbound marketing can increase your revenue and expand brand awareness. However, inbound marketing strategies, in particular, usually result in better leads since the customer is already searching for something you offer or is aware of your company's products and services. As you scale your business, don't ignore the benefits an inbound marketing strategy can provide.
If you're seeking an efficient and effective SMS and email marketing management platform, see how Contact Consumers can benefit your organization today.