Contact Consumers - Highly Efficient Consumer Acquisition & Retention Solution.
We deliver your Email & Text messages to the right consumer at the right time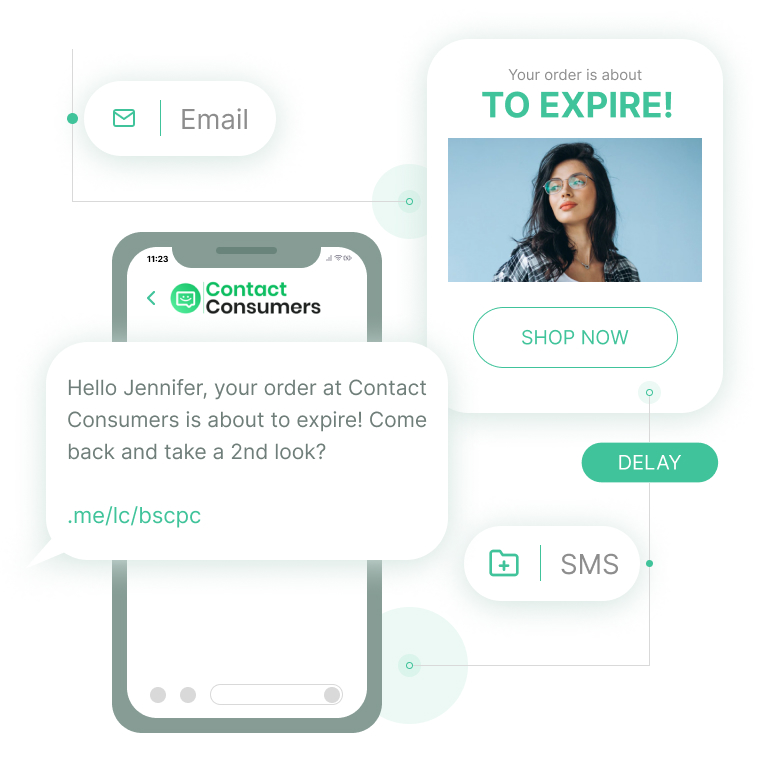 At Contact Consumers, our primary focus is on executing effective email and SMS campaigns on your behalf. These campaigns are designed to actively engage prospects, boost sales, and retain customers.
Email
Effective marketing starts with successful inbox.
SMS
Send your marketing straight into their pockets.
Media Buying
Global brand visibility & engagement.
Expert Services
Let our experts to create and manage your campaigns
The World's
leading brands
trust Contact Consumers with their Email and SMS campaigns.
Turn one–time visitors into customers for life.
Our Technology
is only one part of the solution.
Contact Consumers team draws on years of lessons learned and billions of messages delivered to provide our customers with best practices for sending email and SMS campaigns.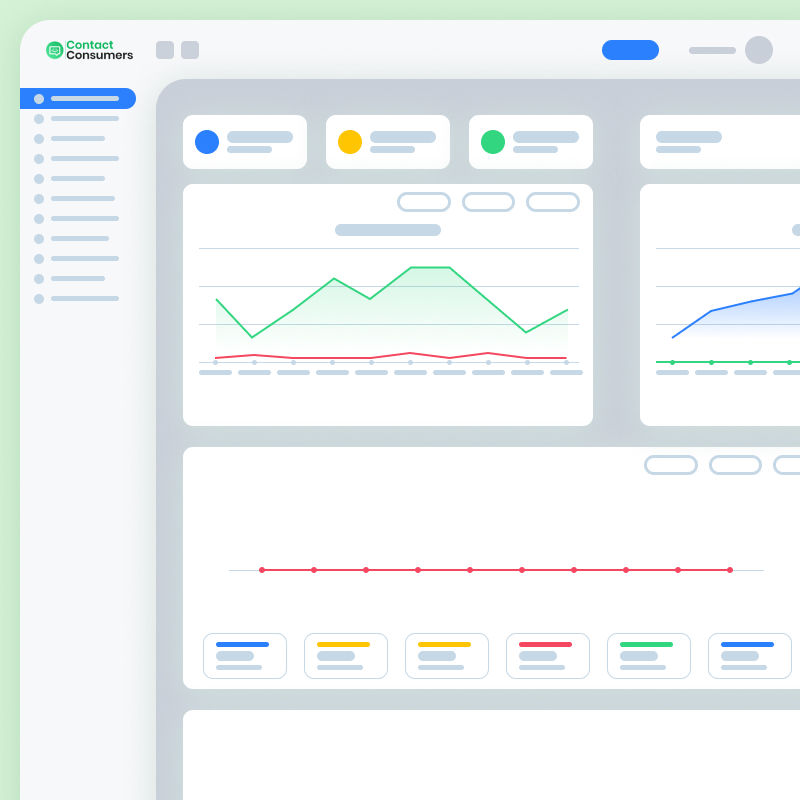 We create custom performance marketing campaigns
to deliver results.
Personalized customer acquisition and retention is at the core of our approach. We initiate every campaign with an evaluation of your objectives and assist you in achieving them. Through a blend of Email & SMS campaigns, and firsthand data, we facilitate remarkably impactful consumer experiences that translate into tangible business outcomes.
Smart Customer Engagement & Retention Solution.
Drive high engagement and intent by utilizing 100% personalized and custom Email & Text messaging campaigns
KPI Definition
Set objectives and define key performance metrics at various stages of the user journey to assess success and continually optimize campaigns in real time.
Creative Development
Leveraging a branded design and marketing expertise, we create top-tier, personalized creatives that deliver significant impact and yield remarkable results.
Audience Selection
Tailor inventory targeting using both interests and demographic data that closely aligns with a brand's primary target audience to maximize ROI.
Analytics & Optimization
Through comprehensive analysis, we can pinpoint correlations and patterns within data, allowing us to gauge and respond in real-time.