See What You Can Do With Text Messaging
Restaurants - get the most
value from text and email tools
At Contact Consumers, we help restaurant managers maximize their use of SMS and email marketing to reach and engage diners. With our support, you can increase customer lifetime value, loyalty, and engagement.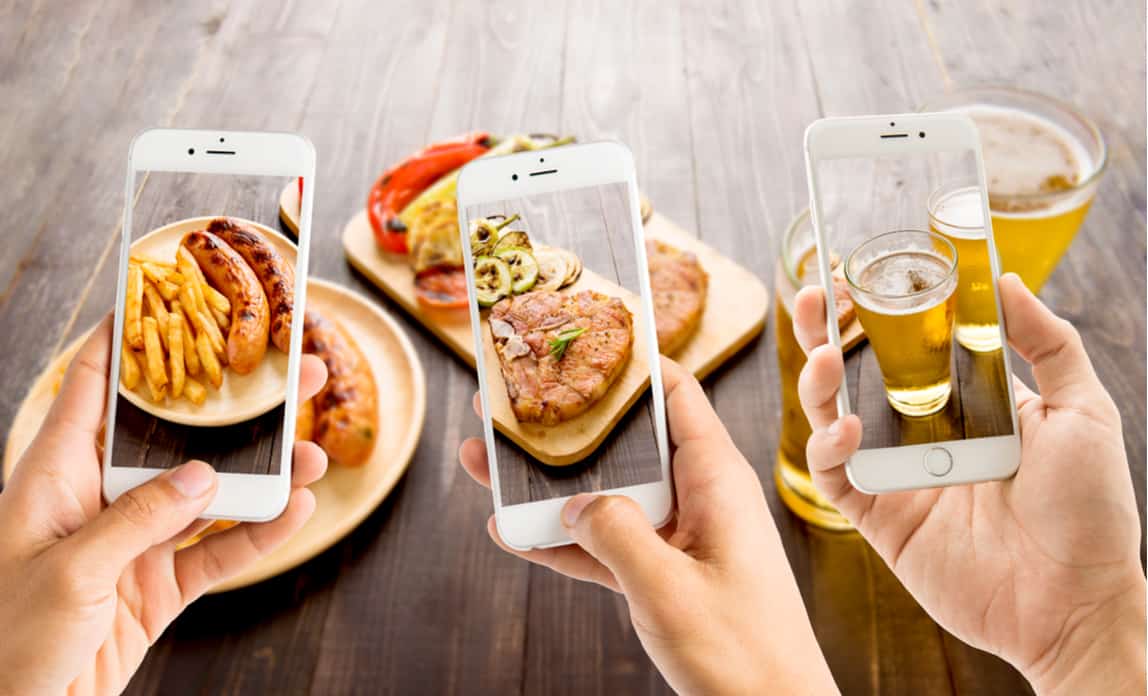 How Restaurant Texting Works
Restaurant text messaging is also set up for conversational exchanges. Patrons may be provided with an SMS shortcode. This is a five or six-digit phone number they may use to text keywords or send responses to inquiry messages they receive.
Willing restaurant customers opt-in to receive text messages and provide their mobile phone numbers. They can then receive a variety of promotional and other messages from the restaurant. Using MMS messaging, restaurants can send out texts with images, videos, GIFs, and audio files.
SMS and MMS can make it easier for patrons to do business with your restaurant. Texting is easier and more convenient than calling customers, having them congregate in your waiting area, or asking them to carry around clunky devices that beep or vibrate.
Contact Consumers' transactional text messaging helps to
Make, confirm and cancel reservations
Inform customers when their table is ready
Let patrons know when food is coming to their table
Allow diners to request the check
Offer customers a keyword for asking customer service questions
Let diners know about temporary closings or changes in opening hours
Coordinate curbside pickups
Operating a restaurant requires coordinating a variety of tasks between front-of-house and back-of-house. Additionally, restaurant managers must work with vendors and deal with customer service tasks. If communication falls apart, so do operations. Restaurant texting can be an exceptionally useful tool for communicating with or between staff: reminding staff of upcoming meetings; announcing policy changes; recruiting staff to work events; sending congratulatory messages after events or difficult shifts, etc.
Benefits of
Restaurant Text Messaging
from Contact Consumers
So many people keep their smartphones in hand or nearby. Text messages have a much higher open and read rate than other communications. Restaurant managers who use text messaging quickly learn that their messages are actually seen by customers, whereas calls and emails may be missed or ignored
By implementing a texting program at the restaurant level, management has access to and control over messages that are sent to customers. Staff does not have to use their own phones for these communications. These considerations are both matters of safety and quality control.
Opting in to receive text messages is easy. Patrons just give the okay and their phone number. There are no apps to install. Everything needed is right there on virtually every mobile phone.
Encouraging
and Inspiring
through Personalization
With restaurant texting, diners can get the latest information right away through their mobile phones. To make things even better, these messages can be personalized according to the customer's preferences. For example, some may want to be included in a group that receives all messages. Others may only be interested in specials for a specific location
Rewards program for
Customer Retention
A good loyalty or rewards program can help guarantee customer retention. However, these programs only work if you can get people to sign up, and then keep them interested. Instead of having customers fill out online forms to enroll, simply use texting to recruit them and sign them up using an SMS keyword. Once they are enrolled, text messaging can be used to keep them up to date on the points and rewards they have accumulated.
Sending Birthday or
Anniversary Greetings
Everybody loves to receive something for free along with a bit of acknowledgment on their special occasions. Restaurant SMS messaging can be used to send diners special greetings on birthdays, anniversaries, and holidays. These can be made even more special with special offers. For example: "Happy birthday! We hope you have something amazing planned. Please enjoy a free dessert on us! No purchase is necessary. Just come in, and show us this code!"
Happy hours, Sunday brunch, live music, trivia nights, and parties are just a few examples of exciting events that are held at restaurants. Use text messaging to get your subscribers excited and increase attendance.
Whether it's a new drink menu, value lunch specials, or something a bit more gourmet, your new menu items can get customers excited and back in the door. Use SMS and MMS texting to share descriptions of new menu items.
Generating Automated
Subscriptions
Using Keywords
Even the process of signing up to receive text messages can be used for marketing and promotional purposes. For example, you could provide customers with your SMS shortcode and a keyword to subscribe. Something like this: "Text 'RedsRibs' to 12345 to subscribe to SMS messages!" Then, when customers do that, you can add them to your list of subscribers. To make things even more attractive, you could also send a discount code as a thank you.
Important Features
included in the Text Messaging
Contact Consumers experts are always on hand to help with any technical issues or challenges you face with our platform
Broadcast Messages
This option is the "send all" feature. It allows you to broadcast text messages to all recipients regardless of customer group or other settings.
One-to-One Communication
Yes, you can use the Contact Consumers SMS platform for communication with a single user. This setup works well for handling customer service issues via text. For example, you can address questions or concerns about a specific dining issue.
Filtering and Segmentation
When you filter and segment audiences, you don't overwhelm or bother recipients with messages that aren't useful to them. Additionally, this approach allows you to personalize your messages and increase relevance.
Real-Time Reporting
Platform users have access to detailed reporting. Learn everything you need about text and email delivery and response. Then, use that information to improve campaigns and engagement.
Automation
Send texts and emails automatically. You can use this time-saving feature in two ways. First, simply schedule messages, and they will go out as planned. You can also set up triggers that cause messages to be delivered when certain actions take place, or specific responses are received.
API Enabled
Use our API to build a customized marketing solution using email and text. You can even integrate our functionality into your existing marketing stack.
Getting Diners to Opt-In
We offer forms that you can use to make it easier for your customers to sign up to receive marketing emails or text messages. Additionally, you can use SMS keywords to help automate signing up.
Some restaurants even use QR codes that patrons can scan to access the enrollment page. The key is to offer several options and take advantage of every opportunity to present customers with a chance to enroll. Then, remove the friction from the process so they can sign up easily.
Partnering with Contact Consumers
Contact Consumers is eager to talk with you further about ways you can use our platform to increase customer engagement, loyalty, and sales. We offer a free trial so that you can experience our product features in person.
Contact us for more information today.