See What You Can Do With Text Messaging
Hotels & Tourism Businesses -
Text Messaging Automation
If you have been searching for a way to boost retention rates, acquire new clients, and communicate more efficiently,
Contact Consumers is here to help.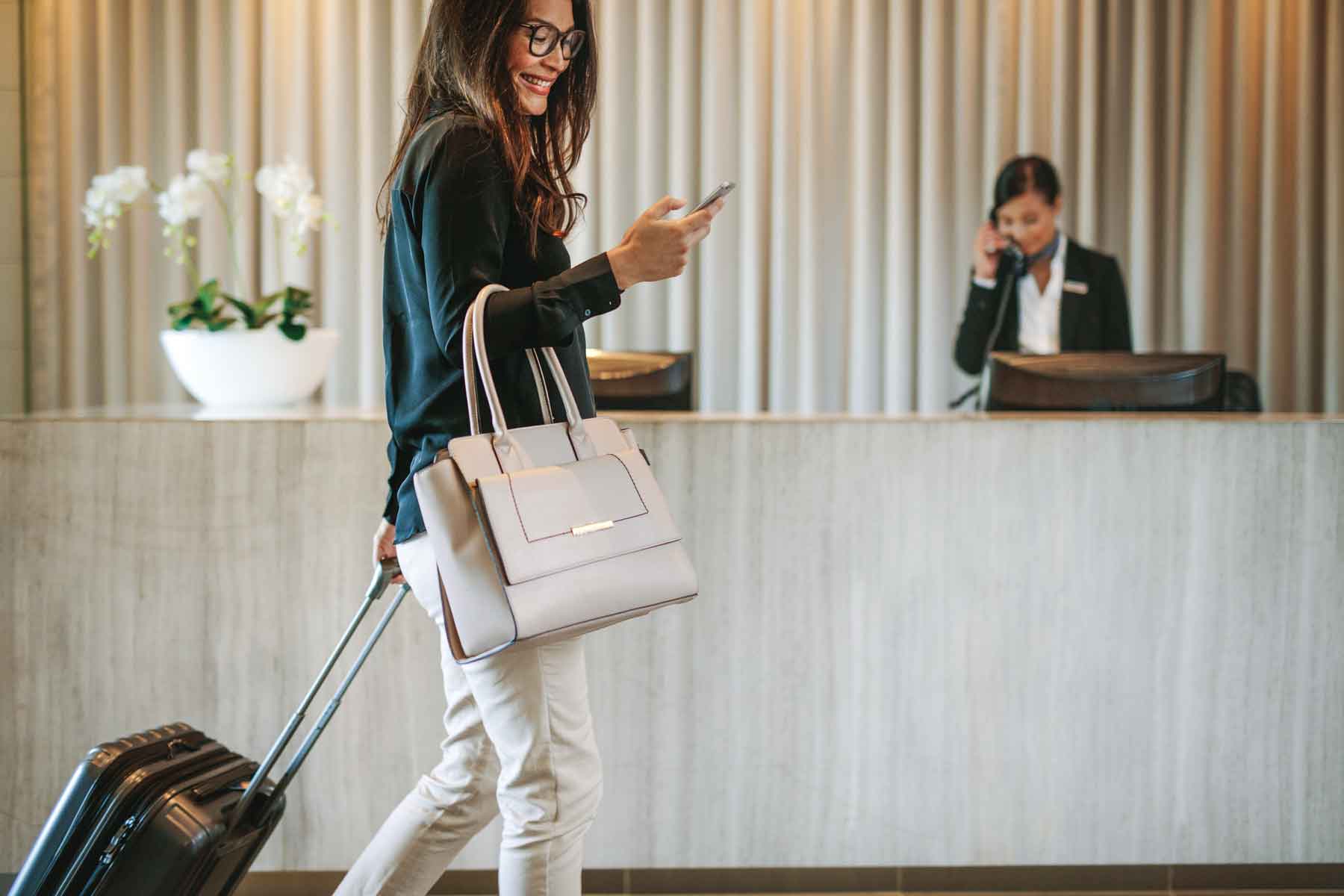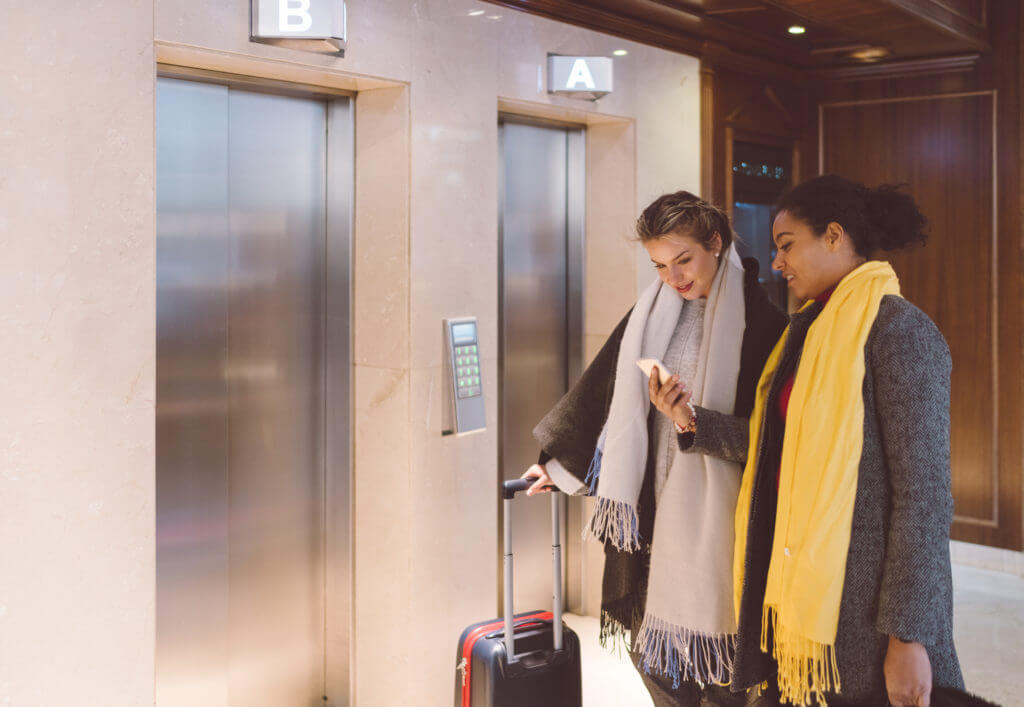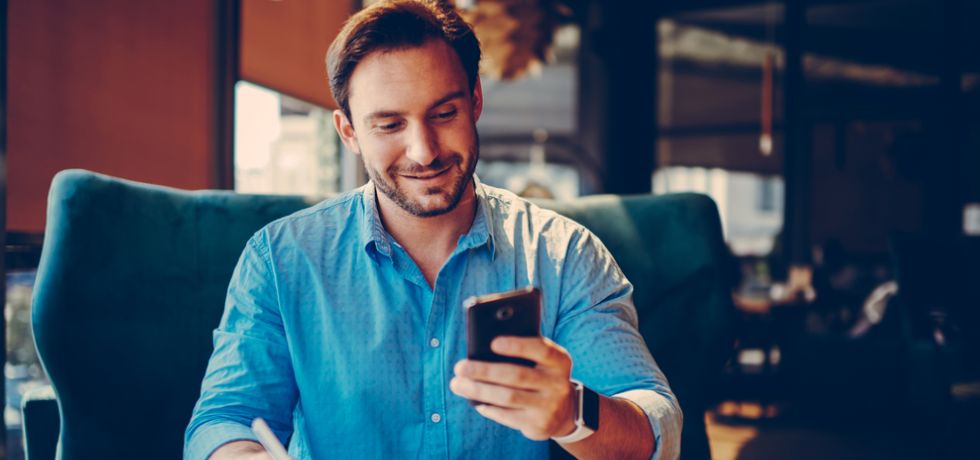 What Is Hotel & Tourism
Text Messaging?
At Contact Consumers, we truly believe that the customer journey in today's hospitality industry is incredibly complex and text messaging remains one of the best ways to reach prospects whether they're business travelers looking for high-quality meeting space or honeymooners ready for that special getaway.
Hotel email & SMS marketing campaigns bring back past guests, drive engagement in loyalty programs and even promote room upgrades to those already on property.
Periodically reaching out to past customers can be a great way of increasing retention rates and even obtaining referrals. If customers enjoyed visiting your business while checking out a new locale and you stay top of mind by conducting post-transaction outreach, you increase the likelihood that they will refer others to your business.
You can leverage the tech to reach out to potential guests who started exploring room rates but did not complete the booking process.
Do you run a restaurant that relies heavily on tourism, a tour guide business, a shop that sells souvenirs and local products, or another tourism-related venture? If so, then you could benefit from working with Contact Consumers text messaging as well.
Benefits of Using
a Text Messaging Solution
from Contact Consumers
You can use your partnership with Contact Consumers to attract more customers in several ways.
For starters, you can create trigger campaigns to retarget prospects who abandon your site during the booking process.
The message will encourage them to complete the booking process and should use incentivizing language like "Your rate expires in seven days" or "Only three rooms left at this rate."
You can also use hotel and tourism messaging to attract repeat customers —reach out to past guests in the weeks and months leading up to the time of year that they booked their last stay.
For instance, if you want to reconnect with guests who stayed at your hotel last July, set a campaign that begins delivering messages to them about three to four months out. This approach will remind them how much they enjoyed staying at your hotel and will encourage them to book another stay for their next vacation.
The primary means by which we can help you increase booking rates is by facilitating lead nurturing. Put simply, lead nurturing is the process of building relationships with past or prospective clients through carefully designed, targeted marketing.
You can gently encourage your audience to book reservations with your hotel, showcase all that your establishment has to offer, highlight deals, and more.
When engaging in lead nurturing, the key word is "gentle." The first message you send to a prospective guest should not be overtly salesy or too direct. This approach could alienate them and lead them to block you from sending them future messages. Instead, start slow with messaging like "here's what guests are saying about our summer oasis" or "learn more about the top place to stay in [your city]."
Build Relationships
with Past Guests
Following up with guests who have recently stayed at your hotel is a great way of turning these one-off customers into repeat clients. You can start messaging past guests the day they check out or the following day.
Send them an email or SMS message that thanks them for staying with you. Make sure to ask them to leave you some feedback as well, as accumulating positive reviews will boost your visibility on search engines like Google.
When using this approach, you must message guests at consistent intervals. Once again, that is where Contact Consumers' services are a valuable asset.
With our services, you can set up long-term campaigns that will send your mailing list custom messages at one-week, two-week, or monthly intervals. This approach makes it easy to keep in contact with past guests without overloading them with messages.
Encouraging
and Inspiring
Your Audience
With Contact Consumers, you can create automated campaigns to accomplish any number of different business objectives. One popular method used by many of our clients is to encourage repeat business.
You can do this by setting up automated campaigns that send out welcome or engagement emails. This functionality is particularly effective when attempting to encourage guests to upgrade their rooms or enroll in loyalty programs.
Address All
Three Pillars

of Great Campaigns
Segmentation:
Segmentation involves using attributes that go beyond gender or age. A few examples include lifetime spend, frequency of stay, recency of stay, and brand loyalty.
Relevant Personalized Messaging:
With our help, you can target each audience segment with relevant, personalized messaging that will drive conversions.
Timely Automation:
The old adage that "timing is everything" holds true with email marketing as well. According to Revinate, 98% of upsell revenue is generated via pre-arrival emails.
Why Choose Contact Consumers?
The Contact Consumers platform is loaded with robust tools and features that you can use to grow your brand, attract more clients, and generate more revenue.
Contact Consumers' hotel messaging services provide you with everything you need to attract and retain more customers. If you would like to learn more about this exciting opportunity to grow your business, connect with Contact Consumers today.