See What You Can Do With Text Messaging
Use Cases For Non-Profit
Text Marketing
No matter what kind of non-profit organization you have, you will find beneficial uses for SMS & email marketing with Contact Consumers , one of the leading texting platforms for nonprofits.
Social welfare
Labor organization
Animal rights
Children's charities
Healthcare organizations
Scouting
Amateur sports
Professional associations
Recreational clubs
Chambers of commerce and business associations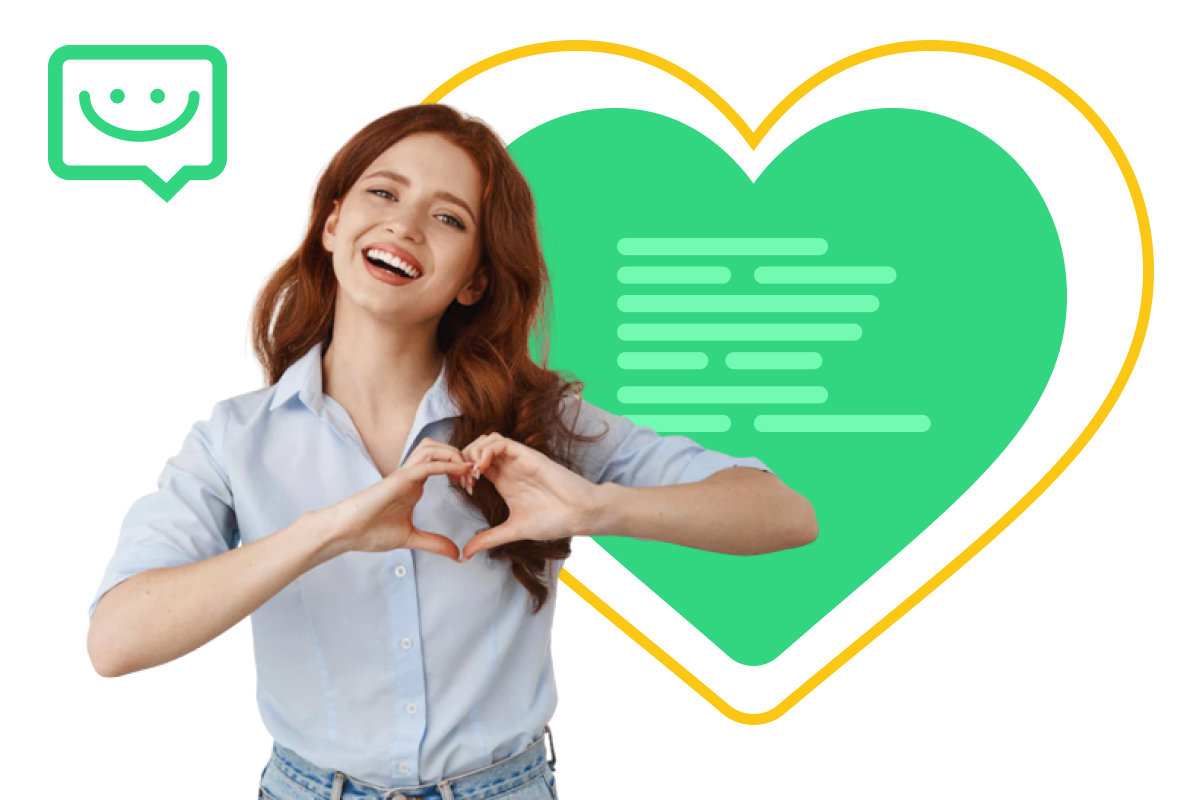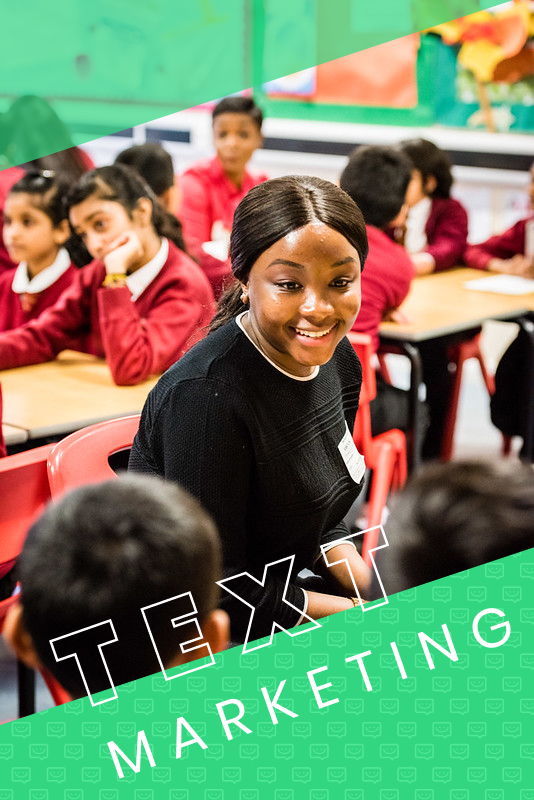 What Is Text Marketing for Non-Profits?
No matter their core mission, non-profit organizations must have a reliable communication strategy. This strategy is key to donor engagement and outreach to the community that your non-profit serves.
Chances are that you have implemented a few communication channels already. However, it may be time to add another option. Non-profit text marketing allows you to send personalized messages to your intended audiences quickly and effectively. Better yet, this is a cost-effective means of communicating with your audience.
Text marketing uses SMS and MMS messaging to communicate with target audiences. Not-for-profit organizations can reach people with messages that are informative and engaging yet also concise. These messages may be all text or configured to include images or video.
Contact Consumers provides the technical platform you need to compose, schedule, and deliver SMS and MMS messages to your intended audience quickly.
Today, many people
choose to text
as their preferred mode of contact.
First, whether you are soliciting donations, coordinating volunteers, or offering help to folk who need it, you want to ensure people are seeing your messages. Posting to your social media or using email may help. Unfortunately, open and response rates for those channels are pretty low. Phone calls are often ignored.
On the other hand, text messages have high open and response rates. People are engaged with their phones and check text messages regularly. This reality makes SMS a great way to reach people.
Keep in mind that people don't just read texts. They read them quickly, usually within just a couple of minutes.
Also, virtually all mobile phones can receive texts. Nobody needs to have a later model phone to participate. There's no need to install any apps.
Finally, communication diversity is a good thing. Think about the last contact form you filled out. You may have indicated the best time of day to contact you and selected how you preferred to be contacted.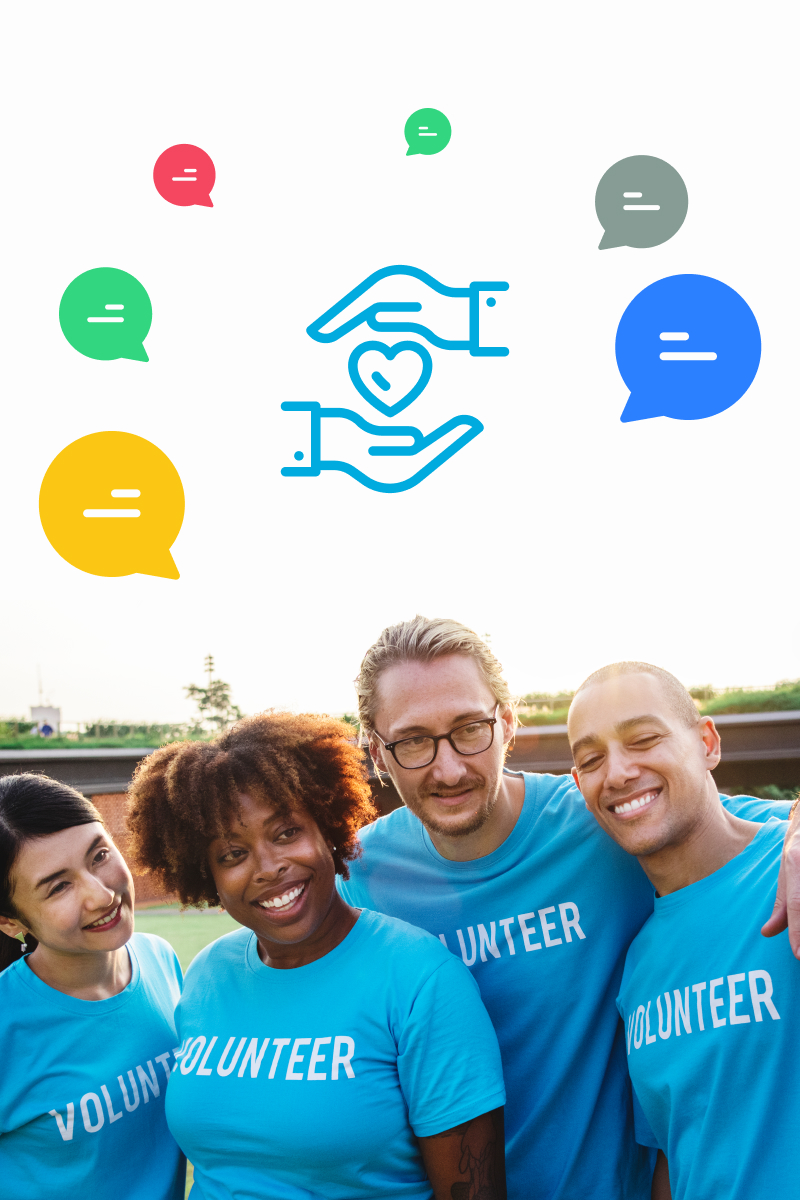 The Contact Consumers
texting platform
allows you to engage in one-on-one conversations with volunteers, donors, and the people you serve.
Your staff may find they are better able to provide more complete information by text than over the phone.
This platform works for both sending and receiving messages.
People who are in need of services from not-for-profit organizations may already be struggling and lack the mental or emotional bandwidth to take on challenging tasks. SMS text messaging for non-profits can be used to streamline this process.
For example, if you operate a charity that offers school clothing and supplies, you could distribute information with your shortcode and a relevant keyword. Something like:
"Text 'School' to 23456 to find a pickup location for free school supplies and clothing!"
Likewise, text messaging allows you to simplify the donation process.
People may not remember a website URL to make a donation.
However, most can remember a five or six-digit number along with a catchy keyword. Provide this combo to prospective donors, and remove a lot of the friction from the donation process.
Anytime you have news or updates, you may want to get that information out to stakeholders, donors, staff, and your clients. Text messaging is the ideal way to ensure that info reaches everyone and that it is read.
You can use the broadcast functionality from Contact Consumers to announce:changes in hours; progress towards fundraising goals; welcome events for new employees or volunteers; rules or policy changes; new services or giveaways.
Your organization runs on donations, and you want to ensure you never miss an opportunity to reach out to generous donors for help. Social media, pay-per-click ads, and email are all impactful ways to get your appeal out to a broad audience.
With that being said, it only helps to add a new method of communication. Send out a link to your donation site, GoFundMe, or petition via text. You may see your donations and participation increase significantly.
People are often moved to pledge money to fund non-profits. Unfortunately, they can forget to follow through with an actual donation. Sometimes, they just need a simple reminder. This reminder can reengage them and get them to finish the donation process.
Text marketing is a great way to let volunteers know you need them and increase sign-up rates. Send out texts to volunteers that include links to sign-up forms. You can use MMS messaging for these to include motivating content such as video testimonials or stories from people who have volunteered in the past.
Pledge drives, benefit dinners, giveaways, charity tournaments, and other events can help raise money and awareness. These events are also ideal for bringing in new stakeholders to help with your mission.
To organize a successful event, you must stay on top of communication. This management is key to ensuring that all volunteers understand what is needed from them and execute everything perfectly.
When you organize an event, ask everyone involved to sign up to receive relevant text messages. This setup will keep everybody in the loop as the event planning unfolds.
Many non-profits use mass/group SMS texting to help improve intra-organizational communication as well. Texts are ideal for getting news and information out to employees and volunteer coordinators. They also work well for managing basic administrative tasks that require simple communication between the people who run your organization.
Talk to Contact Consumers About Text Marketing for Your Non-Profit
Let's discuss our free trial offer. This offer is the perfect way to explore the features of our product. And if you have further questions, we are always available to answer them for you.
Don't hesitate to reach out to our team today.