Peer-to-Peer Texting
Boost Engagement with One-on-One Conversations
With peer-to-peer texting, your brand can carry on meaningful conversations to drive marketing efforts, customer support, fundraising, and more. Why use texting? SMS beats both phone and email for open and response rates! What Is Peer-to-Peer Texting?
Peer-to-peer (P2P) texting is a form of SMS that allows a person to quickly send texts to large groups of people. However, it's different from a mass text in that it provides the opportunity to have a two-way conversation between the sender and recipient.
Thanks to this feature, e-commerce teams can send messages to customers who have left the checkout before completing a purchase. Political groups and non-profit organizations can reach large amounts of people conversationally and collect real-time data from voters or potential donors.
Consumers have questions they need answers to, and with Contact Consumers, your team can take part in thousands of conversations every day!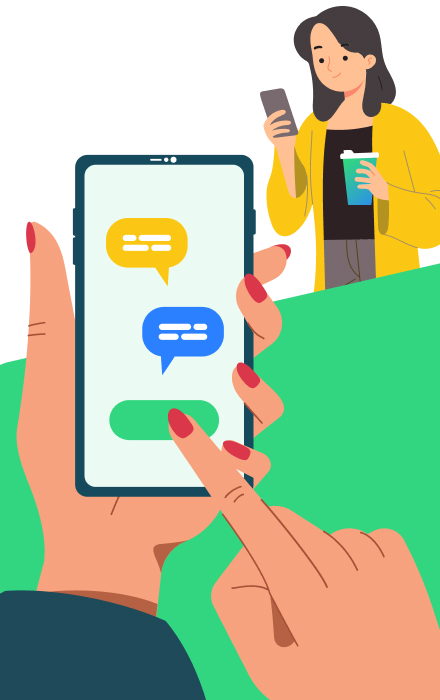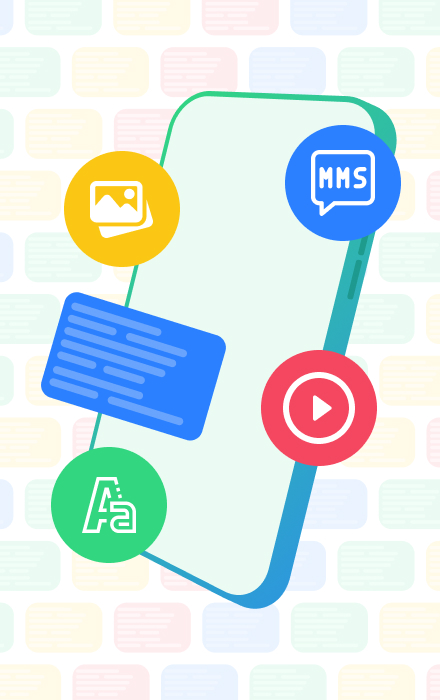 You can do so much more than send plain text messages.

We offer:

● MMS picture messages
● The ability to send videos
● Custom fonts

Try different functionalities to make your messages stand out.
Refine your targeting! Reach your perfectly created opt-in lists! Send P2P messages to everyone, a targeted list you create, or just one person.
Thanks to our user-friendly dashboard, you can easily manage conversations and rapidly respond to user texts.
Gather Actionable Feedback
Collect helpful feedback from customers, business partners, or employees. Use our SMS platform to send out polls, surveys, and questions. Thanks to P2P, you can receive responses quickly and assign the results to different customer segments.
The Contact Consumers platform allows members of your customer support, sales, and marketing teams to connect with thousands of people using text messaging. We also offer customized templates for your audiences, or you can personalize your own.
● Send messages with a single click or tap
● Easily view responses in one place
● Manage conversations
To top it all off, we've made the platform easy to use, so you can take advantage of P2P messaging to engage with your audience and achieve your business objectives in time.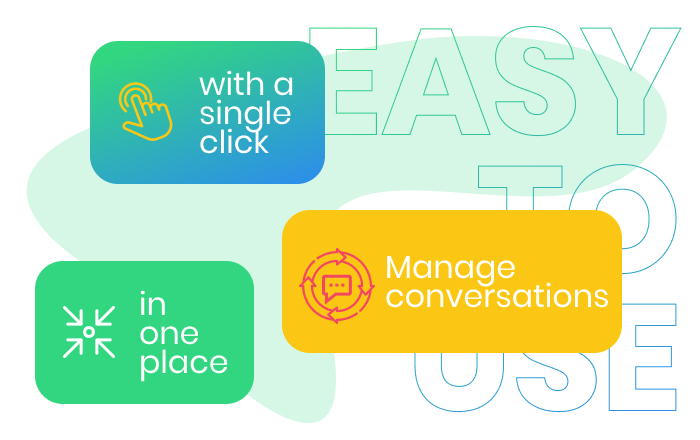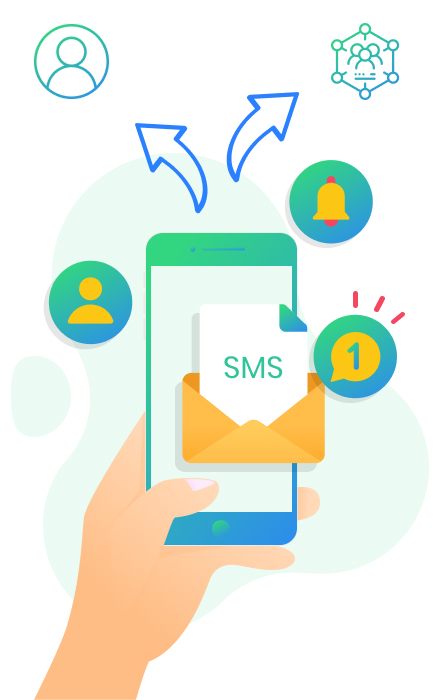 A Powerful Tool for Audience Engagement
Peer-to-peer messaging from Contact Consumers is not bulk SMS. Bulk services do not allow two-way communication. P2P messaging does.
P2P was specifically created for one-on-one interactions using advanced text messaging technology. Our platform is a user-friendly tool that you can use to send SMS messages, receive and review replies, and send personalized responses to those. It combines the broadcasting power of mass text with the ability to connect with one person or an entire group.
A Simple Process to Engage a Large Audience
You can create a conversation in just a few steps.
● Build and personalize your template
● Use MMS to add pictures, videos, and fonts
● Send a message, survey or poll from the P2P platform
● Review and reply to responses
Efficient and Effective - Created with You in Mind
Do you already have lists of leads, customers, and prospects? Upload entire files at once through Contact Consumers' list management window. Then, you can create a catchy template for targeting that segment. Personalize with a name or city, or create custom specifications to meet your needs. You can add your own fonts as well.
Your team will be able to review texts and send them on demand, like they're starting hundreds of conversations in just a few seconds. Once you receive replies, your team will be able to respond to thousands of messages in an hour.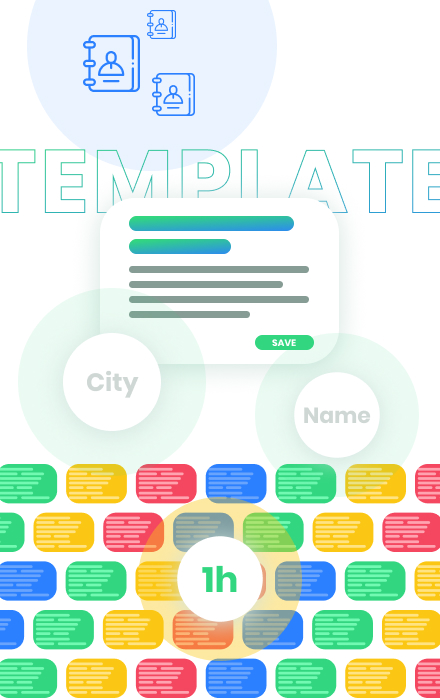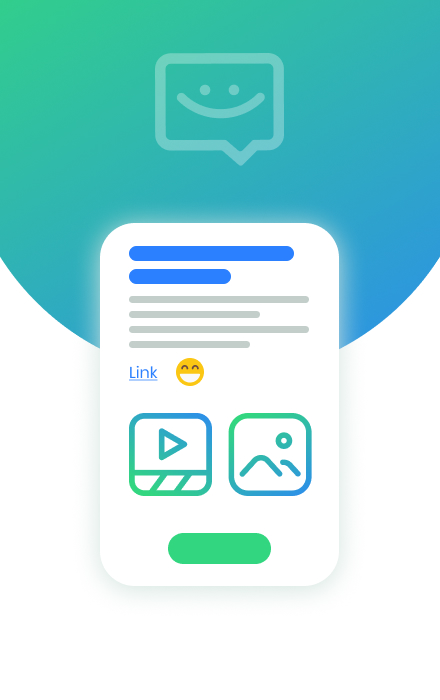 We are proud to offer our clients several features that enhance their ability to engage with customers, execute marketing campaigns, and offer top-tier customer service. Your team can easily take on the following:
● Send high-def video images and media files with MMS
● Automatically add recipient information with dynamic personalization
● Save or export responses to your CRM
● Create and manage multiple text marketing campaigns
● Have unlimited conversations
● Send messages in multiple languages
● Customize SMS fonts for P2P messages
● Create and use branded short links
● Build and send customized surveys, polls, and questions
● Add links, emoticons, and other features
All of these features are built-in and straightforward. Take advantage of them right away.
Peer-to-peer SMS allows your team to reach out to customers and prospects with truly bespoke messages. This isn't mass texting or robocalling. Additionally, the conversations you initiate through the platform are FCC-compliant. Communicate with customers, supporters, voters, and more without worry.
Check out the elements we've included to help you get the most out of your conversations.
● Setup that is completely 10DLC with easy registration
● Easy-to-use wizard to create and deploy campaigns quickly
● Scrubbing tool that catches errors, duplicates, and landlines
● Caller ID localization to prevent ignored out-of-state texts
● Delivery and read receipts
● Automated response scripts set up to create several canned responses
● Scheduled campaign start and end dates
Contact Consumers doesn't just offer P2P; we provide a full platform to create and manage campaigns.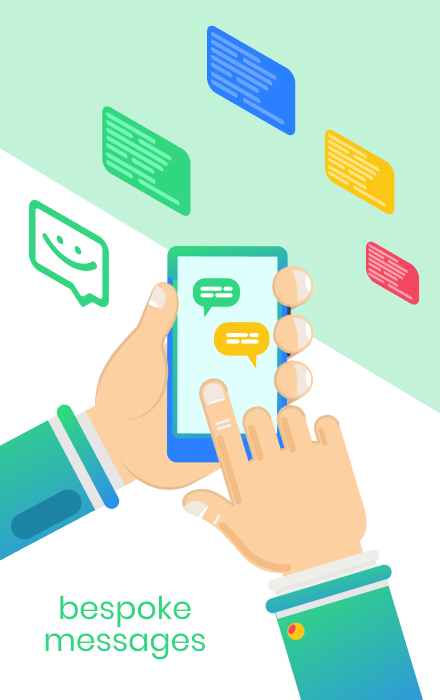 Try Peer-to-Peer Messaging