Global events like COVID-19 pandemic teach us challenging lessons about running a business during uncertain times. Unfortunately, times of global unrest can occur with little to no warning, and they should play a role in your marketing strategy. After all, we're only human, and it's vital to keep our fellow humans in mind when implementing our email marketing strategies during times of unpredictability.
The question you may be asking yourself is this: how do I successfully market my business in the face of uncertainty without coming off as insensitive? It can be a delicate balance but an achievable one.
Here's how to create an email marketing strategy that nurtures customer engagement, encourages brand loyalty, and seamlessly adapts to the ever-changing landscape of an unprecedented time.
Flexibility and responsiveness are two significant elements of a strong marketing email campaign. You must be able to roll with the punches and reassess and fine-tune your approach as different situations arise and unfold.
Here are some considerations for your email marketing strategy:
No two customers are the same. You may need to market differently to different sets of clientele. Consider dividing your email list into categories based on various audience factors, such as demographics, purchase history, and level of engagement. By doing this, you can send more personalized and relevant content to different segments of your customer base.
Ignoring significant current events won't get you very far. Customers want to see the humanity of your business and that you and your team care about the situation at hand. Start your emails with a genuine acknowledgment of the current event and express that you understand the challenges your customers may be facing. Let them know that you're there to support them. A little bit of reassurance can go a long way.
Shift gears on your content strategy to focus on the needs and concerns of your customers. Content ideas include informative articles, how-to guides, and tips related to the current situation. 
Adapting your content can also help your sales during times of uncertainty. For example, if your physical stores are closed, you can promote any online services you offer. Emphasize how your online options are convenient and provide a safe shopping alternative for employees and customers.
Be Transparent in Your Communication
When it comes to uncertain times, honesty truly is the best policy. Customers appreciate when the businesses they support are transparent in their communication. If you anticipate any changes to your business, such as delivery delays or product availability, let your customers know and explain how your company is addressing these challenges. Assure your customers that you'll be there for them every step of the way.
Email campaigns have a high open rate, so you want to send emails frequently. To send relevant messages at the right time, consider automating your emails. You can set up automated campaigns for onboarding, nurturing leads, and re-engaging inactive customers.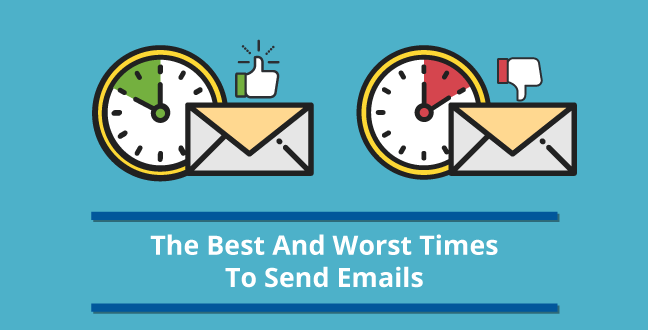 As a result, you don't have to waste valuable time drafting and sending emails regularly. You can schedule them in advance and focus on other aspects of your business. Time is valuable, especially during confusing times.
Provide Relevant Offers and Discounts
If feasible, provide offers or discounts relevant to the current situation. For example, when many businesses went remote, a lot of stores offered deals and discounts on home office equipment. This strategy gave customers a much-needed product and helped many companies boost their sales during a scary time.
Bump Up Your Customer Service
You always want to provide exceptional customer service. However, you must go the extra mile during uncertain times. Make sure your customers know how to contact your customer support team with any questions or concerns. Respond promptly to any emails you receive to show your customers you're there for them.
What is friction in marketing? It's anything that stands in the way of a customer making a purchase. Here are some ideas to eliminate friction during unpredictable times:
Create a migration tool, making it easy for potential customers to switch from competitors to you

Offer discounts or gifts if feasible

Do the work for customers by creating templates, packages, or widgets

Show off your product and pricing, putting control in the buyer's hands
These simple steps can turn a complicated landscape into a silver lining opportunity for your business and customers.
Many businesses will instinctively cut back due to apprehension over the unknown. Instead, if you can, double down on what's working in your marketing strategy. By betting bigger where you can, you can increase any gaps between you and your competition. Then, when the dust settles, you'll be ahead with more momentum than ever.
However, it's essential to understand your limits and be responsible with your resources. Invest your money where you can, but if you don't have the extra funds, consider investing your time instead. For example, you can:
Build your business's social media presence

Create content for your blog

Refresh your existing content 

Focus on search engine optimization

Find outlets willing to tell your business's story
Your time can go a long way in increasing revenue and building a stronger customer base, even during uncertain times.
What your customers think about your brand is extremely important. Their feedback can help guide your business strategy and tailor it to appeal to your audience. Encourage customer engagement through surveys or feedback forms, and use this information to adjust your marketing with email campaigns if necessary.
Most users access their emails through their mobile devices. Smartphones allow people to receive important updates with the touch of a finger. Therefore, your emails must be mobile-friendly and display well on various screen sizes. 
Review your metrics after every email to see how they're performing. Take note of open, click-through, and conversion rates to see how customers respond to your messages. If those rates are low, you'll know it's time to adjust your marketing emails.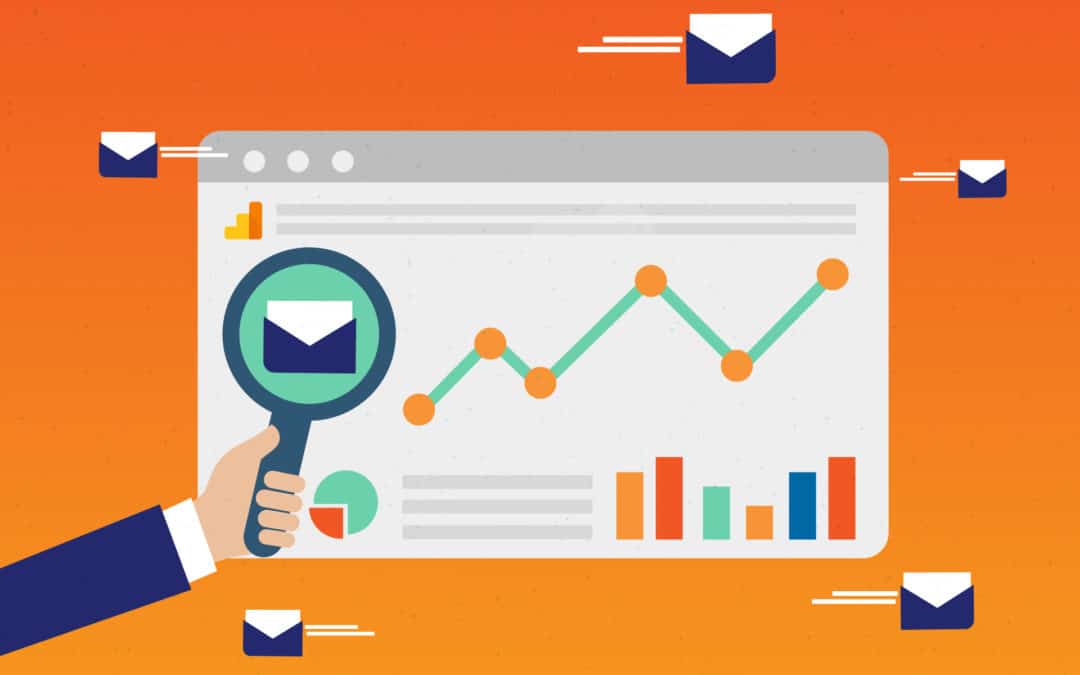 Audit Your Internal Operations
With so many aspects of your marketing strategy taking center stage in your mind during an unprecedented time, your operations may end up on the back burner. However, taking the time to pause and reevaluate your workflow systems and metrics is beneficial. Consider reviewing the following with your team:
Cost to acquire a customer

Annual spend

Automation

Customer personas

Buying journeys

Quarterly objectives
Making internal improvements during times of stress can help improve your business in the long run.
You never know when a crisis may occur, so it's vital to have a clear crisis communication plan in place. Be ready to send out urgent updates, such as a change in your business hours, at a moment's notice. Your customers will appreciate having up-to-date information during uncertain times.
Ensuring the privacy of your customers and their personal information is crucial. Comfort your audience by ensuring your emails comply with privacy regulations and that you'll never take advantage of a crisis or use fear-based marketing with email tactics.
Flexibility in Marketing Emails
Unfortunately, uncertain times are — you guessed it — uncertain. They're unpredictable not just for your customers but for you, your employees, and your business. Even though it may be comforting to proceed with business as usual, it could come across as out of touch to your customers.
You must be able to adapt to situations you may not anticipate. For example, when COVID-19 first came on the scene, many of us could never have predicted how it would completely alter our way of living. It was a sudden adjustment — from going out with friends and family regularly to quarantining at home for months and fearing for our health and safety. 
Businesses had to adjust accordingly — and fast. For example, online clothing stores getting ready to promote their swimwear collections for spring and summer suddenly had to pivot to marketing comfortable and functional work-from-home attire. Companies that could adapt were significantly more successful than those that didn't. 
While changing your marketing with email strategy on the fly can be overwhelming, sometimes tumultuous times create unexpected, positive opportunities for growth. For instance, businesses like entertainment subscription services experienced a surge in sales during the pandemic. If your company's sales increase due to the nature of a crisis, be responsive. 
It's crucial to use the appropriate email marketing strategies to benefit from a unique market condition while still empathizing with customers and providing them with the solutions they need. If your service can make someone smile during a difficult time, that's just the cherry on top.
Keeping Up With Industry Trends and Customer Opinions
Monitoring industry trends is more important than ever during times of uncertainty. If you notice a trend or specific customer concern on the rise, it's best to adapt your strategy and address potential issues as quickly as possible. 
For example, if your customers are concerned about the environmental impact of your product's packaging, adjust your emails to highlight how your business is implementing environmentally friendly policies. You must stay one step ahead to attract and retain customers.
Partner With an Email Marketing Expert
Navigating your business during uncertain times is a challenge. Even if you have an emergency marketing plan in place, consider hiring an email marketing expert to ensure your messages come across properly. 
An experienced customer retention team can execute your email and SMS campaigns flawlessly, delivering the right message to the right customer at the right time. They also serve various industries and businesses of different sizes, so they can customize a plan that will work best for your company's unique needs.
You may be dealing with your own set of personal concerns during unusual times. It can be hard to focus on marketing, especially if a global or national issue impacts you directly. Having a reliable email marketing partner to lean on can significantly reduce stress and ensure your business continues to thrive.
Face Times of Uncertainty With the Right Email Marketing Strategy
When circumstances shift, you must be as flexible and compassionate as possible with your email marketing campaigns. Be empathetic, address customer concerns, and be prepared to adapt your marketing strategy at a moment's notice. 
Businesses that can quickly assess complicated situations, adjust their messaging, and respond to rapidly changing customer needs can anticipate better results than businesses that try to stick to business as usual.
If you need help creating and automating email and SMS campaigns that drive results during uncertain times (or any time, really!), turn to Contact Consumers. At Contact Consumers, our primary focus is executing highly effective email and SMS campaigns on your behalf. For more information on how we can improve your email or SMS marketing campaigns, contact us today.