In any email campaign, the foundational goal is to ensure that every email ends up in the recipient's inbox. Otherwise, nothing else about your campaign is going to matter. After all, when was the last time you opened an email in your spam folder or even your promotions folder? 
Unfortunately, inbox issues happen. However, Contact Consumers has a few tips to reduce the likelihood that your emails will go to spam.
Earn a Better Sender Reputation
Emails you have designed using the Contact Consumers Consumer Retention Platform are more likely to land in the inbox if you have an excellent sender reputation. This reputation signals to ISPs how your emails should be regarded and is based on past reactions to your email.
If your emails are consistently marked as spam or deleted without reading, that's a problem. Your sender reputation is also based on block rates, engagement rates, and open rates. 
It may be counterintuitive to do this, but you can start boosting your reputation by making it exceptionally easy for people to unsubscribe or modify their subscriptions. Include a clear, easy-to-find unsubscribe link and a link that allows readers to adjust their subscription preferences.
If you don't do these things, frustrated users might:
Block your email address

Report your communications as spam

Delete every communication
All of these things damage your reputation as a sender. However, unsubscribing does not. Remember that it's useful to provide these options anyway. It keeps your subscriber lists self-cleaning and ensures you are only targeting your most engaged audience through your ContactConsumers.com automated email campaigns.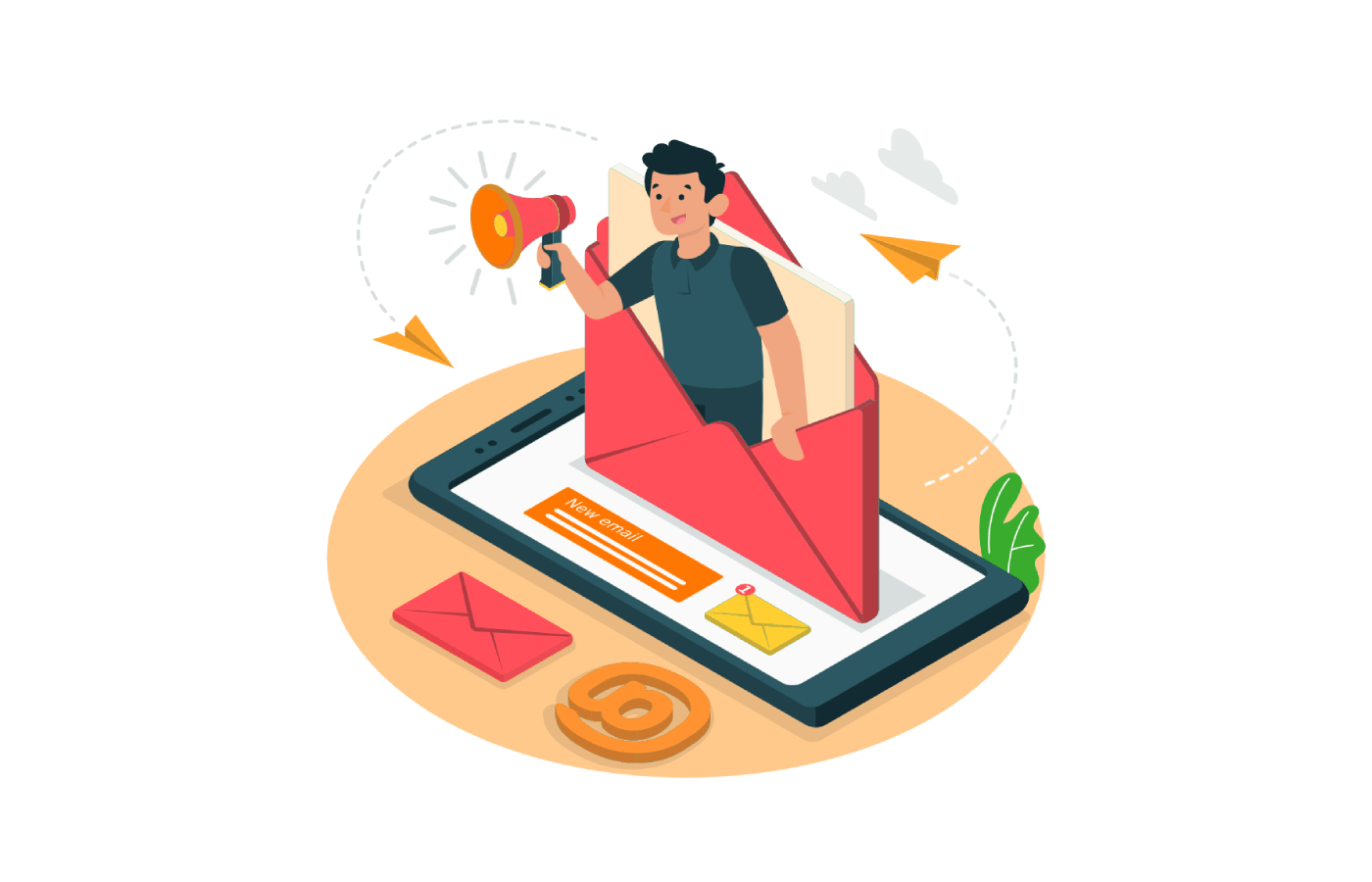 Use Clean, Clear Subject Lines
To avoid getting sent to spam, you'll have to ensure that your subject lines don't raise any red flags. They should accurately represent the content and intention of your email. 
Additionally, a good subject line increases the likelihood that the recipient will open your email and answer your call to action. That boosts your reputation as a sender as well as increasing your conversion rate.
It helps to remember that your subject line impacts your results on two fronts. First, ISPs and email providers will flag emails as spam if too many elements in your subject line seem suspect. In addition to this, readers will become suspicious of emails if they see a subject line that is spammy or misleading.
There is no exact science to composing an email subject line. However, there are some best practices. Keep these tips in mind as you work with Contact Consumers to build campaign email templates:
Use a shorter subject line to ensure that nothing is cut off in preview text

Be cautious about using emojis in subject lines — they are a turnoff for some

Don't use clickbait terms or be needlessly confrontational in subject lines

Your subject line should accurately represent the contents of your emails

Avoid red flags such as asterisks and other special characters

Don't use spammy phrases such as "win big!" or "100% Satisfied"

A/B test subject lines to refine your results

Consider segmenting emails for better subject line performance
There are certainly exceptions to these rules. However, these are ideal for general purposes. Conduct some experiments so that you learn what works best with your target audiences.
Educate Marketing Teams About the CAN-SPAM Act
Any business that sends marketing emails must comply with the CAN-SPAM act. This legislation stands for Controlling the Assault of Non-Solicited Pornography and Marketing Act of 2003. 
This law still stands today and was designed to control unsolicited emails and to set guidelines for businesses to send commercial or marketing emails. To remain compliant with this law, senders must follow strict guidelines regarding the content of their emails. These include:
Avoid deceptive language in subject lines

Be clear about your company's location

Handle unsubscribe and opt-out requests promptly

Keep false or misleading information out of email headers

Identify advertisements as such

Show recipients how they may opt out of future marketing emails

Remember you are responsible for 3rd parties doing business on your behalf
These tips aren't just good marketing practices; they are also legal obligations. Ultimately, by sending emails that are truthful, transparent, and easy to navigate, you create a better customer experience.
Keep Email Lists Clean and Avoid Spam Traps
It's imperative to keep your email lists clean. At first, it may seem a bit counterintuitive. Don't you want to have an extensive email list? You do, but it should be accurate and only contain valid email addresses. 
Engage in manual cleaning processes. Also, monitor your email engagement. You can do that with tools provided by the Contact Consumers Consumer Retention Platform.
A spam trap is an email address that may be used by an ISP or another organization to identify spammers and flag them as such. If you send emails to these addresses, they will reduce your engagement rates. They may also show as failed delivery. 
Such failures indicate that you are not following best practices when it comes to collecting email addresses. 
There are two types of spam traps. One is an email address that was never valid. Instead, it was set up specifically to trap spam. Others were once valid but have since gone dormant. Here are some practices you can follow to avoid spam traps:
Avoid Tricks to Force Email Collection
Imagine you visit a website to read an interesting article. Before you can get started, a pop-up window appears stating that before you can read, you must give up your email address and name. Worse, there's no way to opt out. They haven't provided a "no thank you" button or an X to get out. That's just one underhanded list-building technique. If you're like many people, you'll use a junk mail address or simply move any emails you get into spam.  As you can imagine, this technique can boost subscriber rates at first, but later it damages the sender's reputation. Only collect email addresses for ContactConsumers.com email marketing from people who truly want to subscribe.
You can also validate whether a subscriber is truly interested by using a two-step opt-in process. 
If they receive an initial email from you and verify they want to continue subscribing, that's a good sign for future engagement. It also prevents people from typing in random email addresses just to get past subscribe screens for gated content.
Validate Addresses Upon Receipt
Eliminate Duplicate Addresses
Don't wait to validate addresses for misspellings and other issues that will make them undeliverable. Return invalid addresses to the subscriber with an error message so they will fix the mistake or simply not subscribe.
It's not unusual for an email address to appear more than once on a list. 
For example, a prospect might provide an email address when signing up for a Contact Consumers email campaign you've created. Later, a salesperson might enter the same email into a CRM that you also mine for subscriber list data. Employ list cleaning processes to get rid of these duplicate entries.
Give Recipients More Options
Your emails may end up in spam folders if subscribers are receiving an email that isn't as relevant to them as it should be or if they are overwhelmed with the amount of mail they are receiving from you. 
The best way to deal with this issue is to avoid it in the first place. When users subscribe, give them an opportunity to set email preferences. This approach is what users overwhelmingly prefer — it will ensure your ContactConsumers.com emails go out to a more receptive audience.
In addition to using a general opt-in, allow them to indicate their interests and the types of emails they want to receive. You may also create a digest version of emails or newsletters that you send to subscribers who may only want to receive content every so often. 
Show respect for subscriber preferences from the start, and your click-thru rates may improve while spam-related issues decrease.
Improve Your Email Content
The last and most important step to getting the best results from your Contact Consumers Consumer Retention Platform email marketing campaigns is to refine the content of your emails. 
Ultimately, one of the primary reasons your emails end up in spam folders is simply that subscribers don't see any benefit in what you are sending to them. These tips will help keep you out of the spam folder and increase the likelihood of subscribers answering your call to action:
Use Action Words in the Subject Line
If you add action words to your email subject line, you inform the reader of what they will be able to do with the information inside. For example, if you send an email about a Christmas promotion, try using "Buy The Perfect Christmas Gift" instead of "Big Christmas Sale."
Lead Email Text with the Most Important Information
Communicate that your email is relevant by opening it with the most important information or action item. This structure will encourage the subscriber to keep reading.
Promote by Emphasizing Benefits
What will the recipient gain from clicking your CTA? Don't write "Browse our Services." Write "Choose a Service to Save You Time and Money."
Break emails into shorter paragraphs. Don't send too much content at once. Break things down into multiple emails.