Text messaging has been a popular method of communication ever since 1999, when mobile phone providers began offering phones with QWERTY keyboards that allowed texts to be sent between carriers. Since then, numerous developments in mobile communications have occurred, including the invention of the smartphone.
In 2007, text messages finally exceeded the number of phone calls made, and texting truly began to take off. Nowadays, it's more unusual to receive a phone call than it is to receive a text. In fact, many people prefer texting over talking on the phone. 
Text messaging has become an effective way to connect with customers quickly and easily. Research shows that most consumers prefer to receive text messages from their favorite brands — rather than emails. 
In this article, we'll discuss how text messaging has grown as a medium for communicating with customers and how to use it to inspire brand loyalty and customer retention.
Text Messaging: The Impact on Businesses
The first major corporations to incorporate text messaging into their marketing strategies were Nike and General Motors in 2003. However, text messaging was a little slow to attract organizations seeking to reach customers. Instead, many corporations focused their promotional marketing strategies on email. 
As a low-cost marketing medium, email effectively reaches thousands of consumers at once. Initially, there was less competition in the email marketing channel, and consumers were likely to open every email they received. 
However, since just about every organization now offers clients the opportunity to sign up for promotional emails, it's become more difficult for brands to get in front of their customers.
Today, the average email open rate varies from a paltry 4% to a more respectable 20%, but certain market sectors tend to perform better than others. In addition, businesses are up against a factor that impacts everyone — time. While almost everyone checks their email at least once daily, they don't necessarily open every message they receive.
Email platforms typically segregate types of emails according to their purpose. Gmail automatically places sales-related emails into a promotional folder, only accessible if the user chooses to check it. 
While users can adjust their settings to classify certain promotional emails as important, they don't always take the extra steps to do so. Thus, marketers are left hoping their clients will check the promotional tab and read their message.
SMS marketing is a game changer. Fewer than 50% of businesses now use text messaging as part of their customer engagement strategies. Instead of setting up SMS marketing, many prefer to rely on their traditional email promotional strategies.
There are significant benefits to incorporating text messaging as a marketing channel. 
Organizations that use text messaging to communicate with clients can reach the customer immediately. Their messages go directly to customers' phones. While emails are often left unread, clients open text messages almost 100% of the time. Few people are without their phones during the day — usually, it's right by their side.
Industry experts expect company investment in SMS marketing to grow exponentially in upcoming years. Organizations that seek to capitalize on this relatively untapped marketing channel will likely see the most benefit, just as email promoters did two decades ago. 
Thus, implementing a text message marketing strategy early — and perfecting it — will likely lead to better returns.
How Can Text Messaging Improve Customer Engagement?
Like email, there are numerous ways to use text messages to improve customer engagement and build a loyal customer base. Organizations should design their strategies according to their market sector and the purpose of their business.
ECommerce and retail stores can use text messaging for advertising flash sales and building brand loyalty. Service providers, such as physicians, real estate agents, and financial advisors, can use SMS marketing to schedule appointments and provide curated content.
However, text messaging isn't limited to for-profit companies. Plenty of other organizations, including churches, schools, and nonprofits, use SMS marketing to reach their audiences. 
A church might use text messages to notify attendees of a special service. Schools may inform parents and students of school closure due to inclement weather. 
SMS marketing effectively builds relationships between organizations and their clients because delivery occurs instantaneously, so many people open their text messages. It's also not overly competitive like email is. 
Sometimes, a single user may receive over 500 emails daily. Users often overlook promotional emails because there are only so many hours in the day to dedicate to checking email. Text messages are different. They're brief and to the point, and it's unlikely that an individual will skip right over them. 
Examples of How SMS Marketing Can Improve Customer Engagement
As we've discussed, text messaging reaches customers in numerous ways. Here are a few top ways organizations engage with their customers via SMS:
Providing Order Confirmations and Shipment Updates
Any company that sells products or services over the internet should provide its customers with regular updates on their purchases. Usually, there are several updates, including an order confirmation, notification of shipping, and delivery verification. 
Organizations that fail to provide their customers with updates risk frustrating their clients — most people want to know that a company has received their order and is taking action on it. They don't want to provide their billing details only to find out that there is no purchase confirmation they can review. 
While many businesses rely on emails to confirm purchase orders, text messaging is another great tool that provides customers with an immediate purchase receipt. Customers don't need to dig through a pile of emails to find their confirmation — it's delivered right to them on their phone. 
Similarly, organizations can provide shipment updates in real-time via text messages. The customer will always know where their product is in the delivery cycle and can prepare for its delivery.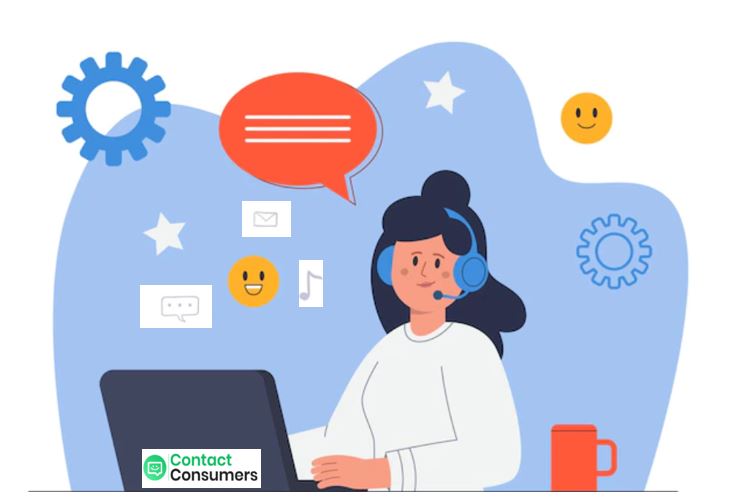 Sharing Secret Sales and Promotions
Offering secret sales and promotions only attainable via text message marketing is a great way to drive SMS marketing efforts. 
If customers are aware that they'll gain access to a sale with text messaging — one that they can't obtain through other marketing strategies, like email — they'll be more likely to sign up for SMS alerts with a brand.
To improve customer engagement, companies should target their sales campaigns to the client's buying habits and personal preferences. For example, a sports apparel store may send customers who are fans of a specific football team a special discount redeemable for the team's branded attire or equipment.
Similarly, someone living in a traditionally cold location might appreciate advertisements for houseware and accessories designed to keep people warm during the snowy months. 
Your takeaway is that subscribers must find value in receiving your company's text messages. The more you can target your sales and promotions to meet your customers' needs, the less likely you will experience large numbers of people unsubscribing.
Offering Customer Service
Customer service is one of the most critical parts of any business, but many companies fail to offer a reliable way for customers to obtain the assistance they need. Text messaging is a great way to improve your company's customer service efforts. 
Instead of requiring users to drive to their nearest physical location or call a toll-free number, text messaging is quick, convenient, and makes the best use of your customer's time. 
Not all companies will have the infrastructure to serve their clients 24 hours a day, seven days a week. However, text messaging allows customers to text you their inquiries whenever they want so you can get back to them within a reasonable timeframe. 
Many companies offer their customers text messaging support services during specific timeframes, like typical business hours or a few extended hours on the weekend.
Marking Special Occasions
Everyone likes to be recognized on special occasions, like their birthday. If you obtain your client's birthday, you can send them an automated text message directly from your organization on their special day. Alongside your message, you can offer them a small benefit, like an option of a free gift or a sales discount.
However you decide to reward your customers on their birthday, they're sure to remember it. Even better, it helps you to develop a rapport with your clients and improves customer engagement.
Automating Assistive Texts
While specific events like purchasing a product or service trigger the most common types of automated texts, there are other ways to use this automation. For example, if your client abandons their cart on your website, you can set up your SMS platform to send them a text reminding them to finish their purchase. 
Including a link to their cart streamlines the process, allowing them to pick up exactly where they left off. Offering a small discount may further encourage customers to move forward with their purchases. 
Automated texts are also helpful in other circumstances. For example, you might use them for appointment reminders or as notifications for an upcoming event your customer may like to attend.
Improve Customer Engagement with ContactConsumers
ContactConsumers allows businesses to drive customer engagement and brand loyalty efforts with a simple, easy-to-use platform. With Contact Consumers, you can manage all of your SMS marketing and email promotions with one simple tool. Check out our platform and expand your marketing efforts today!