Business owners and marketing strategists have a lot to figure out when it comes to advertising. With the number of advertising opportunities available today, you don't want to miss the boat and find your company lagging in sales. 
However, when building a marketing strategy, you'll want to ensure that you have a comprehensive understanding of the various marketing funnels — and which one is most likely to drive loyal customers.
There are three main types of marketing funnels in use today. They include multichannel, cross-channel, and omni-channel. 
In this article, we'll explain what each channel involves and why omni-channel marketing is the one you want to capitalize on if you're seeking to build a loyal, devoted customer base. Let's get started!
What Is Multi-Channel Marketing?
When you think of advertising, examples of multi-channel marketing are most likely top of mind. Multi-channel marketing involves using a variety of platforms to reach customers and encourage them to buy your product. 
Examples of multi-channel marketing include display ads on Facebook, Google, or other similar platforms. Outside of internet ads, a company can use promotional emails, webinars, print and television ads, and websites to get their product or services in front of their customers.
Multi-channel marketing primarily generates customer recognition and builds a rapport with customers. Each marketing channel is separate from another. If the customer logs out of Facebook and starts a Google search, they may see ads from your company, but they will be independent of the ads on Facebook.
Similarly, if the client starts a purchase on your website but doesn't finish it, their engagement with your company doesn't follow them onto the next platform. Instead, it's simply lost.
Multi-channel marketing certainly has its place. After all, without ads or a way to view your company's products or services, customers may not be aware that your organization exists. This reality is especially true for new startups that are just beginning their journey. 
Multi-Channel Marketing Example: Jane and Healthy Express
Let's consider an example of multi-channel marketing in practice. The client is a 35-year-old woman named Jane who is married with one 2-year-old child and works full-time. The business is a delivery food service called Healthy Express that offers healthy meals busy families can prepare in under 30 minutes. 
Healthy Express targets consumers through Facebook and Google based on demographics. While Jane is scrolling through her Facebook newsfeed, she sees an ad for the company. Intrigued by the food delivery service, she clicks on the ad, which takes her to the Healthy Express website. 
The opportunity to have meal ingredients delivered directly to her door is something Jane would like to try. However, as she is signing up for a one-week service, her 2-year-old starts crying. She abandons her purchase and goes to see what's wrong with her child.
Between the child, her husband, and work, she forgets about Healthy Express until she starts making dinner. Determined to finish her order, she returns to her computer, only to find that her husband has shut it down. She's forgotten the organization's name and can't locate the website through Google, so she gives up and returns to making dinner.
Unfortunately, Healthy Express has not adopted cross-channel or omni-channel marketing practices. Jane receives no email encouraging her to finish her purchase, and the company doesn't follow up on Facebook. The sale is completely lost.
What Is Cross-Channel Marketing?
Cross-channel marketing is an improvement over the multi-channel marketing method, but it's not perfect. 
Cross-channel marketing incorporates all of the different platforms that multi-channel marketing does. However, cross-channel marketing tracks customer activities across platforms. Whenever the client engages with the company in some form, the organization uses the information obtained to further the customer buying process.
Companies that use cross-channel marketing have incorporated advanced tactics to ensure that customers have the tools they need to continue their engagement with the organization. 
Cross-Channel Marketing Example: Jane and Healthy Express
Let's continue our example of Jane and Healthy Express.
As you recall, Health Express lost the sale with Jane. Jane was interrupted during the buying process, and when she tried to resume it, she couldn't remember the company's name. 
Assume that Healthy Express implements cross-channel marketing. They retained Jane's email address when she began her purchase. In addition, their Facebook ad algorithm allows them to send future ads to customers who have previously interacted with their posts.
Healthy Express has a strict policy when interacting with customers who interrupt their purchase process. They wait one day before contacting the client. 
Once the 24-hour period has passed, they send an email to the customer asking them to finish their purchase. Healthy Express also retargets the client with a new ad on the platform that initially drew them to the website.
Jane is excited to see her email from Healthy Express the next day. She immediately resumes her purchase and uses the discount code to buy her one-week meal delivery service.
What Is Omni-Channel Marketing?
Omni-channel marketing takes advertising to a whole new level. Rather than simply retargeting the customer through marketing efforts in different channels, omni-channel marketing seeks to integrate online and offline advertising. 
It's a customer-centric marketing effort that blends all platforms, allowing for a streamlined customer experience.
With omni-channel marketing, organizations track where each user is in the buying process. The company uses search intent and the customer's buying habits to provide a customized experience tailored to the client's wants and needs.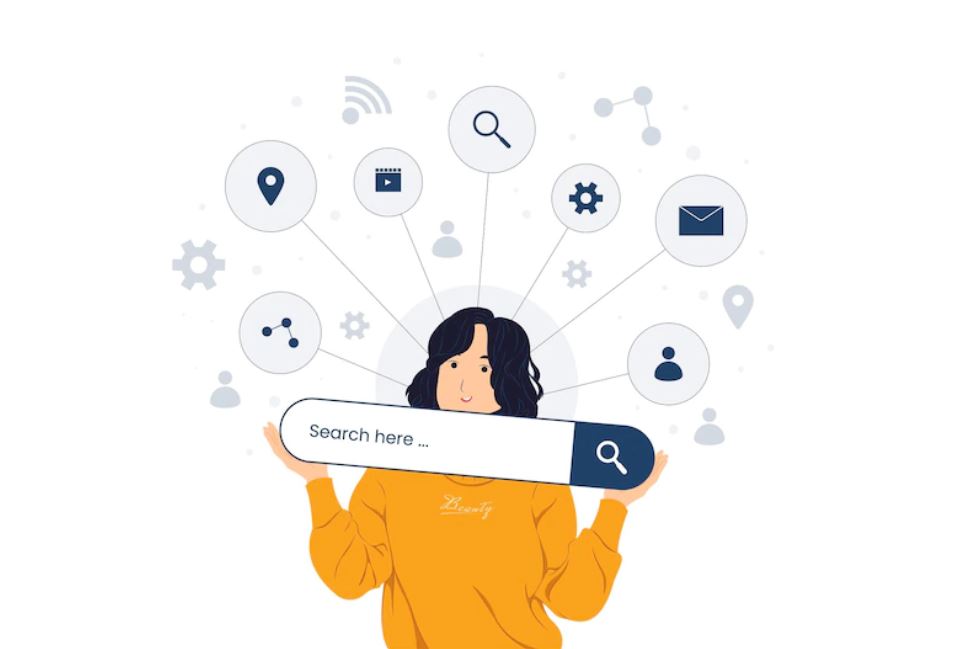 Omni-Channel Marketing Example: Jane and Healthy Express
Let's assume Healthy Express uses an omni-channel marketing strategy. Once Jane makes her purchase, Healthy Express records the types of meals she has chosen for her family. The company subdivides her purchase into various categories: the meal cost, the kind of meal she ordered, and how many people will eat the dinner. 
Using the data obtained from her purchase, Healthy Express sends weekly emails tailored to her preferences. The emails include pictures and descriptions of similar dinners she can order for her family and their cost. 
To keep her engaged with the company, they offer her a monthly subscription at a 30% discount and a loyalty program that provides regular rewards with continued purchases.
On Facebook, the company continues to market to Jane with regular advertisements containing visuals of dinners she is likely to purchase and the same offer for a 30% monthly discount.
Jane's family loved the dinners from Healthy Express. She decides to sign up for the monthly program, and the relationship between Healthy Express and Jane's family continues to grow.
What Are the Benefits of Omni-Channel Marketing?
There are numerous advantages to pursuing an omnichannel marketing strategy, including:
Building Customer Loyalty
Most companies have numerous competitors. Competitors offer similar products and services and often target the same customer demographics. Thus, standing out from the crowd becomes imperative.
By incorporating omnichannel marketing, your company builds loyalty with your clients. When loyalty exists, fewer clients are likely to seek out your competitor's products — the clients appreciate your brand.
Establishing Brand Identity
Companies that incorporate omni-channel marketing are in a position to develop their organization's brand identity. A brand identity differentiates an organization from its competitors — just as every person has their own personality. The brand's identity establishes who the company is and what its customers can expect from it.
Through omni-channel marketing, companies can use their advertising efforts to develop a company personality and attract clients who understand the appeal of the organization's brand message.
Returning customers are at the heart of any company's revenue streams. When you establish a client base that constantly returns to you, time after time, you're golden. You can only improve by further expanding your client reach and retaining more customers.
Customizing the User Experience
Through omni-channel marketing, you can better target individual customer needs and preferences. When customers don't need to search through a wealth of details to find what they want, it improves their experience.
In the case of Healthy Express, the company offered a variety of meals that customers could choose from. Once the company understood Jill's meal preferences, it sent her tailored emails recommending similar dinners that her family could enjoy.
Omni-Channel Marketing in Practice
While many companies use omni-channel marketing to enhance the customer experience and build loyalty, a few stand-outs do it exceptionally well. Consider the examples of the following companies:
Starbucks: Inspiring Customer Loyalty
Starbucks uses rewards cards to build its customer base. Any client with a rewards card can load a cash balance on the card and use it to pay for their coffee. The rewards card tracks several details: the number of purchases the client makes, the drinks and foods they purchase, and the branch they usually buy their coffee from.
In exchange for these details, the customer obtains free coffees after they've spent a certain amount of money. Starbucks also rewards clients with other benefits, like a free drink on their birthday and occasional product discounts.
Amazon: The King of Omni-Channel Marketing
Few companies can compare with Amazon's omni-channel marketing strategy. Amazon offers an app that customers can use to purchase products through their smartphones. 
Any purchasing activities a client makes through the app or Amazon's website simultaneously update across all marketing channels, providing the user with a fully streamlined experience.
Amazon also closely follows customer search and buying habits and regularly tailors the customer's storefront to offer recommendations for products similar to those the client has purchased.
Improve Your Omni-Channel Marketing Efforts with Contact Consumers
Contact Consumers offers a streamlined marketing platform organizations can use to manage text messaging and email promotions. Learn more about our solutions and discover how they can help you build and retain your customer base across channels.