Email marketing is one of the most effective tools your business can use. Still, as great as email marketing is, you must employ the proper strategies to get the best bang for your buck. 
What to Know When Setting Up Your Strategies
You're ready to dive into email marketing and generate a slew of leads —  that's fantastic! Before you press "send," you must first be aware that there are a few things to keep in mind prior to developing your email marketing strategies: 
If your business operates in the United States, you may have heard of the CAN-SPAM Act. If not, it is a law that sets the following rules for commercial email and spells out tough penalties for violations:
Don't use false or misleading headers
Avoid deceptive subject lines
Ensure recipients know your location
Notify recipients how to opt out of future emails and address opt-out requests quickly
Monitor what others  are doing on your behalf
If you violate any of these ordinances, you risk your domain name getting banned, thus losing your ability to send marketing emails from it. 
Before creating and enacting an email marketing strategy, you should have in mind a goal you want to achieve. It can be specific, like aiming for a certain email open rate, or more general, such as increasing sales.
Irrespective of your goals or aspirations, it should be realistic. Work closely with your team to determine what your business will aim for and what you can incorporate into your marketing emails to bring that vision to life. It's vital to be flexible and willing to adapt your strategy if necessary to meet your objectives.
With the legal stuff out of the way, let's review a handful of highly effective email marketing strategies:
Get to Know Your Audience
Your audience is composed of unique individuals. Therefore, it's vital to understand who they are and what their needs are. 
You can create a buyer persona to put yourself in their shoes and determine how your product or service can help them solve a problem they may have. Say you run a pet grooming business, and one of your audience segments includes first-time puppy owners. 
First, consider their potential needs and worries. Maybe they haven't chosen a groomer yet. Possibly they don't know where to start. Perhaps their puppy is active but not trained yet, and they are concerned about the pup's response to grooming.
Whatever the case, your marketing emails can assure them that their pets will be in the best hands with your grooming company.  The messages can include testimonials from satisfied customers, along with a clear call to action. Some pictures of cute, well-groomed puppies won't hurt, either. 
Additionally, separating your overall audience into smaller email subscriber groups based on their unique needs can help you better target the customers. As a result, you'll yield higher open and click-through rates to drive more sales.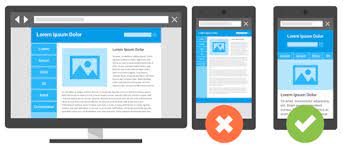 Optimize Emails for All Devices
In today's digital age, many people check and open their inboxes on their smartphones more often than on their desktops. Most keep their phones on them at all times. Many even have notifications set up that alert them to new emails. 
Therefore, your marketing emails should look great on all devices. You can optimize your emails for mobile, in particular, in the following ways:
Put relevant content at the beginning of your subject line
Keep subject lines short but catchy
Add preheaders to entice readers to open your emails
Use an appropriate font size that won't appear too small on mobile
Take large, high-quality images
Put your calls to action at the top
Keep in mind that users checking emails on their mobile devices often scroll through them quickly. Hence, it's crucial to promptly grab and sustain their attention.
Additionally, it's vital that you test your emails on various screen types since they'll likely appear differently on desktop screens versus mobile devices. No matter where your audience views your message, it needs to stand out in all the best ways.
Update Email List Regularly
Once you build your email list, it's crucial to keep it updated. If you don't, you risk high email bounce rates and the potential of wasting time and money as you send content to subscribers who are no longer interested.
To maintain an updated email list:  keep records of those who unsubscribe, avoid using old lists for new campaigns, regularly run campaigns to attract new subscribers, and remove inactive subscribers. This ensures you're sending emails to those genuinely interested.
After you send out your marketing emails, it's important to analyze the success of your campaign. Wait about a week and then check on their performance to learn what went well and what you can do to improve next time. 
Key performance indicators can include any of the following:
Open rates
Click-through rates
Unsubscribe rates
Bounce rates
Shares
Lead conversions
Spam reports
You can use the information gained from your metrics to adjust future campaigns and learn more about your audience's likes and dislikes.
Consider Email Automation
Marketing emails are effective, but manually scheduling each email can be time-consuming. That's where email automation comes in, allowing you to schedule and send emails in advance. 
Additionally, you can use automation to send different emails to various audience segments. A welcome email, for instance, can be sent automatically to new prospects who sign up for your mailing list. If they don't purchase within two weeks of subscribing, you can entice them with a promo code in an email that's triggered to send without you lifting a finger.
Email is a fantastic medium for connecting with your customers. People want to support companies that they feel understand them. You don't want to come off as a faceless, money-driven entity, after all. Instead, aim to be a caring team that seeks to assist your audience in resolving problems or meeting their needs.
Creating a personalized experience for your audience can be the push needed to convince someone to make a purchase. Some ways you can personalize your emails are as follows:
Adding a first name in your subject lines
Including region-specific information
Ending emails with a personal signature
Including a relevant call to action
Writing about personal events (like birthdays)
Sending emails that pertain to the last engagement a prospect had with your brand
Personal emails help your brand stand out from the competition to drive more sales.
Lead magnets help attract prospects to subscribe to your email list. For example, you can offer people freebies or discounts in exchange for their email addresses. Other types of lead magnets include things like:
Ebooks
Whitepapers
Templates
Checklists
Infographics
Webinars
Lead magnets help grow your email lists and keep subscribers interested in what your brand has to offer.
Gathering and learning from customer feedback ensures your audience continues to engage with and purchase from your brand. Email marketing can help you get such feedback. 
Consider sending customer satisfaction surveys to receive quality critiques on your brand. You can then use that information to see what your company is doing well and discover the steps you can take to improve the customer experience. 
Additionally, determining the percentage of brand ambassadors and detractors, referred to as your Net Promoter Score, can be valuable.
Re-engage Inactive Subscribers
If there are many inactive subscribers on your email list, you can take steps to bring them back into the fold. For starters, you can run a re-engagement campaign. Send these subscribers an email letting them know you miss them and want them back. You can also give them a special offer or discount. 
After you send the email, you can remove non-responders from your list. In doing so, you prevent emailing people who just aren't interested.
Social media and email marketing go hand in hand. And in many cases, you'll use similar content across both channels to reach a large audience with an interconnected message. Furthermore, both channels should grow together, so don't be afraid to use them harmoniously and to your business's advantage. 
Some ways to leverage social media to increase your email list and enhance your marketing emails include the following:
Creating a landing page on social media networks
Communicating premium content on social channels
Sharing an incentive for subscribing to your email list
Hosting webinars
Holding contests or giveaways
Testing ads on social media networks
Social media also offers a means to further interact with your customers, boosting their connection to your brand and ultimately driving up sales.
Use a Customer Retention Platform
Finally, the last strategy we can offer in our guide to email marketing involves a customer retention platform, which can ensure your emails get delivered to the right consumer at the right time. 
The email marketing tool offered by Contact Consumers, for example, features email automation, email design templates, sign-up forms, real-time statistics, and more — all in one convenient platform. This way, you can send effective email marketing campaigns and get detailed results in real-time, allowing you to adjust your strategy if necessary to drive sales.
Run Successful Email Marketing Campaigns With Contact Consumers
In conclusion, email marketing in the current digital landscape can certainly be challenging. But when done right, it can result in fantastic outcomes for your business.
We hope our guide to email marketing has given you some new ideas to help your email marketing campaign thrive.
If you're ready to drive more leads than ever before, partner with the email experts at Contact Consumers. Our primary focus is on executing effective email and SMS campaigns on your behalf that actively engage prospects, boost sales, and retain customers. For more information, contact us today.