Advertising has changed dramatically over the past twenty years. Companies that previously relied on television commercials, print advertisements, and cold calling to attract customers can use modern alternatives now. The advent of digital marketing and the internet has created new opportunities to reach customers in different ways.
While the number of available marketing channels has expanded tremendously, so have the options for obtaining critical information about clients, including their demographics, buying patterns, and personal preferences. Organizations can use these details to build customer loyalty and improve customer retention.
However, businesses aren't the only ones benefiting from enhanced advertising opportunities. So do customers. Clients are less likely to stick with an organization that can't meet their needs quickly. 
If given a choice between two companies offering the same product, a customer is more likely to purchase from the organization that offers a quicker delivery and smoother buying process. 
Instant gratification is a marketing tactic that is key to building a client base and increasing sales.
Instant Gratification Marketing Explained
Most people are familiar with the term instant gratification. Simply put, instant gratification occurs whenever individuals have their needs met without expending a significant amount of effort. 
Someone who is thirsty and reaches into their refrigerator to retrieve their favorite soda experiences a feeling of instant gratification. They don't need to go to the grocery store; they've purchased the soda in advance, and it's available to them when they want it.
Instant gratification marketing capitalizes on common buying concerns and seeks to make the buying process as streamlined as possible. For example, food delivery services provide instant gratification. The customer simply places an order for food, and the delivery service or restaurant delivers it directly to them within a set period. 
By implementing instant gratification strategies, organizations seek to meet their clients' needs as quickly as possible. Customers don't need to expend extra effort to obtain what they want.
What Are a Few Types of Instant Gratification Marketing Strategies?
There are several ways organizations can incorporate instant gratification marketing into their advertising efforts. Here are a few:
Integrated technology uses information obtained from customer buying habits and previous purchases to simplify the purchase process as much as possible.
For example, consider Amazon. Individuals who regularly use their Kindles or the Kindle app to read books receive regular recommendations for new books to read and sale opportunities. Since Amazon saves their customers' credit card details, readers can approve the purchase in one click when they decide to purchase a new book. After the purchase, the book becomes instantly available for download. 
Integrated technology is also used to send automated notifications whenever a client makes a purchase. For example, after purchasing a product online, most companies send an automated email confirming the purchase and the estimated delivery date.
Every step a business takes to reduce the chances of customers dropping out of the sales funnel is key to increasing revenues. Customers grow frustrated when they can't obtain what they want without going through a multitude of steps. Easing their frustrations and saving time is key to building stronger customer relationships.
For example, a customer who shops online and finds a product they're interested in is more likely to fulfill the purchase when they don't have to go through multiple screens. Retailers can minimize customer effort by storing credit card details, delivery addresses, and previous purchases. 
One company that incorporates an excellent instant gratification marketing strategy is Jimmy John's. Jimmy John's is a famous fast-food sandwich company that stores customer preferences. Once the customer logs into the company's website or smartphone app, they can repeat prior orders and have them delivered without re-entering their purchase details or building their favorite order from scratch. 
Another purchase convenience activity that is gaining a significant market presence is Buy Now Pay Later (BNPL). When approved for BNPL, the customer obtains the product by making a small down payment and agreeing to make regular interest-free payments over a short period. BNPL is convenient for clients who don't have immediate funds but also can't wait for their desired product.
Companies that use omnichannel marketing strategies build their knowledge of a customer's buying habits and incorporate targeted ads to the customer across buying channels. The omnichannel marketing strategy is customer-centric; it seeks to integrate the customer's needs across every platform the organization uses.
Omni-channel marketing utilizes technology and the organization's knowledge of its customers to inspire loyalty and meet customer needs. For example, the company may send targeted emails artfully designed to the customer's buying habits.
One example of a company that utilizes omnichannel marketing to its fullest capabilities is Sephora. The cosmetics giant is known for its thousands of makeup and skincare options. However, while Sephora has many available products, it also realizes the importance of personalization.
When clients download the Sephora app, they obtain options for various customer-centric features. They can chat immediately with beauty advisors for recommendations of products that can meet their skin care needs. 
If they need a product immediately, they can ask for same-day delivery or choose curbside pickup. These marketing tactics are ideal ways that Sephora provides instant gratification to its customers.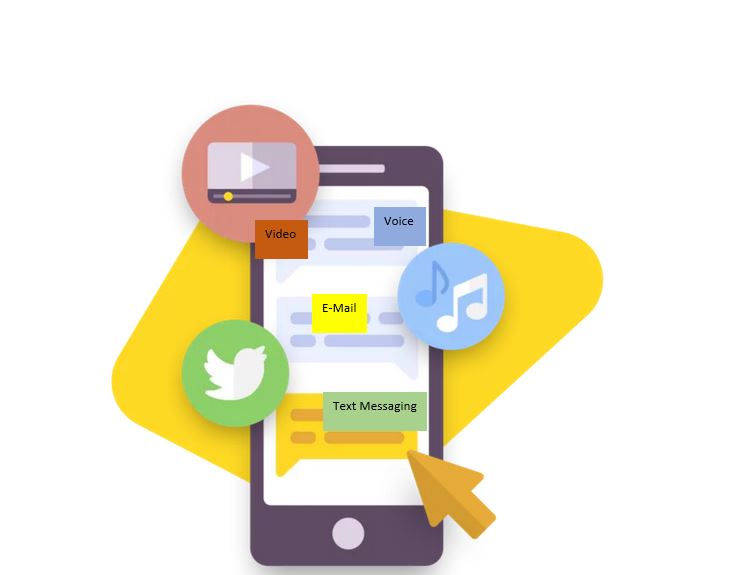 Flash Sales and Special Promotions
Another marketing tactic that provides instant gratification is flash sales and promotions. Organizations can easily offer one-day sales or discounts on specific products and services. Usually, the best ways to advertise flash sales are through SMS marketing or email promotions. 
A flash sale can target specific customers who have exhibited buying habits for certain products. For example, a shoe store can offer a flash sale to customers who have previously purchased Asics running shoes. Anyone on their SMS marketing list who has bought Asics in the past receives a notification of the sale and a personalized discount code. 
Another way of encouraging instant gratification is through free trials. Many customers sit on the cusp of purchasing a product or service but aren't 100% sure it will meet their needs. A company can alleviate client concerns by offering a short free trial that the customer can cancel within a specified time frame if it doesn't meet expectations.
Subscription-based companies are in a good position to offer free trials. One company that does so is QuickBooks. New subscribers to QuickBooks receive a free trial, usually for one to three months, depending on the service they choose. Once the trial ends, the company charges the customer's credit card to complete the purchase unless the client cancels their subscription.
What Are the Benefits of Instant Gratification Marketing?
Instant gratification marketing is an amazing way to capture more sales and drive customer loyalty. Here are a few benefits of instant gratification marketing:
Instant gratification marketing enhances conversions by reducing the effort a customer needs to expend to complete the buying process. When there's less friction in the buying process, and customers don't need to go through a series of steps to complete their purchase, they're more likely to convert.
Consider two companies offering the same product. One company gives customers no discounts, and delivery occurs within seven to ten business days. There is no client loyalty program, and customers must go through four individual screens to complete their product purchase.
The second company offers first-time clients a 10% discount on their purchases. They guarantee delivery within one business day, and the company offers a loyalty program through its downloadable app. The app saves prior purchases and regularly recommends new products to its clients. It also promotes flash sales and a built-in chat that assists clients with their orders.
Most clients will choose to order their desired product through the second company. Fast delivery, discounts, flash sales, and connecting with customer service provide significant instant gratification advantages.
Few companies can survive without retaining their customers. Instant gratification marketing provides opportunities for building customer loyalty. When customers know they can trust the company to meet their needs, they'll return again and again. Conversely, an uninspiring company that doesn't provide specialized benefits will likely have fewer returning customers.
For example, a company that regularly targets its customers with pre-picked products determined by their prior buying habits is likely to inspire customers to make future purchases. Organizations can also create loyalty programs that offer a specific discount every time customers spend a certain amount of money.
Another way that instant gratification can benefit customers is by building trust with the company. Clients are less likely to trust a company whose delivery service is sub-optimal or with whom they can't connect for customer service inquiries.
Instant gratification builds customer trust by sticking with the customer through each stage of the buying process. If the client is unsure of which product is best for their needs, the company recommends a solution. If they aren't ready to fully commit to a service, the organization offers a free trial. If there are delays in the shipping process, the company notifies the client in advance.
Every relationship is built upon trust, whether it's between two friends, family members, or a company and its customers. A company that seeks to build trust retains more clients than one that doesn't.
How Contact Consumers Can Help Your Instant Gratification Marketing Strategy
Contact Consumers offers a streamlined, all-in-one solution for your email and SMS text messaging promotional needs. Stay in contact with your customers at every stage in the buying process, and use our platform to monitor the results of your marketing tactics. Learn more about our available solutions by checking out our website today!