Businesses and marketers alike should pay attention to the newest digital marketing trends set to change the advertising landscape over the coming year. 
Currently, digital marketing accounts for 55% of all marketing efforts, and that percentage will only grow over the coming years. Staying ahead of the game and mastering the newest advertising strategies is key to enhancing your customer base and growing revenues.
We've compiled a list of the top digital marketing trends in 2023. Try to incorporate some of these methods and see how effective they are for your business.
Most companies have mastered the art of online display advertising to increase brand awareness. Organizations can purchase ad space on search engines, social media, and various websites. 
However, digital marketing is moving away from simple display ads to a more fluent form of advertising designed to enhance the customer experience — one known as omnichannel marketing.
Omnichannel marketing involves curating the customer's journey through every marketing channel. For example, an organization can use email for general promotions and content, social media for building brand recognition, and text messaging for personalized communication. 
However, rather than each channel operating as a separate entity, they intertwine to create stronger relationships between the brand and its customers. The company can monitor interactions through each channel to improve product recommendations and offer superior customer service. 
The context of the relationship between the company and its customers isn't lost in omnichannel marketing as it may be in multi-channel marketing. Instead, marketers diligently record each communication with their customers.
As more customers become driven by their experience with brands rather than display ads, we expect omnichannel marketing to be one of the top digital marketing trends in 2023.
Before the COVID-19 pandemic, virtual events were pretty much unheard of. Few companies offered them, and those that did often provided poorly designed experiences that were unattractive to attendees. Fast forward to 2022, and virtual events have become much more common. 
While it may have taken a year or two to get up to speed, companies now regularly host virtual events that anyone can attend, no matter where they are. The production values of these events have significantly improved, and companies seeking to maximize their effectiveness work with partners skilled in staging such experiences. 
The number of virtual events will only continue to increase as more companies find that these events improve relationships with their customers and can deliver informative, engaging content that resonates with audiences.
Artificial Intelligence and Analytics
Artificial intelligence is helpful for multiple activities, including reporting, tracking customer buying habits, and engaging with customers via chatbots. As more companies see the value of artificial intelligence, they'll find it useful for tailoring content to meet client needs and provide product recommendations.
Most customer relationship management platforms incorporate artificial intelligence to build stronger relationships and automate specific actions that are redundant for humans. For example, marketers can set up automated messages that provide clients with order confirmations, product shipment statuses, and abandoned cart notifications.
On the analytics side, artificial intelligence streamlines reporting to provide deeper insights into marketing campaign efforts and customer interactions. Artificial intelligence will grow in the coming years and will likely be one of the most important digital marketing trends in 2023.
With the advent of Alexa, Siri, Cortana, and Google Home, voice search has become more relevant. Using voice search, customers can easily ask their device for help with an inquiry, assistance finding a product, or the location of a nearby business. 
Despite the many voice search applications available, this form of search has not picked up as much in the U.S. as in Asia. Many customers fail to use it because of privacy concerns or because the technology hasn't fully developed. 
Some clients fear that their voice assistant won't find their intended product or that an error will result in an unintended purchase.
However, as the technology behind voice search continues to improve, we'll likely see more customers jumping on the bandwagon. Right now, any business with a physical storefront should ensure their organization's online footprint is optimized for voice search so that customers can quickly locate it.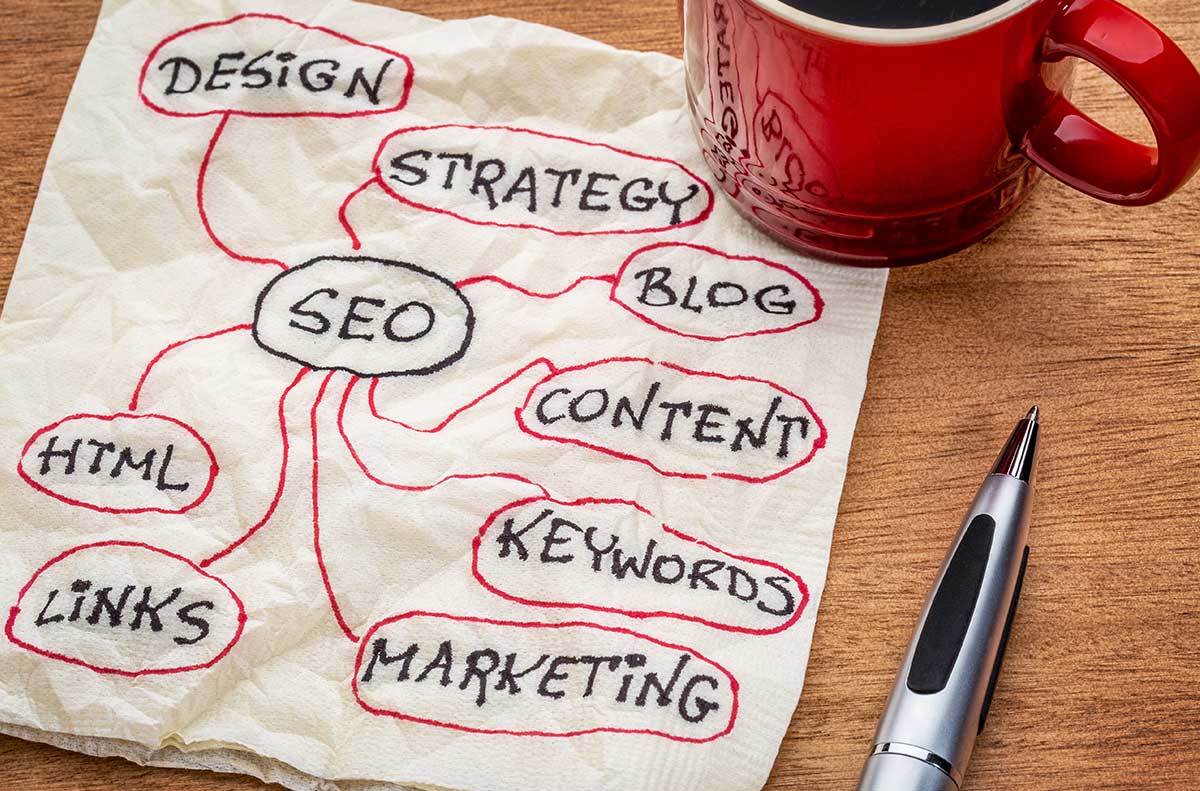 Native advertising has been around for decades. Rather than having an ad explicitly appear as an ad, this approach takes a softer stance to blend in with the consumer's newsfeed. Native advertising includes product placement, like the use of a branded pair of shoes or a vehicle in a movie. 
One example of movie product placement is Back to the Future. The movie incorporated the now-iconic DeLorean vehicle as a time machine. Who can forget Marty's red and white Nike sneakers or his classic black Toyota truck?
While native advertising isn't new, brands are learning to incorporate it into digital marketing. Although it's still mostly limited to Instagram influencers, you'll likely see more native advertising across social media channels, such as YouTube and TikTok.
Companies may also find new ways to incorporate native advertising online. With a bit of creativity and the right stroke of luck, native advertising can result in significantly more brand exposure.
Video advertising started in the mid-2000s and shows no signs of slowing down anytime soon. Many people prefer videos for their content needs, especially when they need to get into the nitty-gritty of an issue without resorting to lengthy and complicated "how to" manuals. 
When filmed well, video advertising engages customers and is entertaining. Companies seeking to capitalize on video advertising can use various methods to attract viewers, including comedy, easy-to-follow instructional videos, and webinars. 
The use of videos is common throughout all social media platforms, including Facebook, Instagram, YouTube, and TikTok. However, companies can also post videos on their own websites for viewers to watch.
Video advertising stands to be one of the top 2023 digital marketing trends and will only continue to be more relevant as companies find ways to make it engaging.
User-generated content is a way to encourage better client engagement and have fun, too. Companies often inspire user-generated content through contests and social media postings. 
For instance, a food delivery service may post an engaging video of a delicious dinner prepared using their ingredients or recipes and ask customers to comment on whether it looks appetizing.
One example of a company that inspires lots of user-generated content is Lulus. Lulus is an online clothing boutique that markets to young women. 
The company started its own hashtag — #LoveLulus — to drive brand awareness. Anyone who posts pictures of themselves wearing the company's clothing and using the company tag may find themselves part of Lulus' Instagram feed.
Another example of a company that expertly obtained user-generated content is Twitter. The company identified funny tweets from its users and asked them for permission to post them in New York City subway stations. 
These ads generated lots of interest, and multiple Twitter users found themselves with loads of marketing swag from the company.
Podcasts have grown more ubiquitous over the past decade, and there are now over 100,000 shows in the English language hosted on a regular schedule. Topics of podcasts vary — there's seemingly one for every interest or taste. Many people regularly listen to podcasts at home or while driving in the car.
Modern podcast marketing offers organizations unique opportunities to access their target markets. Since podcasts commonly reach out to specific market segments, companies can buy a short ad on the show and use that placement to promote their products or services.
For example, you may find ads on travel podcasts for cruise agencies and hotels, while sports fans may hear placements related to upcoming games or events. 
Podcast marketing is often relatively cheap and accessible, especially for podcasts with limited audiences. Small companies can purchase an ad placement for less than a few thousand dollars, promoting brand awareness and potentially boosting sales.
Text messaging has become more critical to businesses seeking to develop stronger customer relationships. With SMS marketing, organizations have the opportunity to get front and center with their customers. 
According to digital marketing statistics, text messages are read by almost all customers — compare that to emails, which often have open rates in the single digits.
With SMS marketing, companies can use various tools to engage their customers. ECommerce organizations often use text messaging for flash sales and promotions, while service-oriented companies find SMS helpful for appointment scheduling and confirmations. 
SMS is also an excellent tool for customer service. Clients can quickly start an inquiry simply by texting an organization for help and expect easy assistance that doesn't require long phone calls or a visit to a physical storefront. 
There are many ways to use SMS marketing, and it's still a relatively untapped marketing channel. Fewer than 50% of all businesses incorporate text messaging into their advertising efforts. We expect this will be one of the top 2023 digital marketing trends to watch. 
Digital Marketing Trends in 2023: The Takeaways
Digital marketing is a constantly evolving field. As technology continues to develop, we can only expect that user experience and personalized advertising will become even more essential to brands seeking to build their customer bases and enhance consumer awareness.
Contact Consumers provides businesses with a robust SMS and email marketing management platform. Using our tools, you can easily manage subscriber lists, design effective marketing campaigns, and review your campaign performance. Learn more about Contact Consumers and discover how our solutions can benefit your business.