Political texting has been a growing trend over the past decade in the world of campaigning. Like political blogs, political text messaging has enjoyed a considerable growth pattern in many states and countries. 
Modern political text messages are no longer just for campaigning politicians, though. As more people use their cell phones to send and receive text messages, political texting is becoming an increasingly important method of communication between all types of campaigns and their supporters.
Text messaging is the easiest way to reach voters and communicate with them on their terms. It's convenient, easy, and has the highest open rate of any communication method: 98% of all text messages are read within three minutes of initial delivery.
Imagine if every text message you sent got read — imagine a reader loyalty platform that works with businesses and campaigns in the area where they need the most support: their client relationships. That's Contact Customers and our Contact Consumers Consumer Retention Platform. 
Our SMS communications are personal and built-in, always present and always on, reaching voters directly in a channel they prefer and read the most. With Contact Consumers' political texting automation, you can easily schedule personalized SMS blasts, conduct polls, set up autoresponders, and import contacts from a voter file.
Text messages are fast, convenient, and don't require a lot of energy or effort. They also get almost instant responses from the receiver. These features are why political text messaging is one of the few marketing channels that can actually be used to reach people in a personal way.
Political text messages are a great way to reach potential voters and spread the word about your candidate or cause. It's simple with the right social media management company. Contact Consumers has a team of professionals who can not just send out political text messages but also design and create them.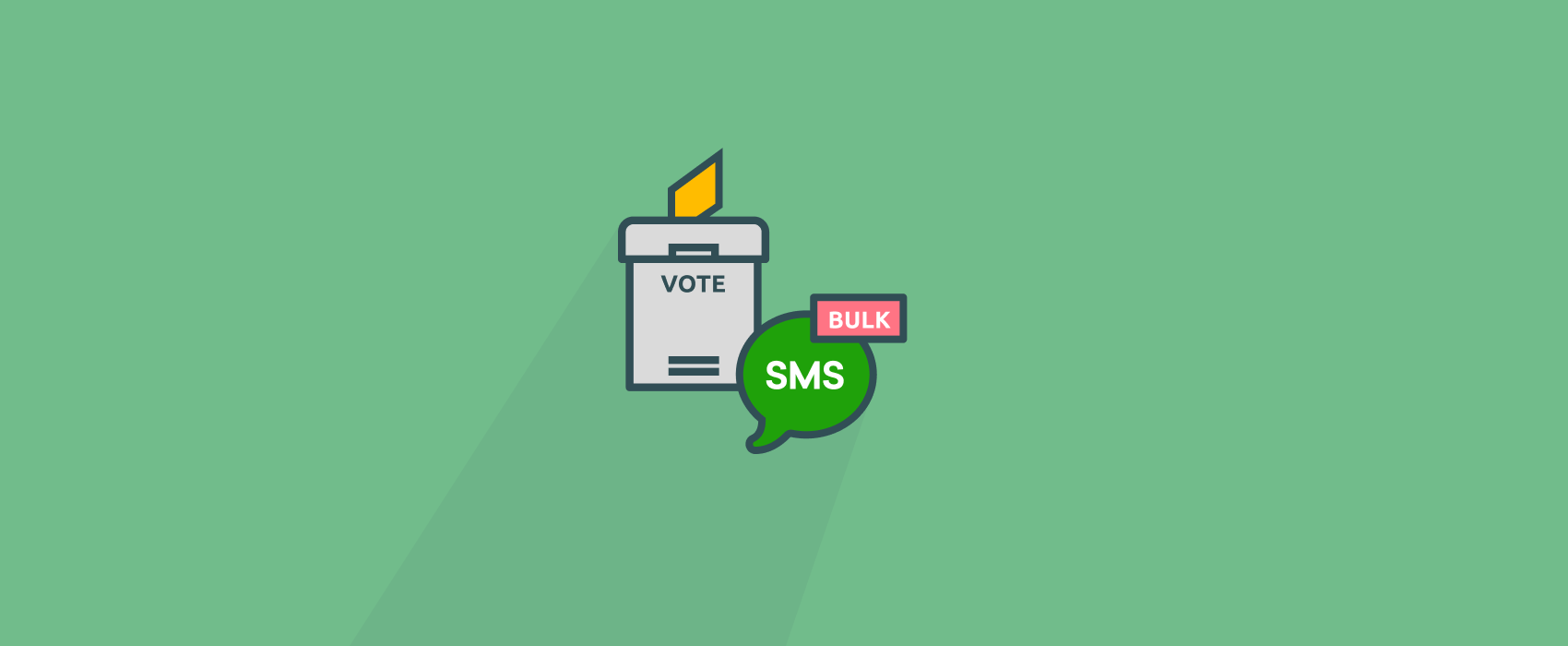 What Is SMS Technology and How Does It Work?
Phone calls can be intrusive and frankly, annoying for voters. People don't want to hear from candidates when they're at home or in the middle of dinner. That's why most people won't pick up the phone for an unlisted number or a number they don't recognize.
But text messages are different. They're quiet and discreet. You can read a text message without bothering anyone else around you, so they're perfect for contacting voters who are busy at work or with their families. 
SMS messages are also easy to respond to, which means you'll have a better response rate than phone calls (which often go unanswered). And because there are no scripts involved, texts from ContactConsumers.com tend to feel more personal and less robotic than phone calls can be.
Political text messages are those that are sent directly from an individual or institution's contact number instead of a third-party service provider's number. 
This approach gives the sender an opportunity to get closer to their supporters and give them updates about what the candidate or cause has been doing so far. It's also a great way to let people know about upcoming plans and activities in the future.
Political text messages help a lot when it comes to funding campaigns and spreading awareness about causes. They also act as reminders on voting day as well as during campaigns. 
This type of technology from ContactConsumers.com can be used by different organizations, including politicians, businesses, and even universities. Political text messages have been proven to have a massive impact on the way people think about individuals, especially those running for office.
The Benefits of Using SMS Technology in Your Campaign
Political text messages are a great way for politicians to reach out to their voters. They provide a direct, personal and mobile communication channel, which allows candidates to keep in touch with the people and ask them for their votes. These messages offer an effective way to share information and ideas but also to build trust and confidence.
The main advantage of political text messages is that they are received almost immediately, and the recipient can quickly get back to the person who sent them. Senders can then use this back-and-forth to create a personal relationship with voters.
Here's how SMS technology from ContactConsumers.com can help your campaign succeed this election season:
Maximize Exposure for Your Campaign
Political text message marketing allows you to maximize exposure for your campaign by using buzz words and phrases that are currently trending. This approach will help you stay relevant even if you're not one of the top news stories at that moment.
What makes text messaging appealing for political campaigns is that you can track whether someone has read your message, and you can set up auto-responses so that you know when someone has received it.
Communicate Quickly and Efficiently with Voters
Political text message marketing is often used as a way for campaigns to update supporters in real-time about events, news, or any changes in the schedule. Sending text messages out can be done quickly, so a political campaign can send out an urgent message at any time if something important occurs during election season.
You can also use political text messaging services to build name recognition and create a feeling of community support around your candidate by sending out weekly updates on how the campaign is going. It's important for political players to stay in contact with their constituents, especially when there is an important election coming up.
How Contact Consumers Platform Can Help?
Every election season, there is a mad rush among political candidates and organizations trying to get their supporters out on voting day. The problem is that most people are not tuned into politics 24/7 the way that those who work in the field tend to be. 
That means there's a lot of apathy and forgetfulness when it comes time for people to vote.
The Contact Consumers Consumer Retention Platform is a proprietary, cloud-based platform that allows brands to intelligently and effectively message their bases. This platform harnesses the power of mobile technology to connect with voters when they are most receptive to the information being conveyed.
One purpose of the Contact Consumers Consumer Retention Platform is to make it easier for you to build traction where you already have support. 
The Contact Consumers Consumer Retention Platform is designed to encourage readership loyalty, and it can help campaigns pinpoint their target markets and improve the quality of their platforms and communications. 
In political campaigns, The Contact Consumers Consumer Retention Platform can also be used to help get out the vote on Election Day.
The Contact Consumers Consumer Retention Platform allows your brand to deliver a truly personalized experience tailored specifically to each individual. The platform customizes every one of your text messages based on the information you know about your supporters. 
For example, if you know your supporter likes to go fishing, then this platform will customize every text message with fishing-related tips and tactics.
Truly Personalized Experience
You can use the platform for a variety of purposes, including sending birthday and holiday messages, delivering special offers and coupons, or serving as an appointment reminder service. 
Additionally, the Contact Consumers Consumer Retention Platform allows you to track information about when your texts are delivered and received in order to determine which times are best for sending messages.
With automated reminders, you can automatically reach out to your supporters with an SMS message reminding them of your campaign.
Tips for Using SMS Technology Effectively
The key to a successful mobile marketing campaign is the creation of relevant and meaningful conversations. 
You'll find that the real power of SMS marketing is in its ability to generate leads and repeat purchases — or reliable supporters when used for political campaigning. The idea is to get your fans to opt-in for your SMS marketing messages, and then you can send them relevant information that they actually want.
Political text messages marketing needs to be done strategically. Be consistent with the frequency of messages. Your readers will appreciate it if they know when they can expect a message from you.
Make sure you only send messages when it benefits your readers. If you have a special fundraising promotion underway, make sure you let your readers know about it as soon as possible in order for them to take advantage of the offer.
Give all of your readers an equal chance at receiving your messages — do not exclude anyone from receiving the offer or from winning a contest! Ask questions, but don't overdo it! Keep in mind that the replies will cost you extra money, so try not to ask too many questions at once; instead, divide them by topic or by time period.
Most importantly, create engaging content for your messages. More people will want to subscribe (and stay subscribed until voting day) if you're consistently providing quality information instead of platitudes. 
Technology is a great way to engage your potential voters and keep them interested in your platform. 
Whether it's a check-in on Facebook, or a text message, keeping the lines of communication open with your base will always help you increase your poll numbers. Contact Consumers is the company that specializes in political text messages you need.