For many, setting a New Year's resolution is a yearly tradition. Some households make a big deal out of creating and adhering to a spring cleaning schedule; others see the start of a new year as a trigger for many ideas for improving their daily routine. 
No matter the goal, though, you may wonder just why it is that these particular seasons and events make us want to reimagine life and create new goals. As it turns out, there is, in fact, a science-backed reason as to why the phenomenon — deemed the "Fresh Start Effect" — occurs.
In the following guide, you'll learn more about what the Fresh Start Effect is, why it happens, and how brands can leverage it to reach their audiences with the right messages at the right times.
What Is the Fresh Start Effect, and Why Is It Important?
The Fresh Start Effect refers to the sudden increase in energy and motivation that often appears at the start of a time-related milestone, also known as a temporal landmark. While many people want to improve their lives year-round, they don't always make significant moves toward doing so. Research shows that the reason why people don't take action on their goals is often because of a limiting self-perception rooted in the failures of the past. 
During certain temporal landmarks, however, the brain's hippocampus (which is responsible for forming long-term memories) and prefrontal cortex (responsible for planning and goal-setting) are both activated. Working together, they help reflect on the past, accept imperfections, and push forward to set new goals for the future.
How Can Brands Use the Fresh Start Effect in SMS Marketing?
The Fresh Start Effect occurs at the intersection of peak motivation and new opportunities for improvement through aspirational behaviors. As a marketing professional, your job is to present products and services at the right time that can help people reach the goals they set for themselves.
In fresh start marketing, you make an effort to sell to those looking to change their lives, which means timing and messaging are everything. You must be able to discern your customers' deepest pain points and aspirations, then help them craft an attainable action plan to move forward.
What Are the Benefits of Fresh Start Marketing?
Goal-setters aren't the only ones who benefit from the Fresh Start Effect, as brands often enjoy a plethora of advantages, including the ones below, by marketing to them during these critical times:
If you've ever received a marketing message regarding a product that was just what you needed to solve a problem, that is a perfect example of the use of fresh start marketing. As a business, sending text messages during a significant temporal landmark makes consumers look at your marketing message as an opportunity instead of an intrusion, which means you're likely to enjoy better text message or email open rates because of it.
Your audience is most receptive to your text message marketing when they are ready and open for positive change. You can use that knowledge to send personalized messages at the start of a temporal landmark to foster a sense of care and connection with your customers. When they believe that you truly care about helping them reach their goals, they are more likely to engage with your texts and respond to your calls to action.
Before making a purchase decision, a customer needs to understand how your offer will bring value to them. Temporal landmarks signal the need for change and the products and services that will facilitate that change. If you can put the right offer in front of them at the right time, it will be easy for them to understand why they need your item and how it will enhance their lives, making it much easier to sell your product.
Planning a fresh start marketing campaign gives your brand an opportunity to get to truly know its customers. It's important for you to understand the significant milestones and temporal landmarks in customers' lives, along with their deepest pain points, ultimate joys, pleasures, and goals. By aligning their text message marketing efforts with these deep insights, businesses can capitalize on opportune moments.
What Are Some Things to Be Aware of With Fresh Start Marketing?
Fresh start marketing has its fair share of upsides, but it's vital for marketers to be aware of the challenges that come with it. With that said, here are three ways to ensure that both your messaging and SMS marketing practices align with consumers' interests and preferences: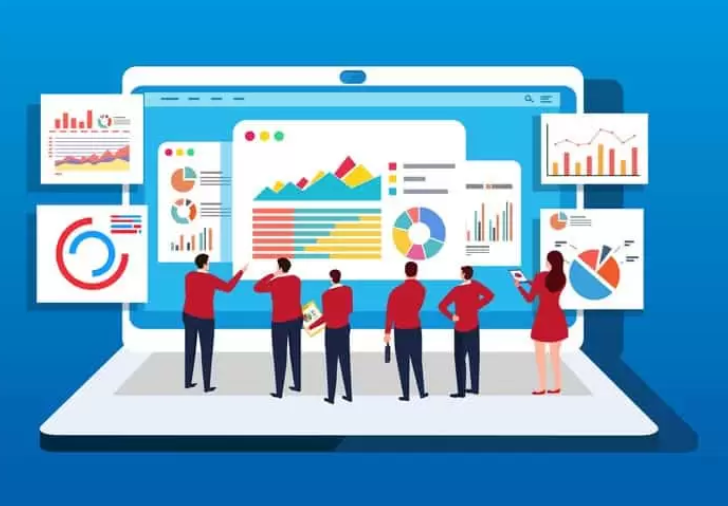 Make Ethical Considerations
You must approach fresh start marketing ethically by explicitly stating how you plan to use your customers' information to personalize your marketing and follow through on providing full transparency. Always respect a customer's decision about how they want to be contacted, and ensure that opting out of your messages is easy for those who no longer want to receive your texts.
Dodge Uncomfortable Feelings
When your audience encounters a temporal landmark, it doesn't strictly lead them to just move toward the future they desire; it also often prompts them to consider their past. Unfortunately, doing so can sometimes bring about uneasy emotions, so don't aim to play on those feelings. Instead, remind them that you are here to help them, not to make them feel bad about their past mistakes.
Avoid Churn
While fresh start tactics are a great way to help customers find value in your products and services, it's important that you don't treat them as one-offs. Once the customer engages with your brand, you need to find ways to keep them engaged and encourage loyalty. Fresh start marketing can be a good outset, but you'll need to have a remarketing plan in place as well.
Seven Best Practices for Using the Fresh Start Effect in Your Text Messaging
Fresh start marketing works best when it's conducted with the consumer in mind. If you're not sure where to begin in crafting or perfecting your fresh start campaign, here are a few best practices that will help you improve your timing and messaging:
While seasonal, temporal landmarks are effective, think "outside the calendar" by incorporating important life events, such as buying a home, having a baby, or retiring
Make sure your messaging emphasizes the opportunity for change
Provide a tangible incentive in exchange for the customer taking action
Text messaging should focus on the customer's unmet goal(s) and a product or service that can help them succeed
Nudge consumers toward desired behaviors by emphasizing small efforts (e.g., five minutes of fitness, $25 per month saved, or one surface organized)
Follow up with customers about their progress
When you know your audience and aim to serve them well, you'll build fresh start SMS marketing campaigns they'll love.
A Few Examples of Fresh Start Marketing for Multiple Niches
If you're new to the idea of the Fresh Start Effect, it may be helpful for you to have a few examples of how it might work in the world of SMS marketing, such as the following:
1. New Year's Resolution Campaign
Suppose that a fitness apparel company launches a New Year's resolution campaign on the first day of the year, the objective of which is to capitalize on the fact that many people are starting to commit to healthier lifestyles. The company knows that its target customers will likely want new gear to signal a fresh start for their fitness journeys, so they send out the following text:
"Happy New Year, [Recipient's Name]! Embrace a fresh start this year with our latest collection of activewear. Achieve your fitness goals in style and confidence. Visit our website now and enjoy an exclusive 20% discount on your first purchase at [URL]. Let's make [Year] your healthiest year yet! Help4Help Stop2End"
A campaign message like that works because the company has acknowledged the temporal landmark (that being the new year) as well as the customer's goal to get healthy, all while sending a personal invitation to take a specific action toward that goal.
2. Back-to-School Campaign
Supplies are always appropriate to promote for the beginning of the school year. Let's say that a local office supply store recognizes this opportunity, so its team decides to launch an SMS marketing campaign offering supplies at a significant discount to their loyal subscribers. The text message reads as follows:
"Get ready for a fresh start this school year! [Retailer Name] is here to help you excel in your studies. Enjoy 15% off on all school supplies for a limited time. Visit our nearest store or shop online [URL] using code 'FRESHSTART15'. Start the year with the tools you needfor success! Help4Help Stop2End"
Once again, the retailer here sticks the landing for fresh start marketing. Their campaign centers on the temporal landmark of starting a new academic year, and the company well understands that their customers' goals are to start off on the right foot and make the new school year a success. A time limit paired with an exclusive discount code also encourages subscribers to take action swiftly.
3. Perfect Timing: Pairing Brand Niches With Temporal Landmarks and Seasons
Perhaps you're wondering what life event or season can help you and your business make the most of fresh start marketing. Here are some examples of how brands in different niches might take advantage of the phenomenon:
New Year's Day (January 1st):

Personal Development, Fitness, and Organization / DIY

Fashion Week (February / March):

Retail, Beauty, Makeup

Tax Season (April):

Financial Services / FinTech,

Insurance

Graduation Season / Empty Nesting (May):

Home Decor, Financial Services

Back-to-School (August / September):

Education, e-Learning, Organization

Flu Season (October – December):

Healthcare, Wellness
These are just a few examples that illustrate the fact that fresh start marketing opportunities are all around businesses throughout the year.
Meet Your Business Goals by Helping Your Customers Reach Their Potential
The Fresh Start Effect is so much more than just a fascinating bit of psychology; it is a way through which brands can better reach their customers by delivering what they need to take action on their resolutions and aspirations.
By recognizing how powerful and beneficial catering to temporal landmarks can be, you'll give your customers the tools they require to make a new start with a clean slate, and in return, your business will reap the rewards of improved text message open rates, better engagement, and increased customer connection and loyalty.
If you're in the market for a text messaging platform to help you leverage fresh start marketing, look no further than Contact Consumers. Our comprehensive range of SMS, MMS, and email marketing services will allow your brand to fully harness the power of personalized marketing and reach your goals by helping your customers reach theirs.