Entrepreneurs face plenty of challenges — whether it's increased competition or ever-changing consumer expectations, various hurdles stand between them and success.
However, the modern entrepreneur has one definite advantage over the businesspeople of yesteryear: The online marketing revolution has slashed the costs of entrepreneurship and eliminated major barriers to entry. 
So whether you want to launch a business venture or you've already started, leveraging online marketing is critical to your success. Here's how you can use it to reduce the costs of entrepreneurship and better allocate funds for business growth.
What Is Online Marketing?
Online marketing is the process of using web-based channels and technologies to connect with prospective customers, find leads, and expand your brand's presence. It's also a method of advertising your products and services, driving traffic to your website, and generating revenue for your business.
There are several ways to market online, including search engine optimization, paid advertisements, social media, email, and SMS. While all of these are effective mediums on their own, the most impactful online marketing strategies implement a multifaceted approach that leverages multiple techniques. This way, you can minimize the costs of entrepreneurship and optimize your chances of connecting with the right audiences. 
How Online Marketing Slashed the Costs of Entrepreneurship
Traditionally, small businesses and up-and-coming entrepreneurs would have to take to TV, print, and radio to advertise their ventures. But advertising on these channels has historically been too expensive for the smaller budget of a start-up. As a result, many small businesses struggled to compete with big-budget marketing firms and large corporations.
But today, entrepreneurs can use the low cost of online marketing to keep budgets in check while effectively connecting with local audiences. Even businesses with the most meager budgets have a variety of advertising channels available to them, including:
Facebook

Instagram

TikTok

Google

Email

SMS marketing
With so many options available, entrepreneurs also have the freedom to market on the most popular channels among their target audiences. Even if they can't afford pricier options like cost-per-click advertising, they can use low-cost options like organic social media posts and email to generate leads with minimal upfront investment. 
All this means that with a little know-how and some focused effort, even brand-new entrepreneurs can gain traction with their target audiences. They can build social media followings, create viral videos, or use automated SMS marketing tools to grow their business from the ground up.
Cost-Effective Online Marketing Strategies for Aspiring Entrepreneurs
There are various ways to structure your online marketing strategy. While it's up to you to decide which elements to incorporate, make sure to use multiple techniques.
Here are a few techniques you can use to market your brand online and minimize the costs of entrepreneurship:
SMS marketing remains one of the most impactful marketing tools for new businesses. Even if you are a late starter with SMS marketing, there is still plenty of time to weave this tactic into your overarching strategy.
The premise of SMS marketing is fairly straightforward. First, you need to collect phone numbers from prospective customers and current clients. Then, you build specific sublists so you can target each group with curated messaging based on their needs, interests, etc.
How to Use It
You can use SMS marketing to build your business in several ways. When targeting leads, use SMS messages to inform them about current deals, new services, or upcoming product releases. You can also send digital coupons to entice them to make a purchase. 
When targeting current customers, thank them for working with you, highlight any new savings opportunities, and keep them in the loop about what is going on with your business.
Regardless of who you are targeting, make sure you don't inundate your audience with messages. Sending too many messages can overwhelm your audience, leading them to block you or unsubscribe from your mailing list. Therefore, a good rule of thumb is to limit your messages to one per week.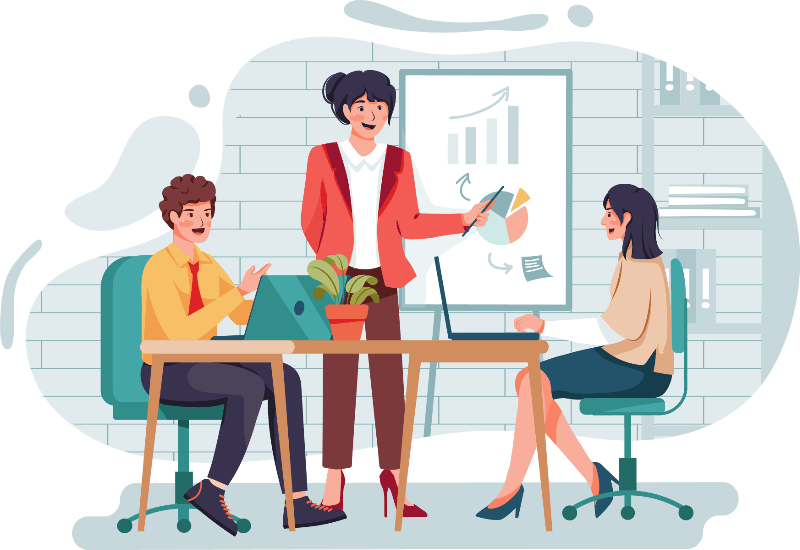 Email marketing is one of the most versatile and cost-effective tools for entrepreneurs. After all, most potential customers are much more willing to give up their email addresses than their phone numbers. 
To leverage email marketing, you first need to build a mailing list. An easy way to do this is by creating a simple contact form that you can display in prominent locations on your website. Anytime someone wants to inquire about your services or sign up for content, ask for their email. This way, you can gather hundreds to thousands of emails over the course of normal business operations.
How to Use It
There are a variety of different email marketing techniques that you can use, including:
Welcome Emails:

When a customer signs up for a newsletter or purchases a product, send them a brief welcome email that includes a thank-you message

Promotional Emails:

Periodically send promotional emails that showcase new services, products, or deals

Content and Educational Emails:

General educational emails can keep your brand top-of-mind and provide value to your target audience — but make sure the content is relevant to your customer and your industry

Abandoned Cart Emails:

If a customer abandons their cart before completing a purchase, retarget them with an email to remind them what they left behind — to entice them to complete the purchase, consider adding a free shipping or discount code to the email

Customer Feedback:

Proactively seek feedback from your customers via email so you can continuously improve your products and services
As you can see, there are plenty of ways to use emails to grow your business. And with the right automation tools, you can effortlessly manage your campaigns.
Social media is one of the best marketing equalizers for aspiring entrepreneurs. These platforms allow you to organically grow your following and connect with prospective customers in your region. 
If you want to accelerate the growth of your social media following, you can even run paid ads, which can be more cost-effective than pay-per-click Google campaigns — especially if you target highly specific, long-tail keywords. 
When selecting which social media channels to leverage, focus on just one or two platforms. It can be tempting to start posting on every platform imaginable, but it's better to do some research and identify the channels that are most popular among your target audience. If you need to diversify your campaign, you can always branch out to other channels later. It's wise, however, to claim your username on various platforms in case you eventually branch out from your initially chosen platforms.
How to Use It
If keeping costs low is your top priority, building an organic following is the most pragmatic approach. To do that, you need to routinely post engaging content, including copy, images, and videos. 
If you opt to market on Instagram or Facebook, make sure you take advantage of popular posting methods like Reels and Stories. A few intriguing video clips can quickly reach thousands of users.
Contrary to popular belief, video marketing does not have to be a costly undertaking. While many brands devote exorbitant amounts to their video budgets, the truth is that modern consumers crave genuine, authentic content over flashy, high-end footage. You can take advantage of this trend by filming short video clips on your cell phone and publishing them after a little light editing. 
The most practical place to publish video content is on social media. However, you should also ensure your website includes at least a few videos. Just make sure that you are tonally consistent across all video content so you can build a strong brand image that users trust.
How to Use It
Start with a short, simple video and publish it to multiple social media pages and in multiple formats. For example, if you publish your video on Instagram, consider posting it on your page, in your stories, and as a Reel. The more places you publish your video, the better your chances are of reaching the right audiences.
After you publish a few videos, examine your engagement metrics across each platform. If a particular video didn't generate much buzz anywhere, you may need to change up your style and presentation style. On the other hand, if a clip gains traction on one platform but not another, then the channels you're using may be the problem. 
Search engine optimization can make your website more visible on search engines like Google. In practice, this looks like using the right keywords, optimizing page load speed, including the right title tags, and ensuring a variety of other components are as close to perfect as possible.
Once you have refined your site, start improving its visibility by filling it with great content. Include relevant keywords, and ensure that your content provides real value to your readers. 
How to Use It
Blogs are a pivotal SEO marketing tool. When creating blogs, ensure that they are focused, easy to read, and filled with the right keywords. A good rule of thumb is to write them for the audience first and the search engine second.
In addition to blogs, you need landing pages and service/product pages. Apply the same general SEO best practices to each type of page, but adjust your tone and messaging to match the purpose of the page. For example, landing and service pages should be more salesy, whereas blogs should be primarily educational. 
Potential Online Marketing Hurdles You Need to Know About
One of the biggest online marketing hurdles you will encounter is option overload. Just like how there are so many social media platforms available, there are too many marketing mediums for you to try to focus on them all simultaneously.
So rather than stretching yourself thin, you should focus on a few impactful channels, such as email, SMS, and one or two social media platforms. When selecting which platforms to leverage, consider factors such as:
Total costs (money and time)

Return on investment

Target audience preferences
When you've identified your preferred mediums, don't treat them individually, like each one is in a vacuum. Rather, an omnichannel strategy can bring a holistic approach to your marketing that benefits both you and your customers.
Jump-Start Your Entrepreneurial Journey With Online Marketing
While you're bound to face various challenges on your journey to entrepreneurial success, you can lay the foundation for a thriving business by strategically leveraging online marketing.
With the right game plan, you can target prospective customers, establish a strong digital presence, and start generating revenue — all while avoiding many of the costs of entrepreneurship marketing. 
For a dynamic platform that allows you to effortlessly manage your email and SMS marketing strategies, check out Contact Consumers and learn more about our comprehensive email and SMS marketing solutions.