SMS marketing has been around for a long time, but it has only recently gained popularity due to the emergence of smart mobile devices and unlimited texting plans. 
Using SMS allows marketers to communicate with their audience in real-time through text messaging. It is a personal way of promoting a product or service, similar to face-to-face communication.
Unlike email, SMS is more effective at reaching customers because it can be sent immediately to any mobile device. This immediacy puts the marketer in direct contact with the consumer at any given time. 
In addition to immediacy, SMS allows marketers to achieve greater engagement rates because consumers can respond immediately via text message.
The concept behind SMS marketing is simple: companies send messages directly to their customers' phones. These messages can be reminders about upcoming events or deals; they could also alert users about new products being released soon. It's up to each business how they use texts — they may even choose not to send any at all.
Contact Consumers gives you the ability to reach your consumers through text messaging and our mobile app quickly, easily, and affordably. Our system makes it possible for you to build a customized database of cell phone numbers that you can market to. The possibilities are endless!
SMS marketing is a form of brand promotion and communication with customers that takes place through text messages on their mobile phones. It works by sending bulk SMS messages to users who have opted-in to receive your content. The most obvious benefits are high open rates, high response rates, and low costs.
Our SMS tools can be used to send promotional messages or reminders to increase user engagement with your brand. To get the most out of your SMS marketing campaigns, you must follow best practices that will ensure their success.
SMS marketing is a powerful way for businesses to reach their customers. It has a 98% open rate and is perceived as a friendly, personal form of communication. 
With the right tools, you can send messages to your customers and nurture relationships — getting closer than ever before with the people who support your business. 
The goal of an SMS campaign is to get people interested in a product or service so they take action — downloading an app, visiting a website, or buying something.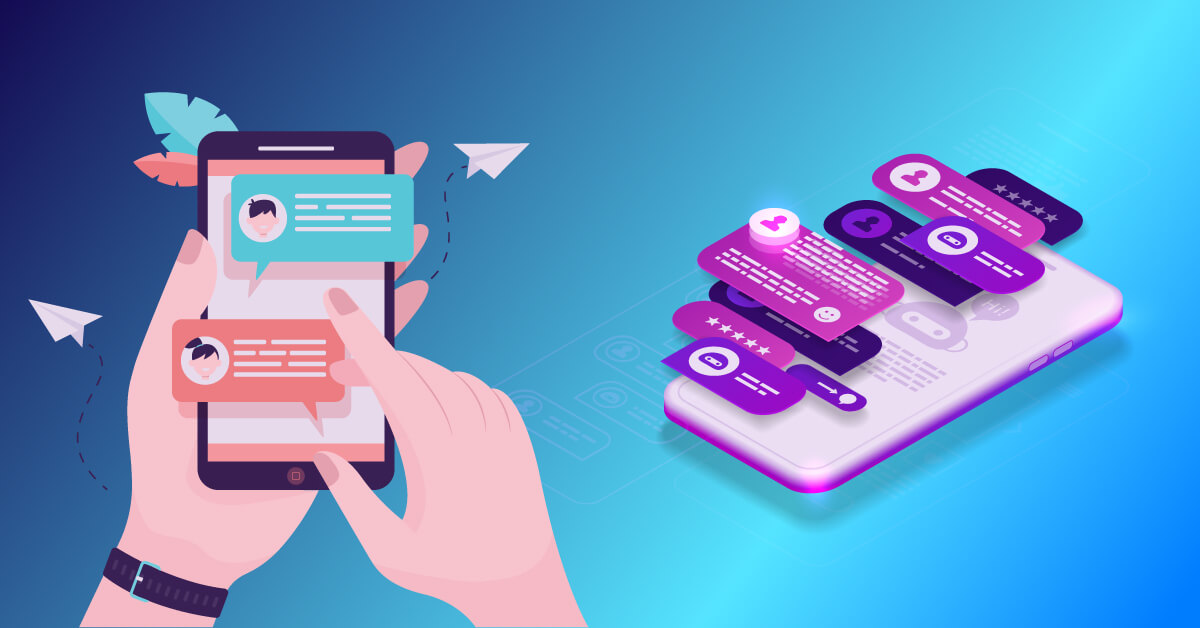 Benefits of Using SMS Marketing
SMS marketing has become the most effective way of reaching out to consumers in various industries like retail, hospitality, real estate, eCommerce, travel, and others.
Text messaging has a high open rate, with 98% of all messages being opened within the first three minutes of delivery. Compared to email, which has an open rate of just 15% to 25%, text messages are nearly impossible to miss. 
Because people typically respond so quickly to text messages (in 90 seconds or less), your brand engagement will be much higher than with other forms of communication.
Contact Consumers is a great way to get your message out! We offer the best bulk SMS marketing software services to businesses like yours that want their customers to receive the best messaging experience possible. 
Our marketing text messaging service can help you get your message across in the easiest, most cost-effective way. Here's why you should consider using ContactConsumers.com for your business SMS marketing:
SMS Marketing Is Highly Targeted
As long as you have a customer's phone number, you can send them an SMS message, which means that you can only reach people who are interested in receiving your messages.
SMS marketing gives businesses the chance to deliver content that is relevant to their target audience. It avoids irrelevant mass communication and can be tracked in order to see which kind of content resonates most.
SMS Marketing Is Cost-Effective
Like social media marketing and email marketing, SMS is cost-effective compared to more traditional marketing methods like print and TV advertising. 
Even if you aren't seeing high ROI yet, the cost of sending an SMS message is much lower than other channels, which means you have room to experiment and learn what works best for your audience. 
With the right tools and strategies, SMS marketing can be done on a low budget. There are no start-up costs or IT resources required. It is a very simple way to communicate with customers, even simpler than an email client.
SMS marketing provides the best return for businesses that want to increase their ROI and get more customers in return. It can help boost sales by giving potential customers information about products and services without making them visit a store or other physical location.
You can send customers all of the required information about products and services from your cellphone and convince them to buy from you. The user can opt-in for future communications or unsubscribe at any time as per their choice. 
You may also decide on the frequency of communication depending on how frequently you want to be in touch with your customer base.
Sending offers via SMS allows businesses to better engage with customers and prospects. The Contact Consumers Consumer Retention Platform also has some unique benefits that make it ideal for marketers looking for innovative ways to connect with their target audience. 
Unlike email and social media, where people spend a lot of time scrolling through content, text messages are direct and straightforward. They are also more personal than other forms of marketing communication.
It's not just marketing experts who can use SMS. Anyone can send text messages, so it's a great way for small businesses with limited resources to get started with mobile marketing.
You might already be using Facebook Messenger to help your business or organization grow — but now you can integrate it into the Contact Consumers Consumer Retention Platform.
Personalization has become more common in recent years, but SMS takes it to the next level. When you send an SMS message directly to someone's phone, you're not only reaching them in a place where they're likely to read your message immediately, but you're also speaking with them directly. 
When you combine personalization with reliable data about their interests and shopping habits, you can create truly meaningful experiences for your customers.
You can send targeted text messages based on customer data such as preferences, past purchases, and demographics. 
Targeting your messages from the beginning increases the chances of people responding to your campaigns. It also ensures that your recipients receive content that caters to their needs and interests. This catering can boost sales and improve customer loyalty in the long run.
SMS marketing from ContactConsumers.com helps businesses to build customer loyalty because it gives companies a chance to share information with their existing customers on time-sensitive offers, upcoming sales, or other valuable information related to the business.
By the same token, it can also help companies acquire new customers by providing prospects with information that they need and thus increasing their chances of converting into leads or sales.
Customers can respond to your message within seconds and tell you what they think about your products or services immediately after receiving your message. You can then take action on that immediate feedback and improve customer relations.
Businesses can also personalize their messages and ensure that they will not confuse customers with several advertisements at once or display irrelevant ones that viewers may be annoyed with.
Tips for Your Marketing Strategy
A recent study found that SMS messaging is the most effective channel for lead generation. Not only does it generate more leads than email, but it's also cheaper. Despite this, many companies still aren't using SMS marketing to their advantage.
Here are some best practices to help you start using SMS in your marketing strategy today:
Define Your Target Audience
Successful SMS Marketing with ContactConsumers.com starts with a clear understanding of who you're trying to reach and what kind of message they want to receive from you. If you don't know who you're targeting, how can you expect a text message to be relevant?
Don't assume that every text message will be an automatic success. Test out different versions of your messages, including different times of day and different days of the week. 
Make sure to keep track of how your audience responds to each message using the Contact Consumers Consumer Retention Platform so that you can continually improve your strategy.
Ideally, your target audience will already be familiar with your brand. If not, consider reaching out to those who already have an influence on them. Influencers have access to large audiences and can even help with content creation on social media.
SMS Marketing is a cost-effective way for businesses to stay connected with their target audiences and increase brand awareness. Additionally, ContactConsumers.com helps businesses increase sales, boost customer engagement rates, and improve customer loyalty. 
These are all things that every business seeks to accomplish to increase revenues and profits over time.