Every time we go online, we are bombarded with clickable links and buttons. These are found on landing pages and in blog posts, emails, and even social media posts. 
Despite the presence of all of these clickable elements, most of us only click on a fraction of the ones we encounter. The rest we ignore. Sometimes, we barely notice them.
From a consumer standpoint, that's probably a good thing. However, this creates a real challenge for marketers who need to know how to get people to click to achieve their business goals.
To overcome this challenge, marketers must have a clear understanding of customer psychology. This is key to knowing why we click and improving click-through rates over time.
Psychology and the Call to Action
Customer psychology is something that can be applied to many different aspects of marketing as well as other business areas. However, for marketers, the ultimate goal is usually to get prospects to click on the call to action (CTA). That is going to be the focus of this article.
What Is a CTA, and Why Is the CTR So Important?
A call to action is the part of any piece of online marketing content that motivates people to move to the next step in the conversion funnel. It generally consists of a clickable link or button with some surrounding text that is written to encourage the reader to click.
The click-through rate (CTR) is the metric that is used to track the number of people who do click through compared to the total number of visitors to a page. For example, if 1000 people visit a landing page, and 100 of these visitors click the CTA button, the click-through rate is 10%.
A high CTR means that more prospects and customers are engaging in actions like these:
Subscribing to your marketing emails

Completing lead capture forms

Scheduling sales appointments

Downloading free trials

Accessing gated content

Purchasing your products

Giving you referrals

For lower-funnel prospects, consuming additional content
Of course, for any of these things to happen, you have to master how to get people to click.
The most tested and retested element of almost any marketing page is the CTA. This is the case because the very same product or offer can achieve varying click-through rates when the call to action is changed. When you understand the psychology behind the choice to click or not, you can create calls to action that get better results.
One of the more effective ways to get prospects to click is to ensure your CTA is visually compelling. It should be highly visible and draw attention. A high-performing CTA may contain one or more of the following elements:
A button placed in a prominent place

A link with strong anchor text

A scannable QR code

A banner that can't be missed
Additionally, CTA design should also appeal to instincts and thought processes that influence why we click. People are motivated by curiosity, anticipation, rewards, knowledge, and more.
Call to Action Design Elements That Increase Clicks
What is it about a CTA button that gets people to click through? It helps to break a CTA into these elements:
CTA copy and button copy

Location of the CTA

Color scheme

Shape

Size
Below are some of the most important considerations for each of these buttons.
Button copy or microcopy is the text within the link or button itself. This text is most effective if it is simple and clearly states what is going to happen. Effective button copy also uses action words like "Learn," "Save," or "Discover."
The text immediately surrounding your CTA button is also part of your call to action. This text can also influence people to click or not. That's why successful marketers often include social proof beneath their CTA buttons. 
Social proof is some evidence that your product is effective, your customers are satisfied, or your organization is trustworthy. A quote from a customer testimonial is social proof. Other examples of social proof include client satisfaction statistics and a high-ranking score from a trusted review site.
While you only need a couple of lines of copy for a call to action, quality does matter. Make sure that every CTA is compelling and convincing.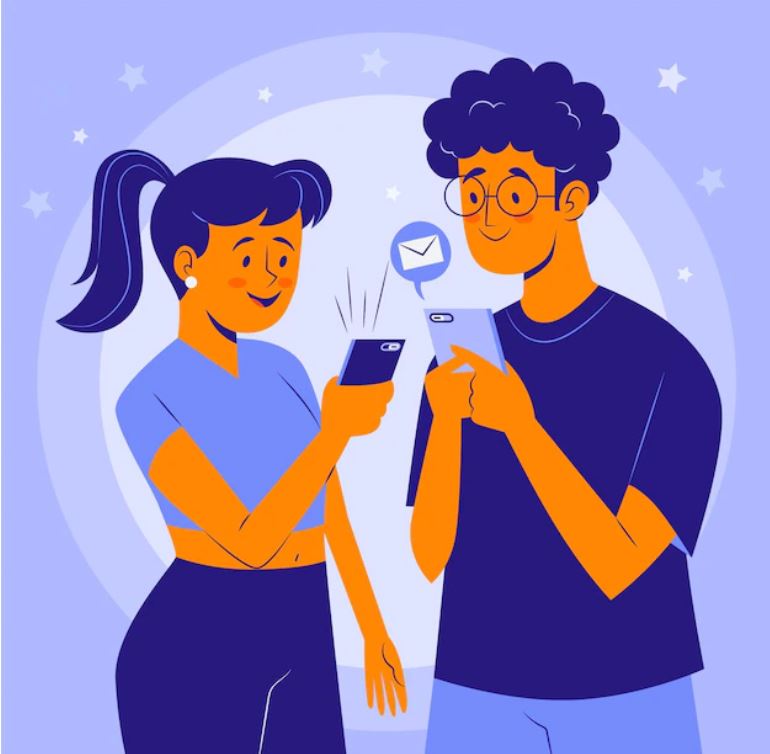 Where you place your call to action determines how easily people will see it and how likely they are to click it. To understand where you should put your call to action, it helps to know how most people scan the information they see on a web page.
If the page contains longer, more complex content that requires scrolling, most people follow an F pattern. For simpler content without scrolling, Z patterns are common. Most landing pages will be scanned in a Z. 
Now, imagine drawing an imaginary Z on your landing page — or an F on a content-heavy page. If your CTA is located along the lines of that shape, your users will be more likely to notice and act on it. 
Color and shape are both visual elements that can impact how people feel and react. The human mind responds differently to various shapes and colors, and this influences mood. All of this happens without the person ever realizing it.
Check out this list of colors and the feelings they tend to evoke:
Green:

Calm, nature, and growth

White:

Simplicity and cleanliness

Yellow:

Joy, positivity, and comfort

Purple:

Creativity, wealth, and luxury

Red:

Confidence, intensity, and power

Black:

Sophistication and professionalism

Blue:

Trustworthiness and stability

Orange:

Energy and friendship
Don't forget about shapes. These can also influence how your target audience feels and whether they will click.
For example, squares and rectangles create a sense of security, boundaries, and discipline. They can also symbolize courage. 
A triangle can create a sense of urgency, generate excitement, or act as a warning. When you use abstract or uncommon shapes, people often see that as having a hidden meaning or a sign of uniqueness. A circle or oval may come across as a bit mysterious.
Before you delve into the psychology of shape and color to learn how to get people to click, there are a couple of things to keep in mind. 
First, reactions to shapes and colors are largely influenced by experience and culture. That's important to remember when you consider your target audience. 
For example, an audience of writers might be drawn to a CTA button in a nontraditional shape, but someone looking for IT security services might find it off-putting and respond better to a blue square.
As you might expect, a larger button does stand out. People notice it and are more likely to click. Many web designers have performed countless tests relating to CTA button size. Here are some best practices to keep in mind.
The button size on mobile should be at least 44 x 44 pixels. A button size of 1200 x 200 pixels works well on web pages. Finally, a size of 600 x 200 pixels works best in emails and blog content.
More Psychology Behind Why We Click
It's helpful for you to learn some basic facts about human psychology. This can prove useful in creating CTAs that motivate your target audience to click.
The first element is simply the existence of a call to action in the first place. When people visit your landing page, past experiences have led them to expect there will be a call to action presented to them.
The best way to capitalize on this is to format and write your landing page content to naturally lead the reader to the CTA.
Several factors drive these customer expectations. The first is inference. Experience and memory make the reader look for CTA. Selection filters out what isn't important as the customer focuses on sensory input. The brain then takes these two processes together and signals the customer to be ready to respond to a call to action.
Curiosity is also an important psychological factor. People click because they want to know what is waiting for at the next step. This is known as "discovery." The intrinsic reward of discovering something new is a big motivator, especially when someone has already invested time in reading your landing page.
You can build on the elements of discovery and curiosity simply by creating a call to action that truly does feel like a reward. You might offer a free trial, a downloadable bit of content, an assessment offered at no charge, or a discount code. 
Combine this reward with a teaser that clues them in on the gift they are about to receive. For example, "Motivate your sales team today with tips from our free guide!" or "Take part in an exclusive discussion group of industry experts."
Now, you know what makes people click and how to create powerful calls to action. Contact Consumers can help you apply that knowledge with engaging digital marketing campaigns that deliver your content and CTAs to the perfect audience.