For months, predictions of an economic downturn have dominated the news cycles. Reports of thousands of layoffs at tech companies, including Google, PayPal, and Microsoft, have left many workers wondering who will be next.
Rising inflation and interest rates pack their own punch. Consumers lament high food costs, while companies worry about finding affordable financing.  
Organizations that are susceptible to recessions, such as restaurants and retail stores, typically look closely at their income statements to determine where they can cut expenses. But even companies that aren't in the direct line of fire during a recession can benefit from better cost control during an economic downturn.
Cost Control Efforts During a Recession
There are several reasons why companies strive to save money during a recession. The most obvious reason for eliminating expenses is decreased revenue.
During a downturn, many businesses see their sales decline. They then reduce their costs to minimize the impact on their net income.
Other companies worry about cash flow. Those without a substantial bank account balance will wonder how they'll support their operations if customers don't pay on time. They'll cut expenses to reduce their regular outflow until economic conditions improve.
It typically becomes harder for organizations to borrow money during a recession. Banks introduce stricter loan restrictions, and they'll increase their interest rates. Thus, companies are wary of taking on additional debt to help them through tough times. 
Similarly, investors tend to hold on to their money during a recession. They may be less willing to put their cash into companies that don't already have a proven track record of delivering results in favor of other investment opportunities.
Marketing Typically Takes a Hit During Economic Downturns
One of the first areas companies cut is their marketing spend.
Marketing is typically one of the more flexible lines on the income statement. Companies can easily adjust their monthly spending on paid ads, commercials, and other marketing tactics.
Most organizations don't have long-term contracts for their marketing activities. Rather, they buy ad space for one-time commercials or paid advertising campaigns. Once the campaign ends, they don't need to worry about an ongoing contract. 
However, slashing your marketing spend during a recession is ill-advised, according to Harvard Business Review (HBR). 
 Instead of making significant cuts to their advertising budget during leaner periods, companies should seek to understand their clients' behavior and adjust their marketing strategies accordingly. 
HBR defines customers into four specific subgroups to describe behaviors during a recession.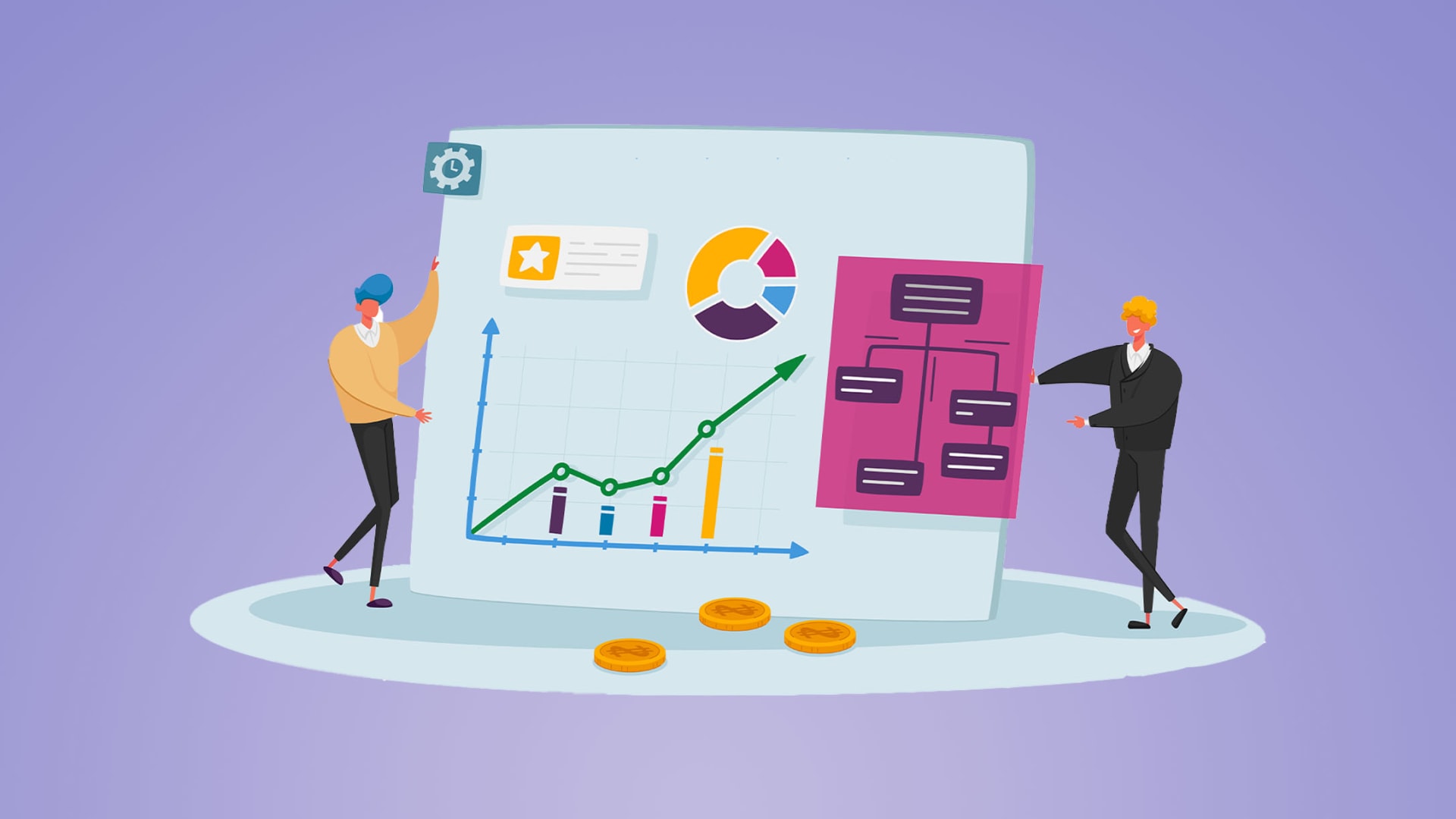 Slam-On-The-Brakes
A slam-on-the-brakes consumer is incredibly fearful during a recession. People in this category frequently worry about catastrophic consequences if they lose their job through a layoff. They probably don't have much savings to rely on, so they'll cut their expenses across the board.
Pained-But-Patient
The recession doesn't drastically impact a pained-but-patient consumer, but they nonetheless cut costs to mitigate risks. They're probably not in immediate danger of losing their source of income. However, since they can't predict the future, they try to increase their savings and reduce their reliance on costly items.
Comfortably Well-Off
The comfortably well-off consumer doesn't worry about the recession. Their spending levels remain similar to those before the economic downturn, though they may be more selective in what they choose to purchase.
People in this category are at the higher end of earners in the U.S. or may have significant savings to rely on if worse comes to worst.
Live-for-Today
The live-for-today consumer doesn't change their spending habits during a recession except to put off significant purchases like homes or automobiles. Individuals who fit in this category are typically young and may not have much expertise when it comes to personal finance.
How to Adjust Your Business Marketing Strategies for Consumers
You'll want to start your marketing strategy planning by identifying the category your clients fall into in reaction to an economic downturn. Once you've done that, you'll further segment your marketing activities to address their purchasing behavior, demographics, and other critical factors. 

Marketing for the Fearful Slam-on-the-Brakes Customer
Companies whose audience consists primarily of customers with little savings must adapt their marketing strategies appropriately. 
Consider a local restaurant that offers cheap meals. It serves breakfast, lunch, and dinner, and none of its meals costs over $10. It's well-known for its takeaway coffees, which typically run less than $2 each.
Most customers who visit the restaurant have little savings to rely on during a recession. When news of the economic downturn hits, the restaurant owner sees a steep drop in sales.
Since the restaurant's clients consist mainly of slam-on-the-brakes customers, stepping up its paid advertising campaigns won't be advantageous. Instead, it should reduce its advertising spend and concentrate on retaining its existing customers.
The restaurant could consider email and SMS marketing strategies that notify clients of special deals, such as 50% off their next lunch order. It could also introduce a loyalty program that rewards clients with free food after they spend a certain amount of money.
Advertising to the Pained-But-Patient Consumer
Organizations whose clients fit into the pained-but-patient consumer group are wise to tailor their marketing efforts according to the price point of the products they offer. 
Let's look at a hypothetical example.
Zap Electronics is a store that sells consumer electronic goods, including TVs, laptops, PCs, smartphones, and similar items. It offers products at prices that attract budget-minded and luxury-oriented consumers. 
The majority of Zap Electronics' clientele falls into the middle class. They're willing to pay more for high-quality electronics but will hold back if they feel the pinch on their finances.
The store decides to change its paid ad strategy to target consumers looking for lower-priced electronic goods. While it still carries high-end goods, its ads target consumers looking for bargain options, such as laptops under $600 and TVs under $400. 
The company also focuses more on email and SMS marketing in its advertising methods. It personalizes its emails depending on its client's consumer profiles. Individuals with higher incomes and a history of purchasing expensive items receive content that promotes their luxury electronics.
At the same time, it provides segmented emails and SMS messages to reach customers in lower income brackets. The marketing materials it sends focus on lower-end electronics with the functionality to meet basic needs.
Occasionally, Zap Electronics sends promotional discounts to all its subscribers for 20% off their next purchase. It also holds flash sales for excess inventory items.
Adapting Marketing Strategies for Comfortably Well-Off Customers
Comfortably well-off customers aren't as responsive to economic downturns. They're less likely to make significant adjustments to their purchasing habits, although they may be more choosy. 
Let's look at an example of a store with customers who fit into this category. 
Luxury Goods for You sells high-end purses and clothing to consumers. Most of the company's clients earn more than $200,000 annually and hold white-collar jobs as doctors, lawyers, or business owners. Only some of them will likely feel a significant impact from the recession.
The company decides to restructure its advertising to focus more on email and SMS marketing. While it reduces its spending on television commercials and paid ads, it continues to invest in them. However, it adjusts the target audience for its ads to focus on high earners in recession-proof industries, including the legal and medical services.
Marketing to the Live-for-Today Consumer
Most clients who fit into the live-for-today segment either don't understand a recession's impact or don't have pressing financial responsibilities like children or a mortgage. They're generally early in their careers and are receptive to online advertising, primarily through social media.
Let's consider an example of a company whose clientele broadly fits into the live-for-today category.
Flash Fashion is an e-commerce store that sells low-cost clothing modeled after current runway trends to fashion-forward young adults between the ages of 15 and 35. Social media is its go-to for advertising, and it regularly collaborates with influencers to showcase its merchandise.
Aside from paid ads on social media, Flash Fashion also has an extensive email and SMS subscriber list. Through its email and SMS marketing initiatives, it holds regular flash sales and shares content related to the latest fashion crazes.
Since most of the company's customer base fits into the live-for-today segment, it's unlikely to see a steep drop in sales from the economic downturn. As such, it should continue working with influencers and running paid ads through social media, especially since that's where most of its revenue comes from.
That said, the company's owners should keep a close eye on its sales. If revenue drops, they may want to roll back their paid advertising and concentrate on retaining and renewing their existing customers through email and SMS messaging.
Other Business Marketing Strategies to Consider
Adapting your marketing strategy planning to your customer base is critical during an economic downturn. 
However, you'll still want to include low-cost techniques that maximize your marketing budget. One of the best ways is through email and SMS marketing.
Your email and SMS marketing list includes existing or potential customers interested in your merchandise or services. They've willingly given you their contact information and told you to send them information about your company through notifications of new products, upcoming promotions, or simply informative content.
You should make the most of your subscriber list since advertising to them is cheap. Here are a few ways to do so.
Build Your Brand
Take the opportunity a subscriber list provides to build your brand's authority.
Regularly give them content that supplements their interests and needs but isn't overly salesy. That way, when customers see a communication from you, they don't automatically assume it's an advertisement. They'll look forward to your content since it's educational and informative.
Seek Out Reviews
One of the best ways to establish your company is through customer reviews. Clients advocating for you tend to attract new customers who may be on the fence about purchasing.
Use email and SMS to encourage customers to leave reviews. The review can appear on your website or other platforms like Google, Yelp, Trust Pilot, or Amazon. The more positive feedback you garner, the more likely clients will appear of their own volition.
Don't Ignore Social Media
Continue building your email and SMS subscriber list through your social media accounts and website. Posting content on social media is completely free (unless you're running paid ads), and if you have a solid following, you'll see traction from your posts.
Try to build your social media following by using it to promote your products and services and offer the occasional discount. You should also use social media to produce content that entertains your audience and enhances your credibility in your market sector.
Email and SMS Marketing Are Keys to Your Marketing Strategy Planning During a Downturn
While other advertising techniques come at a cost, both email and SMS marketing are relatively inexpensive methods you can use to retain your customers. You'd be wise to use them to your company's benefit, especially during an economic downturn.
Are you seeking a platform to manage your email and SMS subscriber lists? Learn more about Contact Consumers' comprehensive software.