As a marketer or business owner, it's imperative that you understand the behavioral factors that encourage a consumer to make a purchase.
Understanding consumer purchase behavior will allow you to create campaigns that seamlessly push clients through the sales funnel. You'll see a greater ROI for your advertising spend and enhance your revenue. 
However, many marketers fail to understand the logic behind their customers' buying decisions. Instead of creating a comprehensive campaign to tap into their psychology, they look at what their competitors are doing or rely on past successes.
Facilitating a campaign that doesn't consider your customer's buying psychology or behaviors won't bring you the results you're looking for. You might make a few sales, but you won't see the kind of revenue a carefully crafted, persuasive campaign can bring. 
With that in mind, here are some factors that drive consumer behavior and the principles marketers can use to influence their decision-making. We've also included a few real-world examples you can draw from to shape future marketing campaigns.
Factors Influencing Consumer Behavior
Consumer behavior consists of a person's actions due to specific environmental and personal factors.
 Every person has a different psychological makeup that they unconsciously express when making a buying decision. They'll internally work through their mental process before deciding whether to purchase. 
The four factors influencing consumer behavior are psychological, social, personal, and financial.

Psychological 
The psychological element comprises motivation, perception, learning, and attitudes or beliefs.
Motivation refers to a person's perception that they need the product. Basic needs like food, shelter, and clothing will typically come first. Other products that fill less pressing needs will have a lower motivational factor.
Perception refers to how the consumer perceives the product can help them achieve some goal. The person will create a mental picture of the item and how it can be of use to them.
Advertising can significantly impact a customer's perception. For example, if an individual sees a television commercial for a sports car, they may imagine themselves in the vehicle, speeding along the coastal highways with the top down. 
Learning refers to the process a consumer undertakes once they buy a product. Consumers must learn how to use complicated products. Over time, they'll know whether the product helps them or not. 
A consumer's attitudes and beliefs will shape their feelings about a product. For instance, if they follow a vegetarian lifestyle, they're unlikely to order a steak at a restaurant. Sometimes, marketers will try to shift a consumer's beliefs to encourage better reception of their products.
Social
Social factors can influence a consumer's buying behavior. Most consumers look to others they admire or believe in when making a buying decision. If they see that the influential people in their lives dislike a product or don't own it themselves, they're less likely to buy the item.
A person's role in society can also influence their buying behavior. For example, a wealthy and famous celebrity will probably have much different purchasing habits than someone who lives paycheck to paycheck.
Personal
A person's demographics will impact their purchasing decisions as well. Factors like age, occupation, and lifestyle all influence consumer behavior.
A person's age dictates whether they'll have a use for a product or not. For instance, an eight-year-old won't need a new car since they can't drive. Similarly, 90-year-old women are unlikely to play football, so they'll probably flip past an ad for football gear.
Lifestyle and occupation also affect consumer buying decisions. For example, a small business owner will likely need office equipment, while a family with young children will likely require a babysitter.
Financial
Finally, a person's economic status will significantly affect their purchasing decision. Factors like income, credit, and savings combine to determine whether a consumer buys a product. 
Someone with no savings and little access to consumer credit is unlikely to purchase luxury clothing from Louis Vuitton. By contrast, someone with significant savings and a high disposable income will be more likely to buy a large house on an estate. 
Cialdini's Six Principles of Persuasion
There are certain factors that a marketer can't change, like a consumer's income or age. They also can't alter a person's basic needs, such as food and shelter. However, marketers can use other elements to influence a customer's behavior. 
Robert Cialdini, Ph.D., a marketing strategist who spent decades researching persuasion and consumer purchase behavior, created a list of six principles that lead to better conversions and "yes" behavior from consumers.
He summarized these principles in his book, "Influence: The Psychology of Persuasion." They are as follows: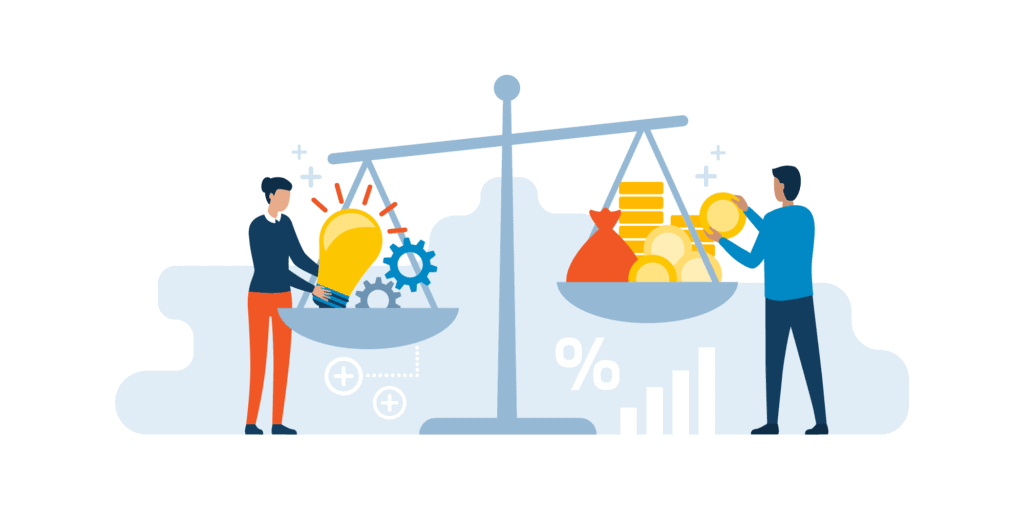 Reciprocity
Reciprocity refers to a person's belief that they "owe" someone who treats them kindly and fairly the same treatment. For example, if a friend gives you a ride to work, you may feel the urge to repay them with a favor or gift, like buying them a coffee.
Marketers can use the reciprocity principle to their advantage in numerous ways.
Consider the example of a restaurant. They want to encourage diners to leave nice tips for the waitstaff, so every bill comes with a coupon for 10% off their next meal. Similarly, the restaurant might have a policy of free meals for children under 10 or offer unlimited refills on coffee, sodas, and small appetizers like tortilla chips or bread.
Commitment
Cialdini's commitment principle refers to a person's willingness for others to perceive them as reliable. When a person makes an explicit commitment, they want to follow through with their words and actions.
Someone who follows through with their commitments, such as work and personal relationships, will have a reputation as a solid person others can count on. 
Marketers can encourage people to stick with their company by instilling brand loyalty in their customers. For instance, millions of people purchase Starbucks coffee as part of their daily routine. They choose Starbucks because they love the brand, which the company promotes through its handcrafted coffees and rewards programs.
Social Proof
One significant predictor of consumer behavior is social behavior. Consumers are more likely to buy products when their peers own them or when they see someone who they admire enjoy them. This is what is meant by the old saying about "keeping up with the Joneses."
Teenagers and young adults are particularly susceptible to social proof.
When they see their friends wearing clothes from a specific brand, they'll probably want similar items from the same company. Looking back on prior decades of clothing trends, you'll remember that Juicy Couture was popular during the 2000s, while the 1990s were a time of Jnco jeans and Starter jackets. 
In today's marketing world, companies benefit by working with social media influencers with large followings on platforms like Instagram and TikTok. They'll pay the influencer to showcase their merchandise, which can significantly boost brand awareness and revenue.
Authority
There's a reason why there's so much content on the internet. Every company seeks to establish credibility within its industry. Companies with high authority and credibility are more likely to attract customers than new companies without any market sector history. 
One of the best ways to establish dominance is by publishing articles, helpful guides, educational content, and videos. Another way for companies to quickly establish authority is through customer reviews.
Organizations can encourage clients to leave reviews on websites like Google, TrustPilot, and the Better Business Bureau (BBB). Anyone comparing the company to its competitors will see the reviews, improving its authority and credibility. 
Likeability
Companies and organizations should strive to be likable within their communities. People are more likely to form a bond with an organization that has a positive image and benefits others than one that doesn't. 
Marketers can improve their brand's reputation for likeability by forming genuine customer connections. Each advertisement they produce should be engaging and personable and promote feelings of comfort with their customers.
For instance, Burger King's long-running "Have It Your Way" campaign seeks to meet consumers' need for personalizing their orders. Instead of charging for extra pickles or tomatoes, the organization allows clients to customize their burgers free of charge, establishing an element of likeability in their marketing. 
Scarcity
Scarcity is another component companies should consider in their marketing campaigns. Consumer behavior suggests that people are more likely to take quick action when they believe there are limited quantities of an item or when a sale will end soon.
Consider the Black Friday events that many retailers hold. During Black Friday, it's common for stores to mark down the prices of certain goods significantly while limiting the quantities of those items. For example, Best Buy may knock $500 off the price of a new laptop but only make five laptops available at each store.
Scarcity encourages people to make quick buying decisions, as they know they'll lose a great deal if they wait too long.
Incorporating Consumer Purchase Behavior and the Principles of Persuasion into Your SMS Marketing Strategies
You'll need to consider your target audience carefully to run a persuasive marketing campaign that results in more sales. You must look past their basic demographics to understand what makes them tick, then use that knowledge to encourage their behavior.  
Here are a few ideas to get you started.
Offer Support After a Sale
After a consumer makes a purchase, they're usually excited about what they ordered — they're probably not seeking to buy something else immediately. Rather than sending them an immediate offer for a special discount, try fostering the relationship. 
Provide them with an FAQ guide about their new product and an easy way to contact you if they have questions. The customer will feel like you value their relationship and aren't trying too hard to make another sale.
Tap into Scarcity with a Special Discount
Flash sales rank highly in SMS marketing strategies. Do you have excess product inventory you need to get rid of? Consider offering a steep discount on the item and limiting the sale to a specific period, such as 24 hours. You should also indicate that you have limited supplies.
People who see a fantastic deal are more likely to make the purchase. If it's a high-end product like a laptop or TV, you might consider offering "buy now, pay later" financing to reach people who don't have enough cash in the bank to pay for it outright. 
Thank a New Subscriber with a Free Gift
Did someone sign up for your email newsletter or SMS texts? Reward them with a gift to inspire further loyalty. For instance, if you own a beauty supply store, you might give your new subscriber a how-to guide for the perfect skin care routine. 
Your gift doesn't have to be expensive. It just needs to provide your client with something they value or can use that intertwines with your company's purpose.
Consumer Purchase Behavior Is an Essential Part of Marketing
When creating an effective marketing campaign, you must consider consumer behavior. People make purchases based on varying factors. As such, you'll want to consider how each element applies to your company's products and services. 
Contact Consumers offers a convenient, all-in-one platform for your email and SMS marketing strategies. Learn how we can help you increase your customer retention and engagement today.