For a business to be prosperous and long-lasting, the successful attraction and retention of customers are critical. No matter the industry the company operates in, it likely stays in touch with clients through some form of email or SMS marketing. 
Customers who agree to accept messages from a business have a reason to do so. They may want to obtain exclusive content and information from the company or receive notifications when a promotion is available. Other clients may want to be kept up-to-date about upcoming events or new products and services.
Whatever their reasons for signing up for your email and SMS advertising, these subscribers generally go through several phases throughout their subscription. Initially, they're interested in the communications they receive, but later, that interest wanes, and they quit to open emails or texts from the same business. 
Once a customer stops feeling engaged in your company's texts, you'll need to pursue a reactivation campaign. Subscriber reactivation involves grabbing customers' interests and getting them excited about your business. 
Let's walk through the subscriber lifecycle and how the reactivation of subscribers works.
The Lifecycle of a Subscriber
When a customer signs up to receive emails or texts from your company, they usually want to keep up with your company's communications. They believe your organization's notifications will add some form of value to their lives. 
Most people who sign up for emails and texts from an organization decide whether your communications are relevant within the first few messages. If they enjoy receiving your messages, they'll continue to open them, but their interest will dwindle if they find them poorly satisfying.
A customer typically goes through four stages in the subscriber lifecycle, which include:
Active User
Active users typically consist of new subscribers or top fans of your company. They'll open almost every communication you send and are most likely to take specific actions regarding your services, such as purchasing a product or service or visiting your blog regularly.
Mature User
A mature user has been a subscriber to your emails and SMS notifications long enough to recognize your communication pattern. They'll open content they know will benefit them, like sales notifications. If you regularly send informative content, they'll review the subject line and decide whether the topic rouses their curiosity. 
Mature users won't open every communication you send, but they'll remain devoted customers to your organization.
Sleeping Subscriber
A sleeping subscriber is someone who has lost interest in your company. Their email address is still valid, and they still receive your communications, but they don't open them. You can develop a reactivation campaign to bring them back, as sleeping subscribers are ripe for such rejuvenation, but if your efforts fail, they're no longer faithful customers.
Dead Subscriber
A dead subscriber is one whose email address is no longer valid. Your emails are undelivered, and you can no longer reach the client through other communication methods. You should remove dead subscribers from your contacts to keep your subscriber list accurate.
Causes of Sleeping and Dead Subscribers
You may question why your client stopped opening your emails, or their email address is no longer active. There are several potential reasons.
Your Emails Don't Align with Their Expectations
You can't promise a customer one thing and provide them with something completely different. For instance, if a customer orders a pair of shoes from you, and you send them a frying pan instead, you haven't met their expectations.
The same applies to emails and text messages. You must be completely clear about what your organization uses these forms of advertising for. If you tell your customer you'll send them regular discounts for products but instead, use your messages as stages for political beliefs, you fail to align with subscriber expectations.
Your Customer Has Different Interests Now
It's natural for an individual's interests to change over time. It's quite the anomaly for the things people enjoy to remain completely stagnant. 
Think back to your interests as a teenager. You may have liked certain television shows, worn specific types of clothing, or had a hobby of playing video games.
Those interests have probably evolved. You likely haven't seen the TV show you once watched faithfully in years. You may be following newer fashion trends nowadays, but you've changed out of the styles you relished in as a teen. And you might have a family or other responsibilities that take up most of your free time.
When people's interests change, it doesn't automatically mean they no longer value your business. They have different needs that your organization no longer aligns with.
Your Client Gave You Their "Black Hole" Email Address
Marketers constantly push to retain customers and entice them to buy into their services, and customers are fully aware of that. Just as marketing is evolving, so too is the customer's understanding of common marketing practices. 
People who don't like to receive promotional emails or don't appreciate regular advertising communications sometimes set up a "black hole" email address that they provide to entities or people they have no interest in hearing from. 
These black hole email addresses are seldom ever checked on, which essentially means your email is being shot into the void.
The User Changed Their Email Address
Sometimes, people change their email addresses. They may have been the victim of identity theft or received one too many spam emails. In other cases, they gave you a work email to contact them with promotions but have since changed jobs, meaning the address is no longer valid.
If a subscriber of yours has changed their email address, there isn't much you can do. You will likely have to wait until they resubscribe (if they resubscribe) unless you can retain them via SMS messaging.
Reactivation of Subscribers: A Definition
If you have multiple sleeping subscribers, you'll want to pursue a strategy to revitalize their interest in your business. Typically, a reactivation campaign involves a series of emails designed to (re)attract attention.
Ideally, your emails will reignite their curiosity, moving them from sleeping subscriber status to either active or mature users. 
Organizations should handle subscriber reactivation very carefully, as if their efforts fail, they'll lose customers. A successful reactivation campaign will help a business regain the interests of a preexisting client, which is usually cheaper than attracting new ones.
Why You Need to Reactivate Subscribers
Why is it essential to reactivate subscribers? There are several reasons, which include the following:
Preserve Your Reputation on Mail Servers
All mail servers, including Google, Yahoo, Hotmail, and others, regularly monitor email open rates. If they see that recipients are not opening your emails, they may mark you as a spam user. 
Organizations marked as spam may have the quality of their website deteriorate. They won't appear as highly in Google search rankings, and servers may block their attempts to send advertising emails.
Increase Your Revenues
At the heart of any business is the need to earn money. Money sustains your organization, supporting its business operations and allowing it to expand.
A reactivation campaign can entice sleeping subscribers to spend money on your products or services when they otherwise would ignore you. When you renew their interest, you're enhancing the length of their customer lifecycle.
Save Money on Advertising and Marketing
It's no secret that advertising and marketing can present significant expenses for an organization. Attracting new customers is an ongoing process, and companies must stay on top of new methods and strategies.
When you reattract customers, you effectively reduce your advertising spending. You've already caught their attention once, so chances are you can do it again if you use the right approach.
Email marketing platforms often charge organizations by their contacts and the number of communications they send. You'll save on marketing expenditures if you clean up your subscriber base and remove any sleeping or dead subscribers who don't respond to your reactivation campaign efforts.
Reactivation of Subscribers: Top Strategies to Use
There are several key strategies to consider when launching a reactivation campaign.
1. Offer to Manage Your Subscriber's Subscription
Organizations that send frequent emails risk overwhelming their customers. If you send so many emails that your clients can't keep track, offering them ways to manage their subscriptions can help.
This strategy will give your clients options regarding the type of content they'll receive and how often you'll communicate with them.
Consider an organization that regularly sends updates on blog posts, product launches, and sales promotions. The company can allow clients to select which blog topics they're interested in and whether they want to receive discounts. They can also limit how frequently they'll receive these emails. 
Allowing your customers to set the frequency at which they receive your emails improves the quality of your relationship with them. They know you're not out to spam them with overly frequent communication, and they can decide which types of information they want to receive from you.
2. Directly Ask The Customer Why They Aren't Responding to Your Communications
Sometimes, asking consumers why they don't respond to your messages is helpful. They have the opportunity to identify the reasons why they're no longer interested in your organization, and your business can learn from their comments.
Customers who truthfully elaborate on the reasons for their lack of interest are the most helpful. If their reasons involve something you can fix, like a large influx of emails or communications that don't reflect their interests, you can offer to manage their subscription.
If a customer is no longer interested in your product or services for reasons you can't help, it's best to remove them from your subscriber list. For instance, someone who signed up to receive updates from your home improvement business likely has no reason to read emails from you if they no longer live in your service area.
3. Offer a Gift or a Discount
Sometimes, offering your customers a gift or a special coupon can reactivate their attraction to your organization. Gifts and discounts are popular with all types of businesses, including those that operate primarily in e-commerce and those with physical storefronts.
If subscribers respond to your offer, they'll move into the active or mature user categories. If they don't, you may try to send one more offer before removing them from your contact list.
When to Reactivate Your Subscribers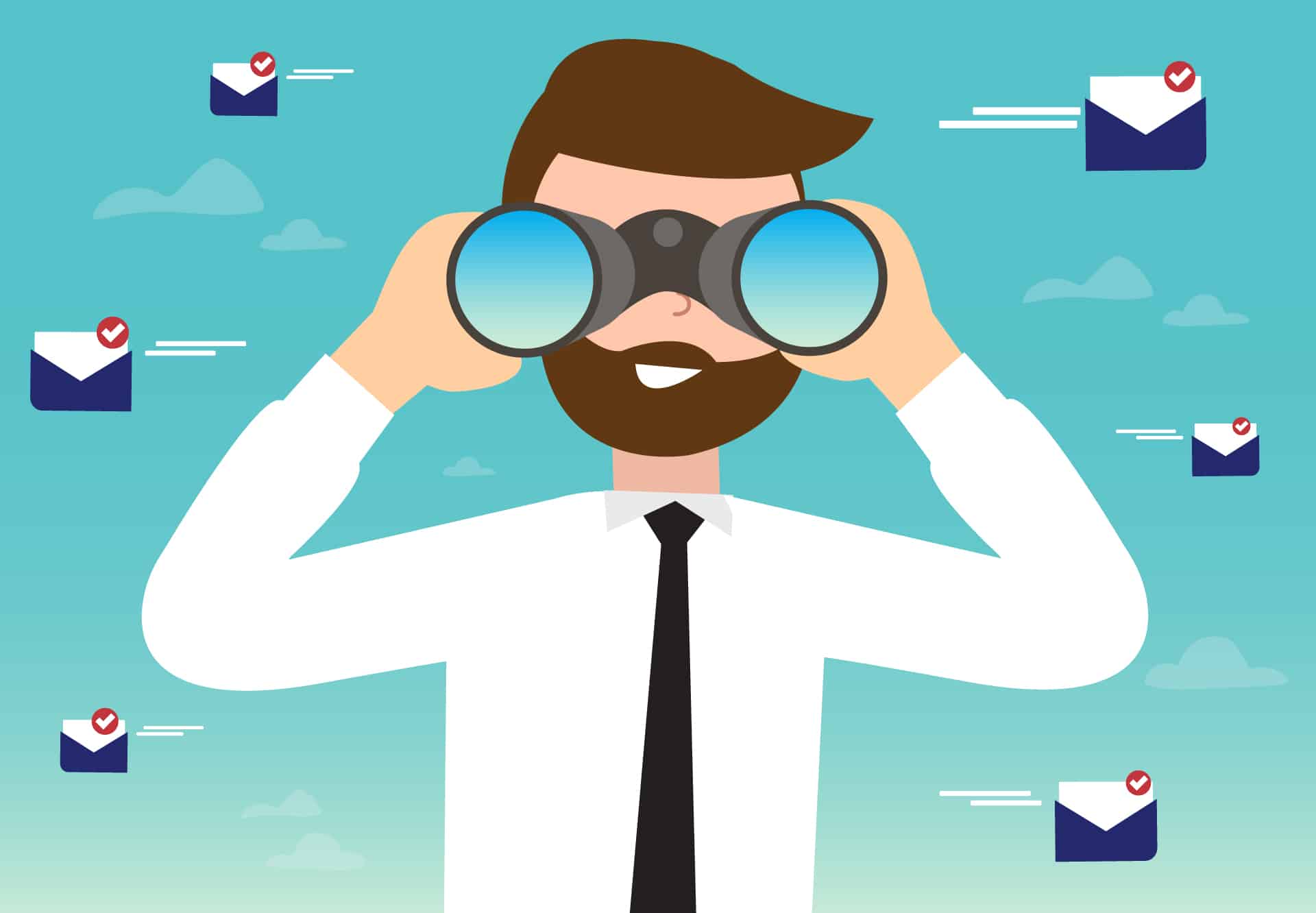 Every company has different definitions for determining when a subscriber is sleeping. For instance, a pool supply company in the northern U.S. may expect fewer readers during colder months. A seller of children's clothing may consider the subscriber sleeping when their kids no longer fit into toddler sizes.
Companies should also consider the frequency of their communications when deciding whether a subscriber reactivation campaign is necessary. An organization that sends daily emails may feel like its clients are sleeping if they don't open communications for a month. However, an organization that sends only monthly emails may wait six months or longer before they declare the consumer sleeping.
It's best to look to reactivate subscribers once they meet a specific metric. If you wait too long, you risk losing the customer entirely. 
You should also concentrate on individual consumer metrics. If you're looking at your subscriber base as a whole for sleeping subscribers, you risk losing a sizable portion of your email list, even if you start reactivation efforts.
Subscriber Maintenance Is a Critical Part of Retaining Customers
Keeping track of your subscriber metrics, including open rates, clicks, and sales, is essential for ensuring your organization retains subscribers and keeps them in an active or mature status.
If you need help analyzing your email engagement, Contact Consumers can help. We offer an all-in-one solution for organizations seeking to communicate with customers through email and SMS. Visit our website to learn more about our effective solutions.