A significant part of any successful business practice is effective marketing. Companies, including yours, most likely, use various advertising and marketing strategies, including email, paid ads, social media, and content creation, to help improve awareness among target audiences and better connect with pre-existing clients. 
Currently, one of the best ways to connect with customers is through SMS marketing. Research has found that nearly 98% of people read the text messages they receive. What is perhaps even more impressive is a report by Digital Marketing Magazine, which found that 75% of consumers actually enjoy receiving texts from businesses.
With that being said, whether you're new to SMS marketing or are simply looking for a few ideas to enhance your current strategies, here are a few techniques that can help you increase customer engagement and loyalty via text messages.
1. Make Sure Clients Opt In to Receive SMS Messages
Your SMS subscriber list should consist only of people who voluntarily sign up to receive such messages. You can obtain their consent through various means, whether from your website, purchase confirmations, or social media. You might ask visitors to your online storefront, for instance, to sign up for your email and SMS messaging list and provide them with an incentive to do so, such as the promise of future discounts.
However, if you pursue unethical means to generate your subscriber base, such as purchasing consumer contact information from third-party vendors, you risk degrading your brand's reputation. You'll also see less client engagement, as the people who receive your messages won't know who you are. Sticking with tried-and-true and legitimate methods for building your SMS list is how you'll achieve favorable results.
For example, suppose that you run a restaurant and want to expand your reach with SMS marketing. While you could purchase contact information from a third-party vendor, it's better to use ethical methods to grow your list, like including opt-in forms on your online reservation page or checkout form. This way, you ensure that your list only contains interested customers who have given consent for you to message them.
2. Use Segmentation to Target Your Customers
Every business works to attract a wide selection of clients, but no customer is exactly the same, especially in terms of why they may be searching for a particular product. Nevertheless, they may share similar traits, like income level or age. 
You can develop stronger relationships with consumers by interacting with them according to these demographics as well as their purchasing behaviors. To start the customer segmentation process, divide your clients into different categories that reflect the specific characteristics that are common among your clients. 
Once you organize your clientele according to their traits, you can target your SMS messages to reach certain subscribers and customize your messages to fit their needs. 
For example, suppose that you operate an online beauty store with a vast array of products. You probably wouldn't want to market every product in your store to every customer; after all, people have different skin concerns, hairstyles, and fashion choices. So the smart approach is to tailor your messaging by segmenting your customers based on their purchasing behaviors. This way, you can offer personalized product recommendations, exclusive discounts, or beauty tips specific to a subset of your customers, enhancing customer engagement and building stronger relationships.  
3. Provide Discounts Only Available to SMS Subscribers
Your SMS messages should be distinct from your other advertising methods and offer unique benefits that your clients won't find through other channels, like email or social media. 
When your SMS list provides a significant advantage to your other communication methods, you'll see higher levels of engagement. People will want to sign up for your list because they know they'll benefit. Otherwise, there's no point in signing up for the list at all, as your would-be subscribers will find the same information and perks through less intrusive means.
For example, suppose that you own a spa and wellness center. You could send unique offers to your SMS list, such as last-minute appointment openings, special package deals, or personalized recommendations based on their preferences and purchase history. This way, you provide added value and encourage customers to stay engaged with your brand.
4. Use Your SMS List for Real-Time Order Updates
One of the easiest ways to obtain a client's consent for SMS messages is when they make a purchase with you. You can encourage customers to provide their cell phone numbers to receive real-time notifications of their product's delivery status, ensuring that they know where their purchase is in your queue and when it will arrive.
Offering these order updates shows that you're a legitimate seller that is concerned about your customers' experiences and that you won't simply take their money and handle things behind the scenes. 
You'll stay with your customers through every stage of the purchase until they receive their order, which means you'll also see a decline in customer support issues. There's no reason to contact you if clients know you're already taking care of them.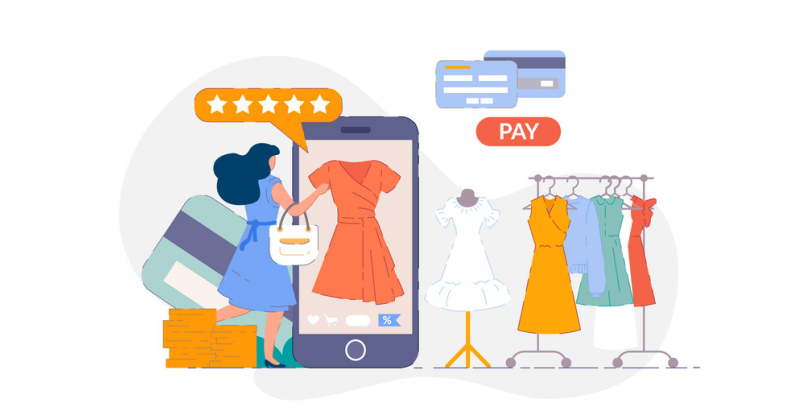 For example, suppose that you own an online clothing store. During checkout, you can include an opt-in form for customers to receive real-time updates on their orders, including order confirmation and shipment tracking. This convenience increases the chances of customers providing their consent, and it enhances the shopping experience.
5. Offer Reminders and Event Notifications
Service providers that engage with clients through appointments or reservations, like doctors, realtors, hotels, and restaurants, should use SMS messages for scheduling reminders. 
These ensure clients won't forget about appointments they've scheduled, meaning you'll see fewer no-shows, make better use of your time, and potentially increase your sales revenue. Clients who can't make their appointment can use links in your texts to reschedule if needed.
Companies holding major public events should also make use of SMS messages to notify those who intend to partake. For instance, a university might send messages to inform students of an upcoming career workshop. Similarly, a realtor might notify subscribers of an upcoming open house.
6. Ask for Client Feedback
Gathering client feedback is a major part of ensuring your customers receive stellar service whenever they purchase from you. You can use their opinions to improve your product offerings or correct any friction they may have experienced during the buying process.
SMS messages are an easy way to solicit feedback from your clients. Simply send a text with a link to your survey, and see how they respond. It's best to keep your survey short, as most people are often busy and won't have much time to answer your questions. 
Nevertheless, providing clients the option to leave feedback shows them that you value the customer experience and want to guarantee that they feel good about purchasing from you. 
Doing so is also an excellent means of gleaning some helpful insights you can use to improve your products or services. If clients provide positive feedback, ask them to leave a lengthier review. Positive customer testimonials can influence future sales, especially if you're a business that is just starting out.
7. Promote Helpful Content Among Subscribers
Not every text message you send needs to be transaction-related. Perhaps you recently wrote a great blog and think clients will enjoy reading it. Feel free to share it through your SMS messages, along with a link to your website.
Sharing content is a helpful practice for businesses in nearly any niche. A financial planner might share a how-to guide for managing a 401(k) account, for instance. A hotel might provide tips on worthwhile experiences in their city, and a bakery might share its recipe for chocolate eclairs.
Content doesn't need to just be written, either: it can come in other formats, such as videos or podcasts. Regardless of the medium, just make sure that your content is valuable to your recipients.
8. Get Interactive with Games and Contests
Including games and contests in your SMS campaigns can increase your open rate and inspire excitement among your clients, so incorporate them among your other communication techniques for the best results.
Sharing a quiz to test your client's knowledge, just as an example, is an excellent way to encourage engagement with your brand, and you can tailor it to fit your business niche. A beauty brand, for instance, might share a quiz about skin care ingredients and include a link to some of their top-selling products at the end.
Other companies find that contests lead to increased SMS engagement. You might host a giveaway for one of your top products and reward all participants with a special coupon they can use on future purchases.
9. Integrate SMS into Your Loyalty Program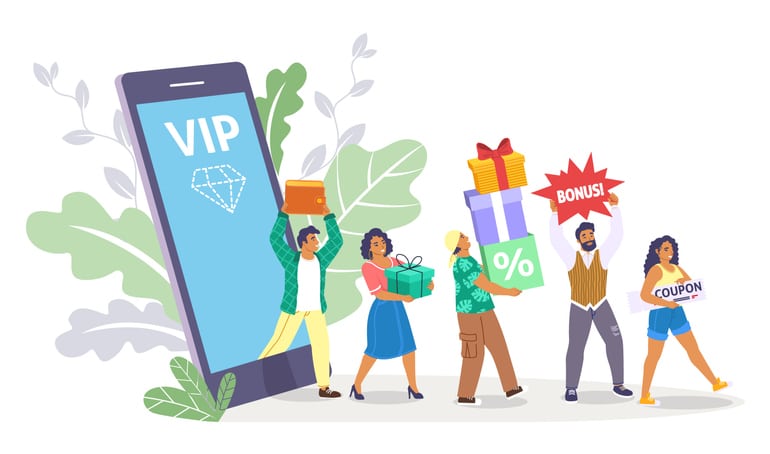 Many companies use loyalty programs to develop stronger client relationships and encourage repeat purchases. Through these programs, you can provide your clients with rewards they can use toward future purchases. 
You can use SMS messages to update your clients on their current loyalty point balance. Some organizations offer gifts once a client earns a specific number of loyalty points, so you might want to send an automatic message when a client is just a few points away from earning a discount. If your brand's loyalty points expire, you can notify clients to take action before they lose out on rewards.
For example, suppose that you run a coffee shop and have a loyalty program that allows for a free coffee after the customer accumulates a certain number of points. You can send SMS messages after every purchase, informing the customer that they just acquired another 100 points. When they hit the magic number, you can send a congratulatory message and tell them they're eligible for a free drink. This encourages customers to keep purchasing and reach reward thresholds.
10. Offer Customer Service and Support
Your SMS messages don't have to be one-directional; you can also use them as a way to communicate directly with clients as you would via a phone call. 
Clients will appreciate having alternative channels to contact you, as many dislike calling businesses due to having to sit on hold for long periods before reaching an agent. When you offer texting as a customer service option, your clients can text you on their own time, and you can respond when you see their message. 
For example, suppose that you own a customer support center for a software company. Instead of making people call in with their trouble tickets, you can provide them with the convenience of SMS support. Your team can then field and resolve these tickets quickly, enhancing the support experience and allowing customers to communicate on their own terms.
Have Fun with Your SMS Campaigns
Customers who are able to see that you enjoy communicating via SMS are more likely to interact with your texts. Ensure you change up your messaging every so often and use compelling CTAs to encourage clients to engage.
Remember, however, that SMS marketing often comes with a learning curve, so you should regularly monitor the performance of your SMS messages. Over time, you'll likely notice that clients engage with particular messages more than others and learn which texts deliver the most value. That insight can then be put to use in future campaigns.
If you are in need of some inspiration for your SMS marketing campaigns, look no further than the Contact Consumers SMS marketing platform, which contains hundreds of messaging templates you can use to interact with customers. Learn more about our SMS solutions today!