According to Statista, e-commerce sales contribute over $6 trillion to the global economy, and over 20% of retail sales are made online. However, e-commerce stores have a lot of competition, so marketing is critical.
E-commerce store owners often use multiple methods to advertise and differentiate their products, such as paid ads, social media, email marketing, and text messaging. Advertising helps to get the word out about products and encourages consumer sales. It also has the potential to turn a small trickle of revenue into an ocean.
However, e-commerce store owners must carefully evaluate the benefits of advertising their products against the risks, particularly when using text messaging to interact with customers. Here are a few SMS messaging hazards to be aware of.
1. Regulatory Compliance Is a Must
The United States and the European Union have strict text messaging regulations. E-commerce store owners must be aware of and adhere to these rules. 
In the U.S., the Telephone Consumer Protection Act (TCPA) sets the rules for text messaging. While initially established to protect consumers from unwanted telemarketing phone calls, it now extends to text messages. Under the law, businesses must receive express written consent from a consumer before texting them.
In the European Union, the General Data Protection Regulation (GDPR) governs SMS marketing. Under the GDPR, e-commerce store owners must obtain express consent to text a consumer. However, they are also required to have a legitimate reason for sending a message.
Non-compliance with the TCPA and GDPR can result in fines and legal penalties, so you must familiarize yourself with both laws to ensure you don't land your store in legal hot water.
2. Get Consent from Customers Before Sending Text Messages
It is not just good practice to obtain consent from customers before sending them text messages; failing to do so breaks the TCPA and GDPR rules. It's also unethical and can degrade your store's reputation — especially if you engage in black hat techniques like buying consumer phone numbers from third-party vendors.
While you may want to get your products in front of as many people as possible, resist the urge to do so through unwanted text messages. Instead, focus on growing your SMS subscriber list naturally.  
Ask customers to sign up for your SMS messages through your website, emails, and social media accounts. And give them a reason to do so — like occasional discounts and early access to your newest items.
Over time, you'll see your subscriber base grow. What's more, you'll be able to do that without resorting to methods that can damage your brand and lead to consumer complaints.
3. Ensure You Include Options to Opt Out and Unsubscribe in All Your Text Messages
Sometimes, consumers will sign up to receive your text messages but later decide they don't want them. You should provide an easy way for subscribers to opt out of your list in every message you send. That way, your clients remain in control of who can send them SMS messages. 
Your opt-out options should be easy to understand. A simple statement such as "Reply STOP to unsubscribe from XYZ Store's SMS messages" is enough. This ensures that anyone who receives a text message from you and decides they no longer want to receive your notifications will be able to unsubscribe.
Make sure that you honor any such unsubscribe requests immediately. Ideally, your text messaging platform will automatically remove customers who unsubscribe from your list. That way, you don't need to handle the process manually.
4. Securely Protect Your Customer's Data and Respect Their Privacy
When customers sign up for your SMS text messaging list, they trust you with one of their most private pieces of information: their phone number. Obtaining your customer's phone number allows you to communicate directly with them, unlike other advertising methods like paid ads or social media posts.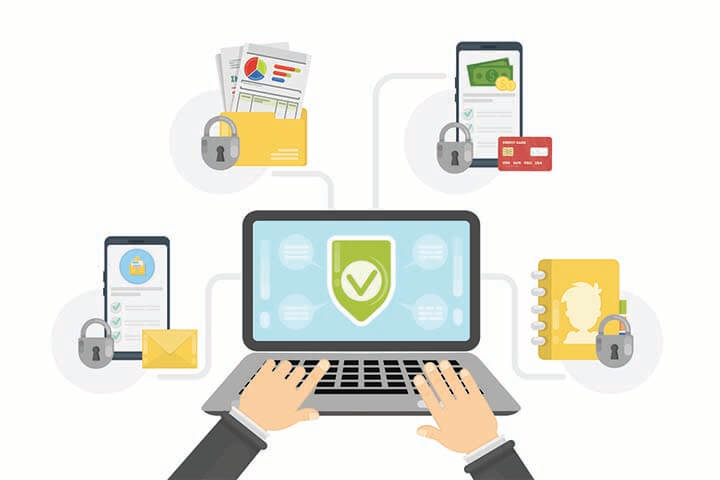 However, customers expect you to protect their personal data. That means you'll need to store it safely in a secure database at minimal risk of data hacks. Using a dedicated SMS text messaging platform like Contact Consumers is an excellent way to safeguard your client's details.
You should avoid saving your SMS subscriber list in areas susceptible to data breaches, like Excel spreadsheets or paper files. Remember, if the wrong people get hold of your list, your customers' personal information may end up all over the internet, which could be catastrophic for your e-commerce store.
Misuse and improper storage of critical client information can result in legal fines and penalties, an outcome no e-commerce store wants to deal with. It can also cause irreparable damage to your brand's reputation.
5. Potential for Deliverability and Compatibility Issues
While smartphones are quite prevalent today, some consumers continue to use antiquated flip phones or other devices incompatible with multimedia text messages. If you frequently send text messages that contain multiple graphics or links to products you sell, people using specific devices may be unable to read them.
Sometimes, telecommunications carriers experience technical issues that delay text messages. For instance, if a carrier's server goes down or there's a major storm in your customer's area, your subscriber may not receive the message you send. 
You should monitor the delivery rates of all your text messages. If you notice that certain subscribers have low delivery rates, removing them from your list is best. Poor deliverability and compatibility can degrade the quality of your subscriber list. 
Carriers who see your text messages frequently going undelivered will take notice, and they may mark your messages as spam. Once a carrier decides you're a spammer, none of your customers will receive your notifications. This can ruin your SMS marketing campaigns.
6. Sending Customers Too Many SMS Messages
Once you have a sufficient number of SMS subscribers, sending frequent messages to encourage sales can be tempting. However, you'll want to balance your marketing efforts via SMS messages carefully. Your clients have other things to do besides visit your website and order products. Every time you send them a text, it interrupts their day.
Instead of sending your subscribers a message every time you introduce a new product, only contact them when it's critical to do so. For instance, sending an SMS message about your annual flash sale is helpful. However, if you hold flash sales every day, your clients probably won't appreciate daily SMS texts.
If your e-commerce store has considerable variety, you can segment your subscribers according to their buying behaviors and preferences. Segmenting your list allows you to vary your communications across types of clients. That ensures you're not texting the same people every day. Instead, you'll interact with different customers each week.
7. Failing to Send Concise Messages
Whenever you send an SMS message, it should be short and to the point. Some carriers limit the length of text messages, and some devices can't receive text messages over a specific character limit. 
To ensure you get the most out of each message you send, ask yourself these questions:
Can I communicate the purpose of my text in two sentences or less?

Will the recipient understand my message?

Does my text include a compelling CTA?
If you can't answer yes to all three queries, consider using a different medium for your communication, like email or social media. You can also try rephrasing your message to better fit carrier and device limitations.
For example, a short text message like "25% discount on all laptops today! Visit XYZ Store to purchase now!" is straightforward. Your recipients will understand the purpose of your text, and they'll visit your store to learn more.
However, if your text message contains a product description for every discounted laptop, it will overwhelm your subscribers.
8. Overlooking Costs of SMS Lists
Accumulating an extensive list of SMS subscribers can be great for your business. If you manage it well, you will be able to increase e-commerce sales tremendously and improve brand awareness. 
However, sending SMS messages are not free. You will incur some costs, like platform fees for managing your SMS communications. You'll also pay money for every message you send.
Like any marketing technique, it's essential to consider your ROI for text messages. Not every e-commerce store will find success through SMS messaging. Other advertising strategies may be more effective, like running paid ads or generating traffic to your website through SEO.
Companies with a dedicated customer base are most likely to be successful with SMS messaging. If your clients genuinely appreciate what you offer, they're more likely to pay attention to every text you send.
Newer e-commerce stores may want to explore other advertising techniques, like email marketing, before they embark on SMS messaging. That way, they have time to grow their fledgling company and establish a solid following. Once they amass a strong customer base, they can try out SMS messages to increase their revenue.
SMS Messaging Carries Risks, but It Can Pay Off
Establishing an SMS subscriber list for your e-commerce business is a great way to interact with customers. It can help you increase revenue and brand awareness. However, SMS messaging isn't appropriate for everyone. Ensure you fully understand the risks of text messaging before incorporating it into your marketing plan.
Are you an e-commerce store owner looking for a comprehensive email and SMS marketing platform? Contact Consumers can help. Check out our solutions for e-commerce companies today.