The evolution of email and SMS marketing over the past 30 years has been stunning. 
The first use of online advertising was in the early 1990s, when companies used banner ads to attract clicks. Fast forward to the 2000s, when keywords to attract attention in organic searches grew popular. 
Search engines like Google then implemented pay-per-click campaigns to allow companies to occupy space at the top of the search results. 
However, as online marketing evolved and companies learned more about customers' buying and searching habits, they've adapted email and SMS marketing methods that align better with the customer journey. This awareness of buyer habits coincided with the introduction of smartphones, specifically Apple's iPhone, in 2007. 
Today, more online searches occur on smartphones than on PCs. In fact, according to Techjury, nearly 61% of all web traffic comes from mobile devices, such as tablets and smartphones. As such, marketers must constantly adjust their advertising strategies to better reflect mobile device usage. 
The best way to properly incorporate email and SMS marketing is by understanding the intent of a customer's search, which is referred to as the customer journey.
What Is the Customer Journey?
The customer journey is the series of steps a consumer takes before purchasing a product or service from a company. There are different customer journey phases, and not every business will see consumers exhibit the same behaviors. 
Marketing managers must understand how clients interact with their brand before establishing a marketing funnel, which they'll use in their email and SMS advertising strategies. There are five primary stages that customers typically go through.
Awareness
Awareness occurs when a customer first notices a company. For example, a customer may click on a link to the company after discovering it through an online search or view an influencer's video that mentions the brand. Awareness doesn't always occur online; it can also happen when a consumer drives past a physical storefront. 
Acquisition
Once someone purchases a product or service from a company, they become a customer. Companies should encourage customers to sign up for SMS text marketing or promotional email lists during the acquisition stage. That way, the company can remain in contact with the consumer and encourage further purchases.
Onboarding 
Onboarding customers involves welcoming them to the company through emails or SMS texts. You'll thank the customer for signing up for notifications and use the opportunity to promote other items they may need. Onboarding messages should outline what to expect from future communications.
Engagement
Measure the customer's response as you continue communicating through emails and SMS. Customers who regularly open your messages and interact with them are fully engaged. When a client's engagement level drops, they stop responding. Marketers must maintain engagement rates and use unique strategies to reattract these clients.
Advocacy
Customers who love your brand will promote it to their friends, family, and colleagues. They'll leave positive reviews for your company on Google, Trustpilot, and Yelp. Clients who advocate for you are your superfans, and they are incredibly valuable over the long run.
How Do Email and SMS Text Marketing Intertwine to Promote the Customer Journey?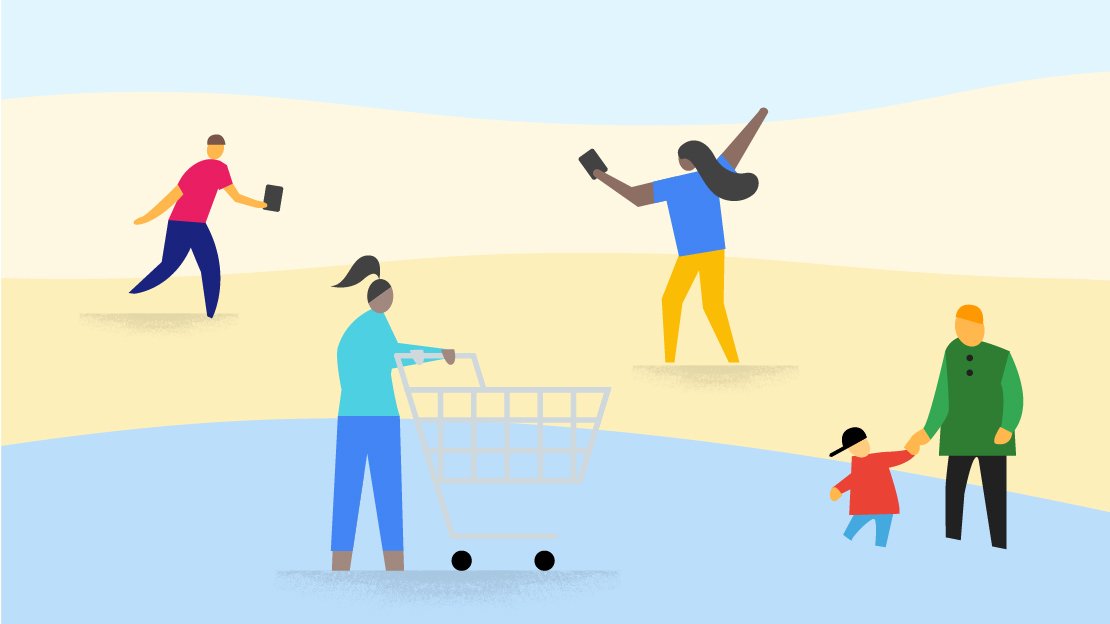 Both email and SMS text marketing are essential to marketers, but they provide different benefits.
Email marketing messages are helpful for companies that want to maintain connections with their customers over the long term. Marketers use email to promote new products or services, provide informative content, and confirm recent purchases. Emails are best when there is no urgency to reach the consumer; instead, customers can choose to read the email when they have time.
SMS text marketing is appropriate for companies needing to reach a customer immediately. For instance, an SMS marketer may notify a client of a one-day flash sale or a special discount on a specific product. Companies can also use SMS texts to confirm or reschedule appointments.
When used together, email and SMS text marketing are a potent combination. An experienced marketer will use both strategies to aid in the customer journey, with the goal of making a consumer a long-term customer and advocate for the company.
To fully leverage the power of email and SMS marketing, it's essential to understand the actions a customer takes before they complete a purchase. In 2015, Google coined the term "micro-moments" to define the specific ways buyers use search functions on their mobile devices in the quest for information.
What are micro-moments, and how can marketers take advantage of them? 
Micro-moments are additional steps in the customer journey that marketers must understand to tailor their advertising efforts. Essentially, every action a consumer takes using their mobile device fits into one of four categories: Know, Go, Do, or Buy. 
Knowledgeable email and SMS marketers can use this information to develop effective campaigns involving these four categories.
Let's break down each of the four types of micro-moments:
Consumers who seek information with their smartphones are having Know micro-moments. Online Know micro-moments involve searching for something a consumer wants to know, such as the locations of nearby restaurants or current movie times. 
During this stage, most consumers aren't ready to make a final decision on their purchases. They're exploring their options, and their search might not result in a buying decision.
During the Go stage, customers are more specific in their searches. They will look for a specific store or other business to find out more information, such as the availability of a product they want. They might also check the location's opening hours or initiate the next stage of a purchase by scheduling an appointment. 
The main difference between the Know and Go phases is the user's intent. Go micro-moments online might be made by customers who are already in their car on their way to the business. In contrast, a Know micro-moment can occur during a casual search when the consumer is at work or sipping their coffee with breakfast.
In a Do micro-moment, the consumer is looking for an activity they haven't previously tried. They might visit a new city and want to see museums or famous buildings. However, other situations can lead to Do micro-moments. Online, the consumer might search for a car dealership to purchase a new vehicle or look for a real estate agent to help them find a new house.
A Buy micro-moment occurs when a consumer is ready to purchase something. They're actively searching for the product they need and might buy it in person or online. 
Typically, consumers see a list of products at the top of the search results for their specific keywords. They can also come across products or services by visiting a company's website. 
Sometimes, Buy micro-moments are challenging to distinguish from Know micro-moments. Consumers may want to purchase a product quickly, but they will do some research first, such as comparing products from different companies or checking out customer reviews. 
The main difference between the two stages is time. A Know micro-moment might occur over hours, days, or weeks. However, a Buy micro-moment occurs over a much shorter window.
Now that you understand the answer to the question, "What are micro-moments?" take a look at how SMS marketers can use them to their benefit.
Incorporating Micro-Moments Online into Your SMS Text Messaging Strategy
As SMS is a relatively new marketing channel, it's not always clear how businesses can effectively use it to reach consumers in the various stages of the consumer journey or when they're experiencing a micro-moment. 
We have a few tips that SMS marketers can use to better connect with clients during the customer journey and through micro-moments.
Make Use of Geofencing Capabilities
Mobile devices contain location-tracking features that businesses can benefit from. If a customer opts into SMS marketing texts from you, you can gain access to their location. This access can greatly benefit companies with physical locations.
For example, consider a sandwich shop that has a loyalty program. One of its regular customers signs up for the loyalty program and begins to receive SMS texts. The company sets up an automated SMS text containing a 25% discount when the customer is within half a mile of the shop. 
Marketers should set these messages to generate only once per week or month so that clients who live or work close to the restaurant don't receive an overwhelming number of texts.
Automate Your Website for a Customer's Location
Any company with a physical storefront should optimize its site for a customer's current location, especially if it operates multiple stores. That way, mobile users will see the closest store to them during visits to the company's website, which makes it much easier for customers on the move. 
For instance, consider a pharmacy with dozens of locations in one city. The website administrator could optimize the site to highlight the closest pharmacy to any site visitors. A pop-up that offers driving directions and contact details, such as a phone number and opening hours, might appear.
Customers who opt in to the pharmacy's SMS messages might receive an automated text to schedule their flu shot at the store or check a prescription's pickup status.
Regularly Interact with Consumers Through All Channels
One of the best ways to benefit from micro-moments through SMS marketing is by adopting an omnichannel marketing strategy. This strategy involves tracking consumers' behaviors through all available channels, including email, SMS texts, social media, and online and in-store visits.
With a comprehensive view, marketers are better positioned to determine what information the consumer needs before they take the next step in the customer journey. 
Let's look at a hypothetical example.
Outdoor Explorers is a winter-weather store that specializes in outdoor clothing and equipment. It has a loyalty program, and customers can opt in for email promotions and text messages. One customer, Jane, signs up for the promotions after purchasing a pair of hiking boots.
The store uses Jane's information to communicate with her via email and SMS. It prepares a series of welcome messages and assimilates more information about her buying habits as she browses its online store while logged in to her account. 
The company notices Jane recently looked at parkas. The marketing team initiates a promotional email showing Jane various parkas at different price points. A day later, it sends Jane an SMS for a 25% discount on a parka if she uses it in the next 24 hours.
Jane uses the SMS discount to purchase a new parka at Outdoor Explorers.
This example highlights how a successful marketing strategy can incorporate the various micro-moment stages to promote products and encourage customers to make a purchase. 
Jane went through three different micro-moments: Know, Go, and Buy. During the Know phase, Jane searched the Outdoor Explorers webpage for parkas but didn't buy anything. The Outdoor Explorers marketing team sent an automated email to Jane about parkas she might like, encouraging her to further her search in the Go stage.
The use of an SMS text message solidified Jane's purchase. She returned to the Outdoor Explorers site and bought a parka using the discount that she received via SMS.
SMS Marketers Should Use Micro-Moments in Their Promotional Strategies
SMS marketers can benefit from using micro-moments to capture a consumer in the various stages of a buying journey or during specific critical points of a search. Incorporate these tips into your email and SMS text marketing efforts to encourage repeat business from your customers.
Contact Consumers offers an all-in-one platform for managing email and SMS text message marketing. Contact us today to learn more about our solutions.