As of late 2022, more than 97% of Americans own a mobile phone. You probably expect such a high percentage; take a look around any public area, and you'll spot many people engrossed in their devices. As such, it shouldn't come as a shock that SMS marketing is playing a bigger role in consumer outreach every day.
If that widespread usage isn't enough to convince you that SMS is a lucrative channel, check out these 35+ text marketing statistics.
SMS marketing is any form of marketing that uses texting as a primary tool for engaging with customers and prospects. Texting can be used as part of a larger marketing campaign or as a standalone effort to reach a target audience.
In many ways, SMS can be treated like other channels. After all, marketing is more than promoting and selling products. It also includes building brand awareness, customer education, establishing thought leadership, earning customer loyalty, and more. All of these goals can be accomplished using SMS, just like most other channels.
At the same time, every marketing channel is unique. As such, each one deserves its own approach based on your audience and business goals. SMS requires careful planning and strategy to get the outcomes you want.
Why Brands Should Consider Text Messaging
There are so many ways to reach audiences nowadays, so why add SMS to the mix? To begin with, the statistics below will reveal just how effective SMS marketing can be. It truly can't be matched when it comes to important metrics such as open rates, response, and conversions.
Additionally, texting may be the most frictionless way to reach your audience. Other platforms have more significant roadblocks:
Social media marketing is great, as long as your audience members have accounts on the platforms you choose

Messenger apps require downloads and keeping up with updates

Marketing emails may be swiped away or land in the recipient's spam folder without ever being opened
Meanwhile, your text campaign only requires two things: a text-enabled phone, and an opt-in from your potential subscriber. That's all it takes to unlock a significantly powerful marketing option. Of course, issues may occur, in which case there are some troubleshooting tips you can follow to ensure better text delivery.
Why These Statistics Are Important
The most successful marketing campaigns are built on a foundation of data. This includes SMS marketing outreach. 
It's important to have solid information to create campaigns that get the best results for your brand. When it comes to integrating text into your overall marketing strategy, you should seek answers to the following questions:
How does your target audience want to use SMS?

How does SMS engagement compare to other channels?

What are your competitors doing with SMS marketing?

How are different demographic groups using SMS?

What are some ways that you can use SMS to improve customer experience?
Once you have these answers, use them in conjunction with the statistics below to determine which direction you should take your SMS marketing campaign in.
SMS Usage and Engagement Stats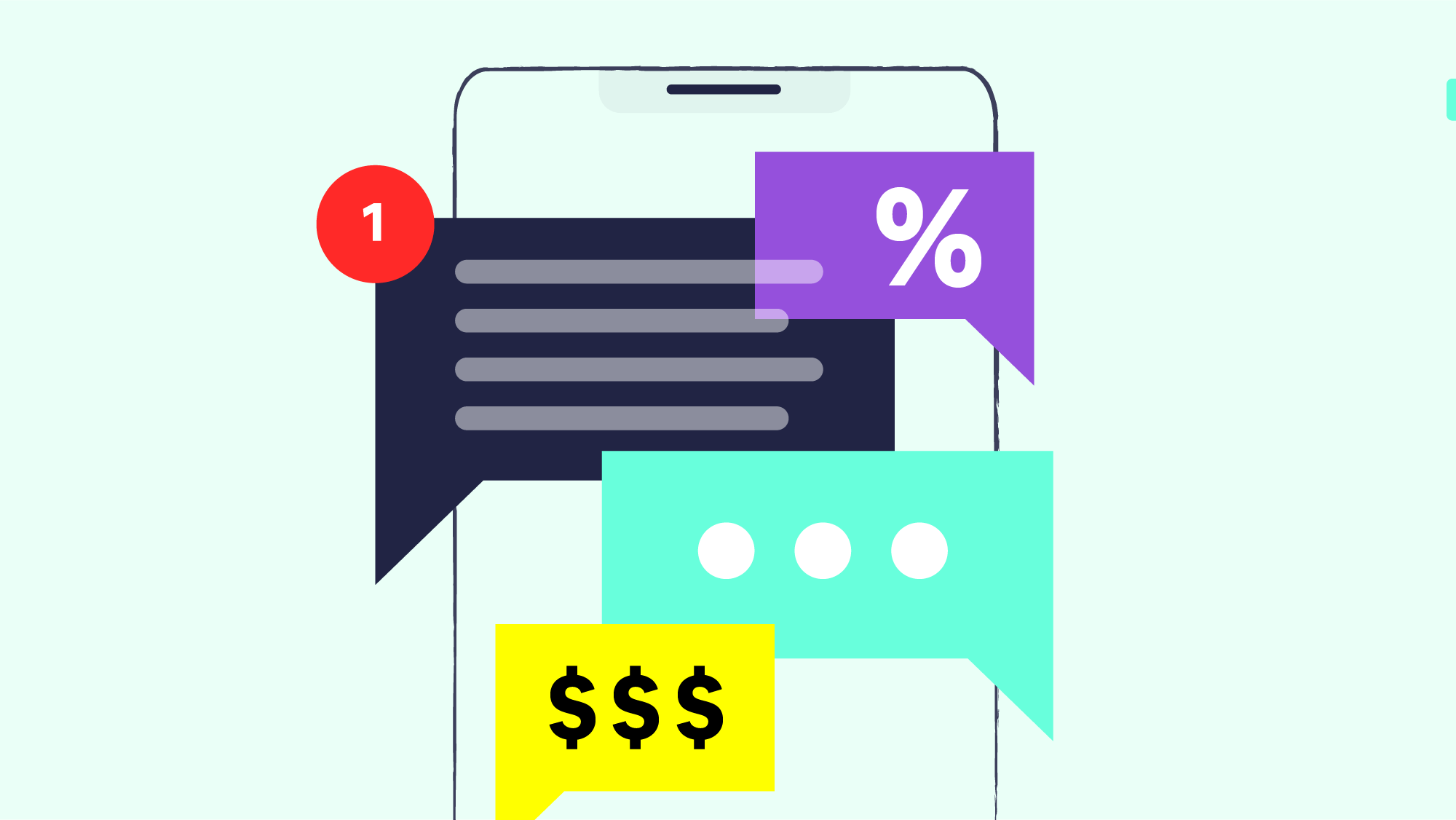 People use text actively, and they engage with messages from brands. While other channels may fluctuate or stall entirely, the use of mobile devices and texting has only increased. These five SMS marketing statistics prove that beyond a doubt.
66% of Americans check their phones an average of 160 times each day
90% of people open text messages and open them quickly
It takes 90 seconds for the average person to respond to a text message
The response rate for SMS is nearly six times that of email
SMS   click-through   rates  beat email  by  more  than  10  times 
Here's a bonus statistic: 60% of people who receive text messages open and respond to them within five minutes.
What Do These SMS Marketing Statistics Prove?
No matter what your goals are for any campaign, your success depends on your audience opening and responding to your messages. When you choose SMS, you are picking a channel with usage and engagement rates that you won't find anywhere else. 
The rapid response rate also indicates that this is an ideal method for reaching audiences with time-sensitive marketing messages.
Text Marketing Statistics: User Preferences
Whether your objective is reaching customers with marketing messages or providing customer support, it's important that you consider your audience's preferences. These text marketing statistics show that SMS is the preferred engagement method for many people.
75%   of   people   are   interested   in   receiving    offers   via   text
74% of text recipients prefer responses from a human
41%   prefer   receiving   news and   updates   via  SMS  over email
Brand texts with offers have higher open rates than those without
45% of recipients would consider taking action after receiving a text
80% of consumers who redeem discounts use mobile to do so
75% of people 44 and younger prefer engaging with brands using SMS
The majority of consumers want two-way texting
Customers trust SMS. However, it is up to brands to continue to earn that trust. They can do that by using text to share valuable content and respecting customers' subscription preferences. This includes providing a way to opt out.
What's the Takeaway from These SMS Marketing Statistics?
It's important to reach customers using methods they prefer. Clearly, SMS marketing tops the list. However, it's also important that brands don't take this preference for granted. Marketing teams must refine their strategies to align customers' needs and expectations. This includes:
Including worthwhile offers in text messages

Using data to ensure messages are relevant and timely

Adding a human touch by personalizing messages

Balancing the use of auto-responders with live agents

Introducing a two-way communication option
By using SMS marketing in a way that is considerate of customer preferences, you'll improve engagement and response rates.
Text Message Marketing Statistics on Business and Competition
How are your competitors using text to reach customers? Are there opportunities for you to create a competitive edge for your brand? Take a look at these text message marketing statistics that show how other businesses are adopting SMS marketing.
SMS is relatively underutilized among businesses — less than 70%!
Adoption has been growing steadily over the past three years
Recently, 73% of businesses indicated plans to increase SMS marketing budgets
Most importantly, research reveals that roughly 55% of businesses are using text messages to communicate with their audience. This includes both outward marketing and customer support. If you're not taking advantage of the opportunity to communicate with your audience via text, you might be falling behind your competition.
How Do You Use These Stats to Create a Competitive Edge?
There's a lot of opportunity to get ahead of your competitors by embracing text marketing. However, it's important to act quickly. You must also be willing to dedicate enough of your marketing budget to make an impact through text-based marketing. If adoption rates continue to increase, you may not be able to use SMS as a competitive differentiator for long.
Which of your customers are using SMS? How are they using texting to engage with brands and one another? Use these statistics to help determine how to segment your SMS target audience.
Businesses that use texting to reach millennials increase engagement by 19%
Globally, there are more people who have cell service than an internet connection
Texting is the preferred form of communication for teens
Baby boomers and millennials spend up to six hours per day on their phones
Older members of Gen-Z are most likely to limit their phone time
Here's another compelling statistic: 95% of millennials send and receive texts each day. This particular demographic group also has a total of $2.5 trillion in annual spending power.
As it turns out, there really isn't an established demographic group that doesn't use texting in some way. However, you can use these stats to create better-targeted campaigns.
SMS Marketing Stats by Industry
How effective will text marketing be for your business? Take a closer look at some of the statistics that highlight audience responsiveness to text based on industry.
Retail and e-commerce have the highest opt-in rates at more than 50%

Real estate

trails the pack at about 5%

Finance and healthcare are 46% and 49%, respectively
More than 25% of consumers will opt-in to receive texts from travel companies
HR and recruiting texts have an opt-in rate of just under 8%
Tech companies have an adoption rate of about 19%
Schools and education-related companies average just over 17% opt-in rates
Hospitality and insurance companies have an opt-in rate of about 12%
The not-for-profit sector has an average opt-in rate of 7%
And if your specific industry isn't related here, you can use the global average of about 11% as a baseline.
How Does Your Industry Perform?
If your industry has high opt-in rates, that's good news. You'll be able to focus on refining your messages and making the best use of technology to keep your audience engaged. 
However, low opt-in rates shouldn't scare you away from integrating texting into your marketing campaigns. If you can motivate more of your audience to subscribe, you will have access to a channel that many of your competitors haven't been able to leverage.
Preferred Uses for SMS Marketing
How can you use SMS in your marketing campaigns? It's important to focus on activities that will earn the best possible outcomes. Here are the most popular uses of text messaging for businesses:
Images and videos that promote products and services

Invitations (shortcodes) to enter contests and giveaways

Automated SMS drip campaigns

Requests for feedback via questions, surveys, and polls

Follow-ups after previous customer contact

Alerts and customer support messages

Event invitations and announcements

Appointment setting and confirmation

Coupons and special offers
Remember that SMS is an ideal marketing channel for enhancing other efforts. Pair it with your email and social media campaigns to increase responsiveness, earn qualified leads, and move prospects through the sales funnel.
Engaging Customers with Preferred SMS Uses
Don't limit what you can do with SMS. There are so many options for reaching customers, promoting your products, and boosting brand awareness. This is especially true when you take advantage of SMS platforms, giving you the opportunity to integrate functionalities such as:
Auto-response

Broadcast messaging 

One-on-one communication

Two-way communication option

Message automation

Multi-media messaging

Audience segmentation and filtering
By adopting modern technology and applying best practices, you will be able to refine and shorten the customer journey.
Building Your Text Marketing Strategy with Contact Consumers
As you can see, SMS marketing has great potential for any brand. And thanks to these statistics, you should now have some great ideas for incorporating text into your marketing campaigns.
Are you ready to take the next step? Contact Consumers is an industry leader in SMS and email marketing. We provide a powerful platform for developing and managing text campaigns and expert consulting services. Let's work together to turn all of this valuable information into a viable strategy for your brand. 
Contact us to discuss next steps.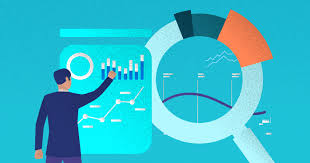 Data Sources: Statista – Small Business Trends – The Wall Street Journal – Globe Newswire – SMSGlobal – SMSComparison