You have content marketing mastered for the most part. When you write social media posts, they get better than average engagement. Your email campaigns have good click-through rates. Even your blog posts are boosting your SEO and earning backlinks.
What about your text marketing campaigns? Those can be deceptively difficult. Even people who are confident about their writing skills often find SMS for marketing to be challenging.
While it is true that SMS marketing for business requires learning some new techniques and SMS marketing best practices, it is worth the effort. SMS has amazing open and conversion rates. 
The issue is that the nature of SMS messaging and delivery is different from that of other content marketing. You have to adjust your approach to SMS for marketing. 
Fortunately, with a little guidance, you can learn to write SMS texts that motivate your customers to answer your call to action. These tips will help you perfect your approach to SMS marketing for business.
What Makes SMS for Marketing Challenging?
SMS is primarily challenging due to the length of the messages you send to your audience. The SMS protocol has a 160-character limit. While you can make messages longer, they may be truncated or split into multiple deliveries. That can be frustrating for recipients. Instead, it's best to learn how to write short, compelling messages.
Deliverability is another challenge. When you send SMS messages, there are no spam filters. As long as the recipient doesn't block your number, they will receive your messages. That's why SMS has such high open rates. 
The downside is that you risk annoying or overwhelming your audience. It's difficult to create consistent engagement without overdoing it.
SMS Marketing Best Practices
Implement some of these best practices to get better results from your SMS campaigns:
Use Your Brand Voice
Your brand personality must be very clear in your text messages. The last thing you want is to send messages that have a flat effect. Remember, texting is a medium people use to chat with friends.
By using your brand voice, you add authenticity to your messages. This approach helps you to maintain the right tone and makes your SMS messages more recognizable to your audience. So if your brand voice is funny and irreverent, stick with that. If it's a bit more serious, don't change things up just because you are using SMS.
Here's something to try: take an example text message and compare it with one of your marketing emails. Do they both read as if they were written for the same company? If not, you should make some adjustments.
Tell Them What to Do
SMS for marketing is only effective if you have a call to action with each message. That's often forgotten because SMS messages are so short.
While adding a CTA to each message is challenging, it can be done. The key is to be brief and direct. Let the recipient know exactly what you want them to do with no extra words or clever phrasing.
For example, "we just released our fall fashion line!" has no call to action. Instead, the sender might use "our fall fashion line is here! Check it out (link)!"
Add a Sense of Urgency
SMS messages are a great tool for sending urgent communications. Most texts are opened quickly. So if you have a time-sensitive message to send, this is the perfect medium. For example, you can use text to let recipients know a special offer is expiring soon.
The important thing is to be very clear. Don't use vague phrases. Imagine that you want to send a message that a product is almost out of stock. Instead of writing "only a few t-shirts left," try "fewer than 50 t-shirts in stock!" 
Avoid Abbreviation Overuse
Since SMS has a 160-character limit, you may be tempted to use more abbreviations than normal. The problem is that this causes your messages to be unclear and unprofessional.
Using one or two well-known, widely used abbreviations is perfectly fine. However, you don't want to send messages that sound as if they were written in early 2000s netspeak. If space is truly an issue, switch from SMS to MMS. With MMS texts, you can send up to 1,600 characters.
Personalize Your Messages
Personalize the SMS messages you send to improve your open and click-through rates. Start by using the recipient's name in your texts. This customization is a very basic step but can help you connect with your reader.
Of course, personalization isn't only about addressing the reader by name. The most important type of personalization is relevance. Rather than sending out mass text messages, try to segment your audience. Then, send out relevant messages based on location, purchase history, interests, or other common factors. 
Tell Them Who You Are
Never assume that the person receiving your SMS message knows who you are. People may receive dozens of texts each day just from people they know. Then there are the marketing texts, some of which may not be welcome. People may not even remember subscribing to your texts. 
Always identify yourself, even if you are sending out an appointment reminder. People will be more receptive and won't assume you're sending them spam.
Create a Conversation
SMS marketing isn't a one-way tool. It's an excellent choice for engaging with customers. Start by creating a shortcode. This code is a five or six-digit number your subscribers can use to send you messages. Shortcodes are great for simple customer support texts, giveaways, and other real-time conversations.
This setup works even better if you can respond in real time. An SMS autoresponder can reply to messages, even if a real person isn't available to answer.
Use Power Words
Power words are words and phrases that evoke emotion and inspire action. Commit to using a couple of these in your text messages, then see how your results improve. Here are just a few examples:
Learn

Inspire 

Grow

Bonus

Free

Exclusive

Secret

Profit

Savings

Win
There are also many others. Do a bit of research to find powerful words that align with your campaign message.
Create a Sense of Curiosity
People want to know what happens next. That's our natural sense of curiosity. Take advantage of that in your SMS marketing copy. When you cause your customer to think, "how does that work?" or "I need to see what they mean," they are more likely to answer your call to action.
If you send an SMS that says, "download our free e-book to earn more money as a freelancer," there's not much there to pique the reader's curiosity. Now, imagine sending an SMS that says, "don't lose money being too nice to your clients! Check out our e-book (link)."
The second message is more likely to trigger that natural desire to see what's next. Prospects will click through to find out exactly what you mean.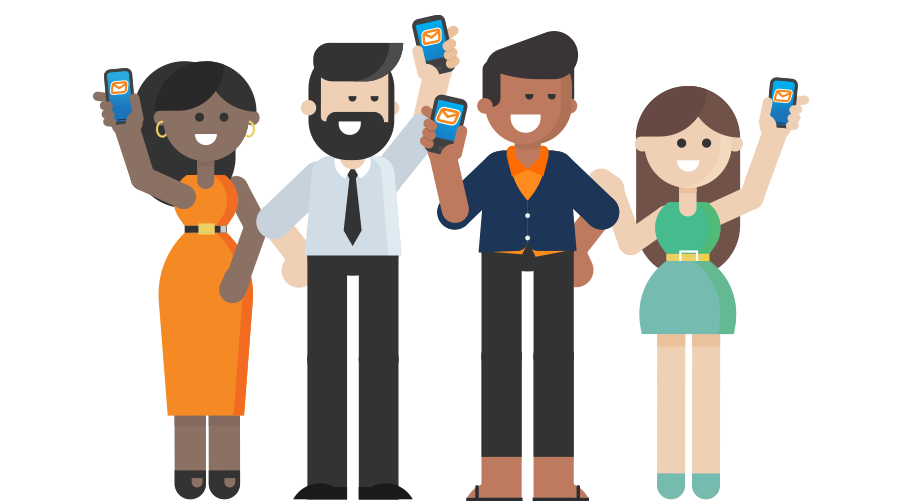 Always Apply These Best Practices in SMS for Marketing
Try the tactics above, but remember that these best practices should form the foundation of your text marketing strategy:
Be Consistent
Yes, you do want to avoid sending so many messages that your subscribers block your number in frustration. On the other hand, if your texts are too sporadic, people will forget about your brand entirely. The messages you send might be dismissed as just more random marketing texts.
Create some sort of consistency by adopting a messaging schedule. For example, you could send a message announcing weekend specials and events on Thursday and a link to your weekly blog post every Monday afternoon.
Be Sensitive to the Timing of Your Texts
Yes, people can and do turn off their notifications if they don't want to be disturbed. Despite this, many people are annoyed when they receive texts late at night. This issue is something that often comes up for businesses that have customers and prospects in different time zones.
Don't risk irritating someone with a midnight text. Instead, find a platform that allows you to schedule texts that arrive with perfect timing. Even better, do a bit of research to find when your texts get the most engagement.
Give Something of Value
When people subscribe to receive your text messages, they are giving you:
Personal contact information

Direct access to their most-used device

An unfiltered way to contact them
That requires a lot of trust and is exceptionally valuable to your lead generation and sales efforts. 
Naturally, subscribers are going to want something in return. If you want to keep your subscriber list growing, you must reciprocate with something valuable. Yes, you should use SMS to send promotional messages. Just remember to balance that with educational, relevant, or entertaining content.
Only Send the Messages They Want
Avoid sending unwanted SMS messages to your subscribers. Be very detailed when you ask clients and prospects to subscribe to your messages. Then, only send them messages they agreed to receive. 
Here's an example: you offer new customers the opportunity to receive helpful tips via text message. Later, you use their subscription information to send them product offers and other messages. That's not going to be very well-received. People may feel misled since you got them to give up their contact information under false pretenses.
Always provide full disclosure when you solicit subscriptions. Tell your audience what you intend to send them. You might even let them select the message types that interest them.
Clean Your SMS List
Avoid wasting time and resources sending texts to invalid numbers. Such erroneous sending will reduce your deliverability score and give you errors to contend with. There are a few solutions to this problem:
Use a text platform with good error handling capabilities

Offer customers an easy way to opt out and change their contact information

Build your lists organically
This approach will keep your lists streamlined and ensure you are only sending texts to valid numbers.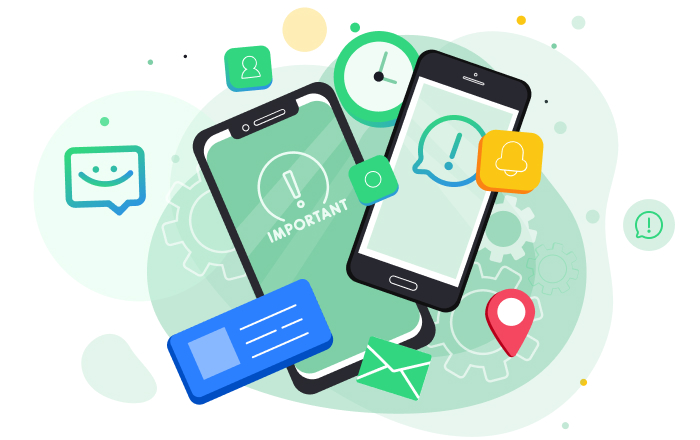 Launch a Successful SMS Campaign with Contact Consumers
SMS gets results. You're reaching out to target customers who are already interested in your brand and products. Additionally, you're using a device that most people have at their fingertips. That makes texting a powerful tool, and the open rates prove it.
All you need is a powerful SMS marketing platform and the support of text marketing pros to get started. Contact Consumers is here with the technology and expertise you need. Learn more and get started today!