Today, the most successful beauty brands are reaching customers on all available channels. This approach is essential due to the nature of the beauty industry and the expectations that customers have set.
What Does Omnichannel Marketing Mean?
Omnichannel is an approach to sales and marketing that creates a seamless experience for customers from one engagement channel to the next. It is based on the realization that customers may interact with a brand using many different online and offline channels before making a purchase.
Channels are points of access through which businesses can connect with customers. A channel can be a physical access point such as a store or booth at a trade show. There are also online channels such as websites and social media pages. 
A channel can be interactive, like SMS or online chat. Some channels operate solely in one direction, including billboard, television, and radio advertising.
What Does Omnichannel Look Like for a Beauty Consumer?
Marketing for the beauty industry is an especially good fit for an omnichannel approach. Just think about the ways in which a customer might interact with a beauty brand during the buyer's journey. It may look something like this:
Customer clicks on an ad after searching for "vegan skin products"

They provide information to receive a small sample in the mail

Customer visits a store that sells the brand's products and browses

They scan a QR code on a product display to begin receiving SMS offers

Customer receives a welcome SMS with a link to follow the company on TikTok

After watching TikTok videos, the customer clicks over to the company's e-shop

The customer makes a purchase from the eShop
This litany is just one example of a beauty brand customer journey. The potential combination of touchpoints and interactions is nearly limitless. What's most notable is that without the right engagement at each point, the customer could have dropped out of the sales funnel to seek out a competitor.
Why Omnichannel Is a Must for Beauty Brands
Omnichannel is a good strategy for nearly every industry. However, the beauty industry stands out as an excellent example — largely because of the fairly recent evolution of companies that have become major players in this niche.
What changed, and how has it impacted marketing for the beauty industry? There have been several influencing factors. 
First, there's been an explosion in the number of beauty influencers who are using Instagram, TikTok, YouTube, and other platforms to share tutorials, review products, and make recommendations. This growth has driven interested consumers to online channels so they can discover products and connect with brands.
Additionally, multiple v-brand or digitally native beauty companies have had a disruptive influence. Brands like Glossier, Fenty, Huda Beauty, and ColourPop all started using direct-to-consumer (DTC) business models that leveraged digital channels. 
However, many of these brands are now realizing the customer acquisition value of traditional retail channels. So they are partnering with retailers like Sephora to create a brick-and-mortar presence.
On the other side of the industry are traditional make-up brands, some of which have been around for nearly a century. Although these companies were largely built on traditional advertising and sales channels, they have shifted their approach. 
Cosmetics brands like Estee Lauder have also shifted their marketing and advertising focus to digital.
Clearly, successful beauty companies are concluding that omnichannel is key to survival regardless of their brands' origins. Emerging brands will also have to embrace this shift if they want to succeed.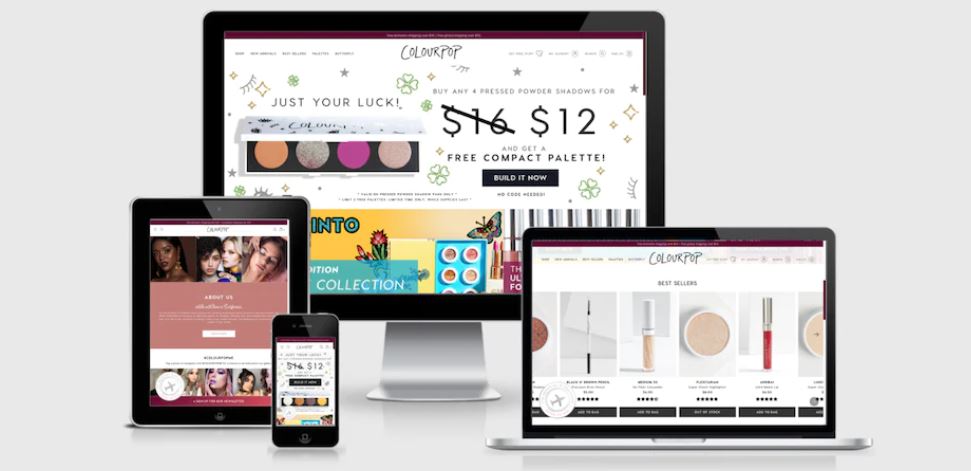 Examples of Beauty Brands Using Omnichannel
What does it look like when omnichannel marketing is used in beauty industry marketing? Here are a few examples:
Sephora
Sephora has mastered omnichannel marketing. The company has an exceptionally popular app using augmented reality technology that enables users to "try on" different looks and see how various products will work for them. Additionally, app and website users can access online-only offers and products.
The Sephora digital experience segues very seamlessly into the company's physical stores. For example, a customer can place an order online, then pick it up in-store. That creates another touchpoint for Sephora to engage with customers. One way that Sephora does this is through its in-store beauty services.
Ulta
Ulta is another excellent example of creating and executing an effective omnichannel marketing strategy. 
In this case, Ulta works to build personalized user experiences that cross several channels. It's done this with significant investments in marketing technology. This approach has enabled the company to improve the relevance and timeliness of its marketing outreach efforts.
The Body Shop
The Body Shop uses social media, eCommerce, and brick-and-mortar in its omnichannel setup. With this combination, it has become known for its use of multi-channel marketing. The Body Shop takes a customer-centered approach that allows consumers to shop how and where they want. 
This setup includes online or in-store channels. Additionally, the company provides a personalized experience for each customer. This customization includes curating skin-care routine recommendations. Such targeted customer experiences increase engagement and customer loyalty.
NARS
NARS is a luxury beauty brand that has successfully integrated its website, social media channels, and in-store presence into a perfectly integrated omnichannel experience for customers. 
One example of this is the brand's loyalty program which connects the customer's online and offline buying history, then takes it further by offering rewards that can be experienced on or offline.
M.A.C.
M.A.C. has created a strong online presence, in addition to the company's physical store locations worldwide. The combination of these elements has created a strong, global omnichannel strategy. 
The setup at M.A.C. stands out because it offers experiences that motivate customers to use its online and offline channels. This company offers exclusive products and discounts that are only available online. 
In-store, M.A.C. offers product demonstrations, consultations with makeup experts, free samples, and other experiences that are not offered online.
Omnichannel Marketing Tips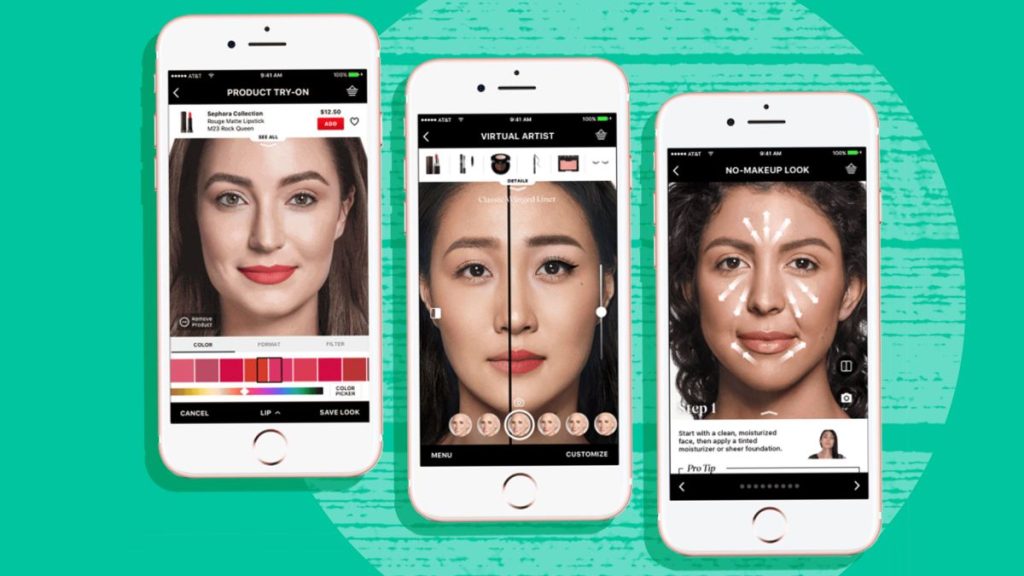 It's clear that the most competitive skin care and cosmetics brands are engaging in omnichannel marketing. In addition, beauty consumers want to engage with the brands they love online and in person. They expect to be able to do that with personalized experiences that connect digital and brick-and-mortar engagement without friction.
There's more to omnichannel than being present on multiple sales and marketing channels. It's about how you curate customer experiences as they move from one channel to another. The following tips will help you create an omnichannel strategy that works for your beauty company:
Develop Buyer Personas and Create Customer Journey Maps
The best omnichannel marketing strategies are built on a strong understanding of your customers, how they interact with brands like yours, and where they do that. This insight is where buyer personas and customer journey maps are exceptionally helpful.
Each buyer persona is a detailed description of the people who are interested in your products. It will include demographic details, pain points, shopping habits, and customer behaviors. Personas inform several elements of marketing for the beauty industry, including content.
A customer journey map tracks how and where the customer interacts with your brand. While no two customer journeys are precisely the same, you should be able to map some typical paths that different customer persona groups follow with your company.
Prioritize the Right Channels
The more you learn about your customers and their interactions, the more certain channels will emerge as being more important than others. In the beauty industry, these are likely to be:
Visual social channels like Instagram and YouTube

Mobile

In-store

eCommerce
You don't want to ignore other channels, but it makes sense to invest most of your time and resources into these high-priority channels.
Develop a Channel Integration Strategy
This step is the most difficult and time-consuming part of omnichannel development in beauty industry marketing. It's also the most important. Each touchpoint must deliver a consistent message and experience. Otherwise, customers will get frustrated and may even feel misled. 
Start by connecting your online and offline data. Then, review your sales and marketing creatives. Do they align? Think about both visuals and messaging. Finally, encourage your customers to interact with your brand on all possible channels. 
For example, you could promote an in-store event on your social media pages. You could also collect customer contact information at point-of-sale for future email and SMS messaging campaigns.
Treat Customer Service Like a Sales and Marketing Channel
Good customer service will keep customers engaged, even when their experiences aren't 100% satisfactory. 
The problem is that many beauty companies adopt omnichannel marketing but don't make adjustments to their customer support to align with this approach. So when customers turn to customer service for answers to questions or solutions to problems, they run into inconsistencies.
These are a few actions brands can take to create an omnichannel customer service experience:
Improve accessibility of offline data for online users with store inventory lookup

Offer in-store pickup for online orders

Avoid variable pricing across channels

Prioritize customer education on every channel

Keep policies and offers consistent from one channel to the next

Make customer information available to customer support on all channels
No matter where your target audience engages with your brand, customers should be able to expect a consistent experience.
Additional Omnichannel Tips and Strategies
Here are some additional tips that will allow you to power up your omnichannel strategy and use it to generate more revenue:
Invest in technology to collect and share data between channels

Personalize content for each stage in the customer journey

Give customers a chance to convert at every touchpoint

Customize content for every channel

Use analytics to understand performance and make improvements
Follow these tips to help ensure that your brand benefits from your omnichannel strategy.
Contact Consumers and SMS as an Omnichannel Strategy
No matter who your target customers are, you'll probably find that the vast majority of them are mobile users. This reality is something that transcends customer groups. Because of this, your omnichannel strategy must include mobile.
There's more to that than simply being mobile-friendly. Instead, your brand must prioritize engaging customers on their mobile devices. This approach means engaging with mobile messaging and using mobile to connect prospects with other online channels.
Contact Consumers offers an SMS and email engagement platform to help you do this effortlessly. To learn more, visit our website.