Real estate is one of the most competitive and rewarding sectors today. Successful realtors can earn hundreds of thousands of dollars each year while finding their customers the homes of their dreams. 
Becoming a realtor has a lot of allure. You can set your own hours, regularly spend your days meeting new people, and earn massive commissions whenever you sell a house.
However, many people don't realize that realtors work extremely hard to develop a client base. Since there are so many realtors to choose from in any given area, a client can quickly jump ship if they find someone else that is a better fit for them.
Realtors must ensure they stand out from the crowd by having a fully developed advertising strategy. Let's look at a few top real estate omnichannel marketing ideas.
Real Estate SMS Marketing
SMS marketing is considered one of the top ways to regularly communicate with clients. Unlike emails, which have a 4% to 20% open rate, text messages are opened 98% of the time and usually within just a few minutes of receipt. 
Real estate SMS marketing allows realtors to get right in front of their customers immediately. By sending a simple text message, realtors can communicate with clients in various ways, including notifying them of new houses on the market and scheduling walkthroughs.
Modern real estate SMS marketing is efficient and inexpensive. Rather than requiring the extensive design of an email with lots of curated copy, an SMS text message is usually fewer than 160 characters long. In that limited space, realtors can skip the fluff and get right to the point with their content.
Realtors seeking to tailor their messages to reach specific customers can use real estate SMS marketing software to segment client lists based on individual needs. Marketing segmentation increases the likelihood of customer engagement.
Use Various Marketing Channels
Gone are the days when realtors could simply provide a business card or short print ad and expect to attract customers. These days, clients expect realtors to use various channels to build up their sales base. In fact, one of our top real estate omnichannel marketing ideas is making use of multiple channels to develop a clientele.
All customers have different ideas concerning appropriate marketing channels. Older customers may appreciate print advertisements and emails. Millennials are more attracted to large social media followings on Instagram and Facebook.
However you choose to market to your client base, ensure that you are accounting for demographic preferences and aligning your audience appropriately. For instance, your followers on Instagram may appreciate humor in your posts and videos of available properties. 
Print advertisements should include information that builds credibility, like your sales credentials and the number of houses you've recently sold.
Nothing attracts customers like solid reviews. Creating an automated review system should be at the top of your list when you're considering real estate marketing ideas. 
To automate your review process, you'll need a straightforward system you follow every time you sell a house. Many realtors send personalized texts or emails with pre-defined links directly to locations where the client can post a review of their services.
The most common places to post reviews include Google, your website, and Facebook. Once you receive reviews, you can repurpose them for your promotional materials, building further credibility with new clients.
Localize Your Advertising Efforts
One of the worst mistakes a realtor can make is not localizing their marketing efforts. Unless you run a nationwide real estate agency, you'll want to ensure the clients you reach out to are within your region. 
For instance, if you sell homes in the Chicago metro area, you'll want to target all of your efforts in Chicago and its surrounding cities. You certainly don't want calls from house hunters in New Mexico — unless they're seeking to relocate to the Chicago area.
Failing to localize your advertising results in missed opportunities and wasted marketing expenses. Ensure that each promotion you send your customers contains references to your region. Any marketing materials for homes you are currently trying to sell should include the details regarding their locations.
Localization is one of the most accessible real estate omnichannel marketing ideas to implement, and if done right, it will provide you with profound results.
Don't Be Everything to Everyone
Turning down the potential for a commission can be challenging as a realtor. Thus, many real estate agents make the mistake of taking on all types of properties in their sales portfolios. 
However, this setup is a massive mistake for agents just embarking on their careers. Instead, consider establishing a niche as one of your real estate omnichannel marketing ideas. Clientele searching for specific niche properties usually have particular specialized concerns. 
For example, someone seeking a farm will likely want to know whether an adequate water supply is available for crops and animals. They'll need to be privy to any environmental or soil concerns. If the property regularly floods, buyers will want to know where and why.
When starting out as a realtor, it's best to establish a specific niche you are known for in your community. You should be ready to answer questions about every type of property concern for your niche. 
Once you have a niche, you can target your marketing efforts toward your clientele and build your reputation as an expert in your field.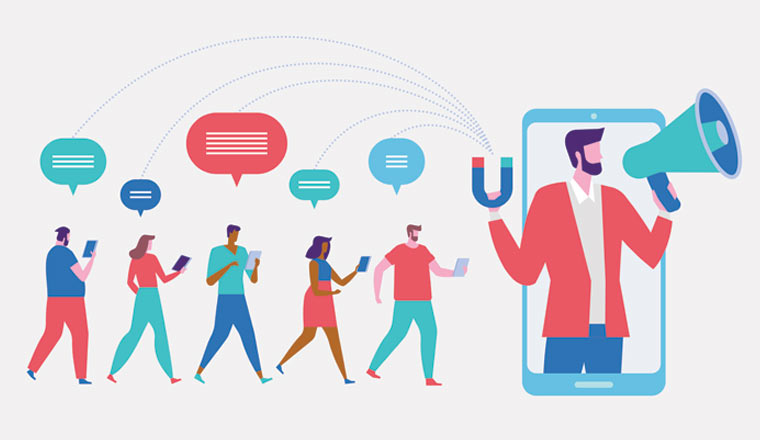 Establish Partnerships with Other Companies
While you may think of real estate as a business-to-consumer activity, it's not. Many realtors attract new customers from relationships they've developed with other businesses. 
For example, a landscaping professional may be among the first to know that a home will go on the market. Similarly, home renovation specialists often make improvements to properties when owners plan on putting a house for sale.
You can ally with building and home professionals and develop a two-way partnership. Whenever you sell a home, you can recommend your partners' services. Likewise, your partners can advise you about clients who plan to sell their properties.
Establishing partnerships with others across industries is one of the best real estate marketing ideas for growing a client base.
Use Virtual Reality to Sell Homes
Many properties for sale use pictures that show an empty house; one buyers can customize to meet their tastes. While photos of open bedrooms and living spaces can allow clients the freedom to imagine how their belongings would fit into the home, bare rooms aren't very personable.
Various software solutions allow real estate agents to use virtual reality to fill up empty rooms with furniture that might be attractive to buyers. You can tailor each photo to meet targeted demographics. 
For instance, if you have one customer base consisting of couples with young children and another consisting of married power couples, you could create custom photographs for each using the empty room as a base. 
Consider a bedroom with a nice view over the water. You could use virtual reality to show the room as a nursery for young parents and also display it as a fully-developed office for devoted workers.
Once you create your photos, you can distribute them via the appropriate channels to your segmented audience. Virtual reality is one of the newer real estate marketing ideas, but it's gaining traction for its effectiveness.
Be Creative with Your Housewarming Gifts
Housewarming gifts aren't revolutionary, but they continue to be helpful real estate marketing ideas that can grow your clientele base. It's traditional for realtors to provide their clients with gifts when they close on their new house.
While most realtors stick to conventional gifts containing their name or logo, you can distinguish your present by providing customers with something they need. 
To maximize the success of this strategy, pay close attention to conversations with your clients. Note any items they mention they may purchase to improve the functionality of the place or tailor it to their tastes.
For instance, if the new homeowner mentions a garage door opener would be helpful, buy it for them and pay for the installation yourself. Include a hand-written thank you message with your contact details. 
Every time your client uses their garage door opener, they'll remember who gave it to them. They'll likely share the story of their gift to their friends and colleagues, which only improves your credibility as an outstanding realtor.
Use Videos to Your Advantage
Pictures are great, but videos are fantastic for offering clients a walk-through experience of the property without needing to book an appointment. 
You can begin your walk-through videos with a quick introduction to you and your business and follow up with a fully edited and comprehensive walk-through of the property for sale.
Videos allow clients to quickly determine whether a home meets their expectations without scheduling a time-consuming walk-through. Clients who are interested in a property after viewing the video can schedule an appointment with you. 
You'll find that videos are easily adaptable across various marketing channels. It's light work to post them on your website, YouTube, Facebook, and Instagram.
Contact Consumers Marketing Solutions for Realtors
Contact Consumers offers a comprehensive omnichannel marketing platform for realtors. You can use our real estate SMS marketing and email communications tools to build your client base and improve conversions.