Omnichannel marketing is a customer-centered approach that prioritizes consistent customer experiences across multiple channels. It's a method that has been widely adopted in the pet care industry. When it works, an omnichannel approach can improve customer retention and increase customer loyalty.
Modern omnichannel marketing involves using both on and offline channels for sales and marketing while creating a cohesive customer experience. This setup contrasts with classic multichannel strategies that focus on using several channels to promote products and services but don't center on the customer.
Embracing Omnichannel in Pet Industry Marketing
Each year, Americans spend at least $72 billion on their pets 😊…
The growth of omnichannel marketing in the pet care industry can be attributed to a few factors. Of course, the pet industry was impacted by the pandemic. Brands that had treated their online presences as afterthoughts had to pivot and focus on creating better customer experiences.
COVID had another impact that was unique to the pet care industry. As people contended with the loneliness and isolation of the lockdown, many turned to their pets for companionship and bonding in ways they hadn't previously. Also, pet adoptions increased significantly during the pandemic, particularly among families with children.
Amazon has been another contributing factor. Pet industry brands that want to compete with brands that sell entirely through that platform have had to find ways to do things that Amazon doesn't. One of these is to find ways to make the customer feel special, which an omnichannel approach accomplishes. 
There are also companies like Chewy and Barkbox that have disrupted the pet care industry. This disruption has motivated both emerging and established brands to deliver better, more customer-focused experiences via different online channels.
Omnichannel includes brick-and-mortar as well. Many pet-focused retailers are expanding the services they offer to pet owners. These include in-store vet clinics, grooming, and training. 
Even retailers that aren't solely focused on pet care have worked to improve in-store services for pet owners. For example, both Walmart and Meijer have added vet clinics to some of their stores. So has Tractor Supply.
Omnichannel in Non-Retail Pet Industry Marketing
The presence of veterinary clinics in retail outlets is also a clear indicator that petcare businesses outside the retail sphere also embrace omnichannel. Veterinarians are moving from stand-alone offices to developing partnerships with retailers.
You may have also noticed your local pet rescues and shelters creating stronger online presences. That's not by accident. These organizations may not be selling products or services in the traditional sense, but they must still connect with volunteers, donors, and people interested in adopting pets.
Omnichannel Marketing Channels in the Pet Care Industry
Many of the sales and marketing channels used by pet care brands aren't surprising. Pet companies are embracing social media for both marketing and sales. Many have also invested heavily in their online stores.
More importantly, they are connecting all of these elements to create consistent customer experiences end-to-end. They are embracing outbound marketing channels such as email and text campaigns.
In addition, some pet care retailers have taken more innovative steps. For example, Petco has partnered with Lowe's home improvement centers to offer pet products and services. PetSmart attempted a partnership with Chewy, but that ultimately ended.
How Omnichannel Increases Customer Loyalty
Customer loyalty is one of the key motivating factors behind adopting an omnichannel marketing strategy. How are those two things connected?
Improving Quality of and Access to Data
An omnichannel marketing strategy increases the number of touchpoints between the pet care brand and its customers along the purchasing journey. In addition to providing more opportunities to earn leads and make sales, these touchpoints also open up additional ways to collect data. 
This data can, in turn, be evaluated with analytics software to improve understanding of which channels are most effective and which methods used within those channels get the best results. Companies that use analytics tools and take a data-focused approach to marketing see significant improvements in customer retention.
Personalizing Customer Experiences
Personalization and relevance are the two factors that increase customer loyalty the most. People want to do business with pet brands that understand customer needs and have values that align with customer beliefs.
Truly effective personalization depends on a brand's in-depth understanding of the customer's behaviors, interests, and pain points. An omnichannel approach can help increase this understanding by allowing for better mapping of the customer journey. 
Additionally, one touchpoint can be used to identify the best way to create a relevant experience at the next touchpoint. For example, if a customer engages with an Instagram post promoting bad weather dog shoes, the company could reengage them later with an SMS text containing a discount code for those shoes.
Over time, as customers engage with different channels, organizations can gather data to build better customer personas. This approach leads to unique, curated experiences that make customers feel as though they and their pets are valued.
Creating Better Customer Loyalty Programs
More retailers than ever are using loyalty programs. This trend extends to brands in the retail space. The trend has been spurred by a few factors, including increased shopping via mobile devices and higher expectations among customers. 
People expect to be rewarded for providing their ongoing business to pet retailers. Additionally, they expect any rewards to be relevant. When businesses recognize and satisfy this desire, customer retention and engagement increase.
If a brand offers a loyalty program, customers consider it when making purchasing decisions. Some customers may be led to spend more money or be attracted to different products. Others will decide to shop with a brand that has a loyalty program instead of patronizing one that does not.
You can implement omnichannel marketing strategies to allow loyalty programs to work across multiple channels. Customer purchase information, loyalty points, and other details can be accrued at multiple touchpoints. 
For example, a customer might collect ten loyalty points for making a 100-dollar purchase in a retail store and five loyalty points for opting in to receive SMS marketing messages.
Likewise, you can also integrate loyalty rewards across multiple channels. For example, access to an exclusive, invitation-only event that happens in-store is ideal for customers who shop at a pet brand's brick-and-mortar locations. Someone who shops entirely online would likely appreciate some other loyalty incentive.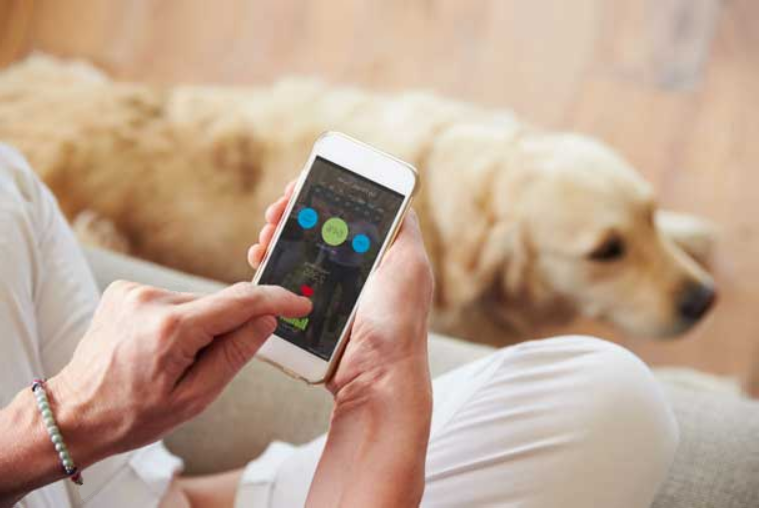 How Petcare Brands Can Adopt and Improve Omnichannel Marketing
If you are marketing for a petcare brand and want to embrace omnichannel marketing, you can start by following these steps:
Assess the Current Channels Your Brand Is Using
Most pet brands already use multiple channels to sell and market their products and services. They simply haven't gone through the process of integrating these channels to create better customer experiences and improve loyalty. 
To do this, brands must first analyze the various channels they are using. They can collect information to better understand which channels are earning the most engagement and which content within those channels is performing best.
This step is also the stage where competitive analysis pays very well. Pet brands can identify channels that their competitors may be using that they are not and determine how other brands are engaging with their customers.
Omnichannel marketing priorities should be based on the following factors:
Proven channels that are worth more time and resources

New channels that should be integrated into the omnichannel marketing strategy

Content formats that have shown to be the best performers
This stage may also include taking steps to divest from channels that are simply not serving the brand's goals.
Find Ways to Interconnect Channels
How do you take the various channels that are valuable to the customer experience and create a sense of connectivity from one to the next? This setup is the most challenging and most important part of omnichannel marketing. Brands that do this successfully take the following actions:
Sharing data between online and offline channels

Creating consistency in messaging and visuals

Mapping customer journeys

Engaging in outbound marketing techniques such as SMS
It also helps to create a sense of consistency and connection by simply using channels to promote other channels. For example, a brand could create a policy encouraging in-store staff to remind customers to download the company's app.

Without data, there's no way to achieve the personalization and relevance associated with omnichannel marketing. Organizations must implement technologies that allow them to collect and analyze data. Then, this information must be integrated into the decision-making process that is used to refine the omnichannel marketing strategy.
Emphasize Ongoing Engagement
Omnichannel marketing isn't passive. Brands can't simply wait for customers to engage with them. Instead, they must create opportunities to remain at the top of consumers' minds by actively engaging with them. This work can be done via text and email marketing channels.
Social media and content trends may become proven marketing tools in the future. This reality doesn't mean that your pet care brand must adopt every trend that arises, but it's important to be aware. 
Remember that most people didn't view TikTok as a viable marketing channel when the platform first took off. Now, even mainstream brands are using it to reach audience members.
Omnichannel Marketing: Mistakes to Avoid
As pet brands implement omnichannel marketing strategies, they should be careful to avoid the following common mistakes:
Failing to integrate omnichannel service and support with marketing and sales

Poor channel attribution

Pursuing channels that don't align with the target audience

Failure to embrace marketing automation

Not updating content strategies

Inaction when new information becomes available

Focusing on products and services instead of customers
These mistakes can reduce the positive impacts of omnichannel marketing or derail these efforts completely.
Power Up Pet Industry Marketing with ContactConsumers
Pet care companies can use omnichannel marketing to reach new customers, increase loyalty, and boost sales. However, this only happens with a thoughtful strategy, the right technology, and a commitment to continual improvement as data and feedback become available.
This approach should include adopting a customer retention platform that allows your brand to keep existing customers engaged while attracting new ones. ContactConsumers offers just such a platform, one that provides operators with expert marketing insights. Learn more by visiting our website.