If you've been in sales and marketing very long, you probably remember the push to focus on Millennials a few years ago. Now, that focus is shifting to Gen Z. This generation, born roughly between the mid to late nineties and 2013, is now emerging as a powerful consumer group. 
Many Gen Z consumers have finished college and  entered the workforce. Others are still finding independence while attending university. Although they are doing so at a slower pace, some have even married and started families.
Once again, brands find themselves asking a familiar question. How do we reach this generation effectively? The answer involves taking the time to understand this generation's values, habits, and pain points, and then creating omnichannel marketing strategies that align with their needs.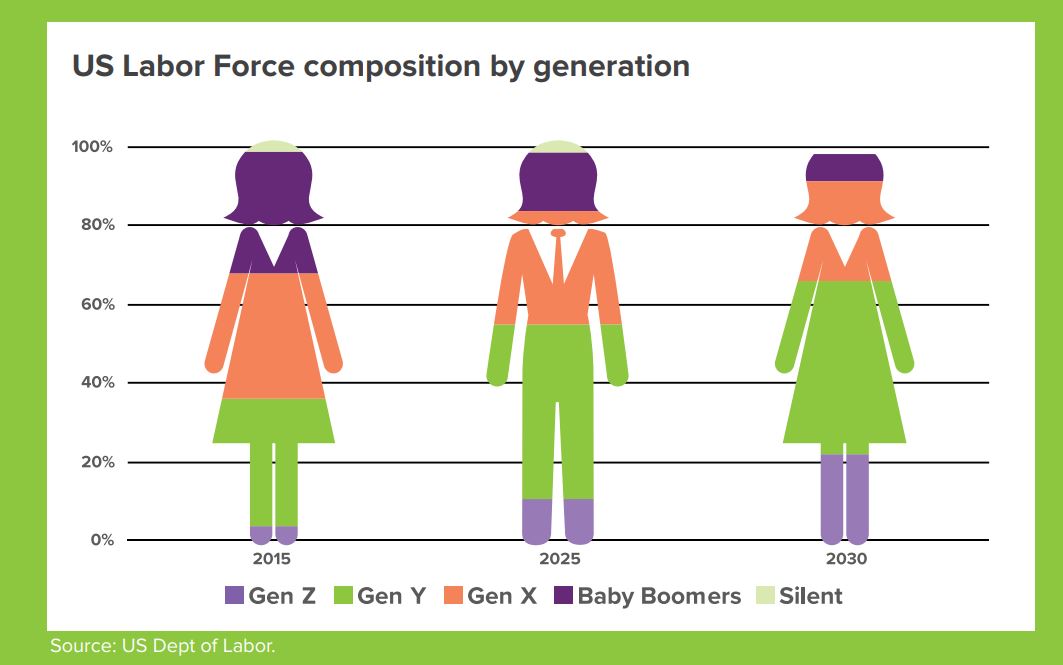 How and Why Gen Z Consumers Shop
Marketing to Gen Z is only effective when it's based on an understanding of their shopping habits. Some of the key takeaways include:
What Do Gen Z Consumers Buy?
Gen Z shops in a wide variety of categories, but there are a few heavy-hitting favorites, such as:
Self-care products

Technology

Electronics
It's also notable that Gen Z loves a deal. As a consumer group, they are attracted to discounts and deals and look for them actively.
Gen Z consumers tend to choose to shop the brands that align with their values and understand them. They care about political and social values and will drop a company that expresses views or behaviors they find reprehensible.
Gen Z consumers have high expectations. They want convenient shopping experiences, responsiveness, and the ability to find the information they need immediately.
This is why the right omnichannel marketing strategies are so effective. Gen Z doesn't have one preferred platform. Instead, they prefer to be able to shop and engage with brands using the most convenient method at the moment.
Building Omnichannel Marketing Strategies for Gen Z
Learning how to reach Gen Z doesn't start on your website, app, or social media pages. Instead, it requires a ground-up effort to ensure values alignment, authenticity, personalization, and effective use of your chosen marketing channels.
Ideally, you work to understand the values of every customer demographic you serve. However, it's becoming increasingly important to do this. Millennials have been well-known for patronizing brands that have the same values they do. Gen Z has an even fiercer commitment to this.
Values that are important to Gen Z tend to fall into two categories: 
1. Lifestyle Values and Choices
Gen Z is competitive, independent, responsible with their money, and hardworking. Many have an entrepreneurial worldview. Their values are slightly more closely aligned with Gen X in these areas than Millennials.
2. Social Issues and Activism
The area of social issues is where Gen Z and Millennials are most alike. They are both concerned with the environment. This generation also values equity, whether that relates to issues of race, poverty, or LGBTQ+ concerns.
Marketing to Gen Z should start with a clear understanding of these values. They impact how members of this generation shop and what they expect.
Learn to Express Values Authentically Through Your Messaging
Your message is what you communicate to your target audience through various channels. It's the content on your website, social media posts, blogs, emails, and even SMS marketing messages. It's important that you find ways to communicate your values and that you do so in an authentic way.
Be Willing to Take a Stand
Brands with lukewarm messaging or that try to appeal to everyone often fall flat with Gen Z. They are more likely to connect with brands that make their stance clear.
Don't Share Values that Can't Withstand Scrutiny
Authenticity matters. Don't profess values that your brand's policies and actions are in conflict with. Also, avoid being flowery and vaguely idealistic. "We support world peace" isn't going to resonate as well as, "We're divesting from suppliers who harm the environment."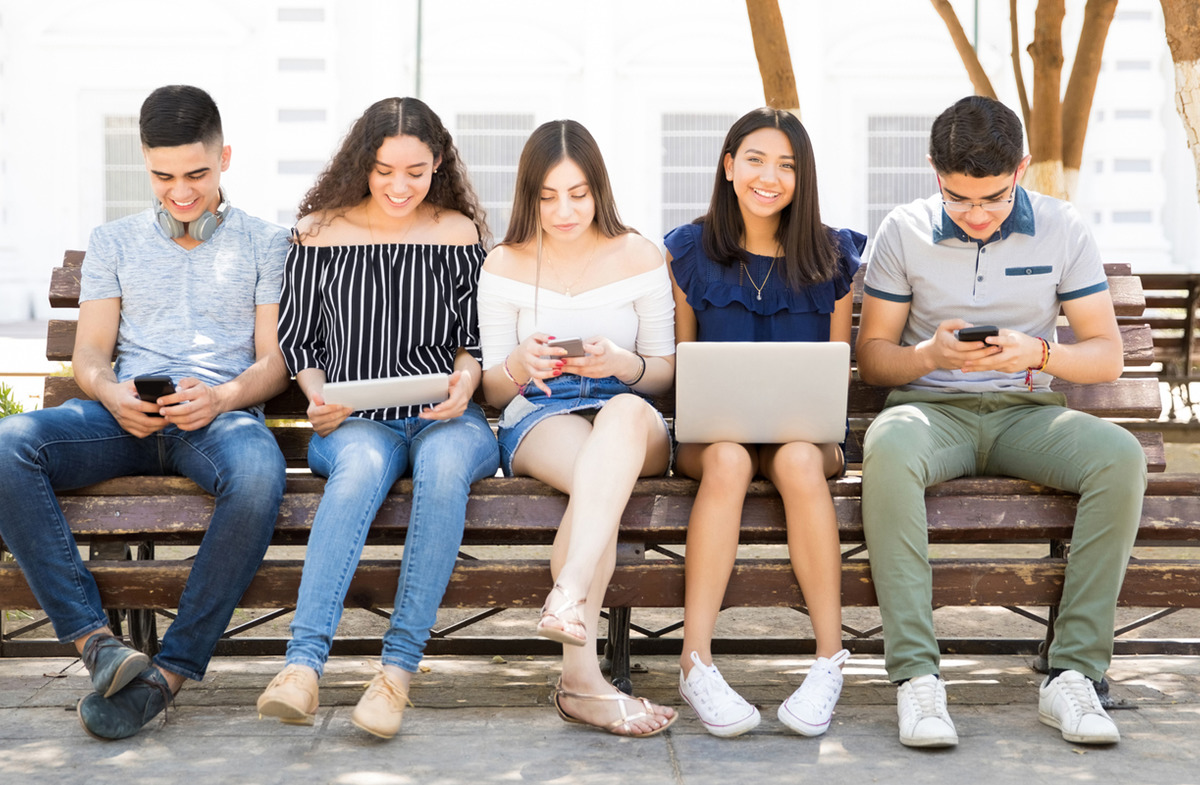 Understand that Marketing to Gen Z Is Truly Omnichannel
Gen Z places an extremely high value on social media channels for shopping, product discovery, and brand engagement. Some may check their social media accounts up to 100 times each day. That's a lot of opportunities for brands to engage with them.
If your brand isn't active on social media, now is the time to start. More importantly, you have to find the right channels. 
Overall, Gen Z uses a variety of social media channels. However, specific target audiences will value certain channels more than others. Do some marketing and competitive research to determine which social media channels get the most traffic from your target audience.
Once you find the right channels, don't hesitate to invest money and resources into them. If you haven't already, it's time to take advantage of the eCommerce capabilities that are built into Instagram and other platforms. 
The most effective campaigns will include both organic posts and paid ads. Make heavy use of analytics tools to track performance, and adjust your strategy accordingly.
Remember that with paid ads, social media is just one element. You must also create landing pages behind the ads that resonate with authentic messages.
Social media should probably be the focus of your omnichannel marketing strategy, but it shouldn't be your only concern. Gen Z expects brands to engage them, and they use multiple channels to research brands and their products. This isn't limited to social media. 
Gen Z wants to be able to connect with brands via their website, through apps, and using email and SMS. This generation even embraces the phone more than the previous one. So, it may be useful to ensure you offer strong telephone support and engagement in addition to other channels.
Finally, as much as Gen Z loves social and eCommerce, they also value face-to-face interactions and live experiences. Brands should be prepared to engage with Gen Z in brick-and-mortar stores and at events.
Embrace Multiple Content Formats
Just like Gen Z embraces many different social media channels, they are also open to consuming different content formats. They are receptive to both long and short-format videos, images, and text. However, as a whole, they tend to lean toward visual content delivered quickly.
Not Just Multiple Channels — Multiple Devices
This digitally native generation is the first that was born with connectivity as part of daily life. They are comfortable using multiple devices. On any given day, a consumer in this generation might use a smartwatch, mobile phone, laptop, and connected TV set to engage with brands and content online. 
Marketing outreach efforts should take this into consideration.
Conversations Are Key
Responsiveness and connection are key. Gen Z wants to be able to interact with brands, not simply receive their content. 
Use various channels as tools to start conversations. Encourage your target audience to share their stories and experiences on social media. If you reach out to customers through SMS, provide a way for them to respond using text messages for surveys and polls. Create SMS shortcodes to enable inbound messages too. 
Maximize Personalization Data
Brands who know how to reach Gen Z use personalization to make their content as relevant as possible. 
Personalization data is a touchy issue in sales and marketing. Used the wrong way, it can feel intrusive. Depending on where you do business, there may be restrictions on the personalization data you can collect and how you can use it.
Despite this, Gen Z consumers expect brands to understand their needs and preferences and curate personalized content accordingly. This can only happen if you invest in data collection and analysis. 
Mapping the customer journey is another important way to understand what customers need at each step and improve the customer experience at every touchpoint.
Offer Self-Service with a Human Touch
Millennials are often characterized by their desire to avoid direct human interaction when dealing with brands. They prefer self-service options and to have information readily available. When they can't fix a problem with a brand or product on their own, they become frustrated.
In contrast, Boomers prefer human interaction in customer service. They will use the telephone more often than other generations. This generation becomes frustrated when forced to rely solely on technology for customer service.
Gen Z really finds a balance between these two preferences. Because they are digitally native, they are perfectly comfortable using self-service options. They are also adept at using the internet to find information and conduct transactions. At the same time, they see more value in person-to-person engagement and want that option available as well. 
If you are focusing your omnichannel marketing on values, you're already addressing many of Gen Z's pain points. However, there are additional points to consider, and one of the biggest is economics. 
The majority of Gen Z struggle to survive and save money, despite efforts to live frugally. Many are also facing losing their health insurance coverage and increasing housing costs. They are consistently searching for ways to increase income and save money.
Your brand may not be able to solve these problems, but you can absolutely use multiple channels to share how your brand can help them save money and time.
Connect Online and Offline Channels
Finally, omnichannel is about integration. This is how seamless customer experiences are built. Try techniques to create that connection, especially with your offline channels. For example, you can:
Use digital channels to promote brick-and-mortar stores and live events

Add tracking URLs to connect offline campaigns to your digital presence

Collect email and text contact information in-store for online campaigns

Use QR codes in print and in-store ads

Hold live and online events

Emphasize consistency in messaging and visuals across all channels

Offer in-store customers incentives to engage with your brand online
If you offer savings or rewards programs, ensure they work effectively across all channels. Nothing is more frustrating than realizing that a loyalty reward doesn't apply to a specific online channel.
Turn to Contact Consumers for Gen Z Omnichannel Marketing
If you want to reach Gen Z consumers with a powerful omnichannel marketing strategy, Contact Consumers has the tools and expertise to help you achieve it. Brands seek us out to create marketing strategies that integrate email and SMS marketing to effectively reach target audiences. 
Reach out to us to learn more about our platform and services today.