You've likely heard of ChatGPT, the AI tool that uses natural language processing to respond to prompts and queries. OpenAI released ChatGPT in November 2022 to much fanfare. Since then, it's been the source of ongoing controversy and wonder. 
ChatGPT has the unique ability to respond to prompts with thoughtful answers comparable to a human's. It can help you pick your next homemade dinner according to your dietary needs, draft a sales email, and give you resume tips.
Its usefulness also extends to marketing. Using ChatGPT for marketing can speed up your productivity and free you from cumbersome tasks. Let's explore how to use ChatGPT for marketing.
How to Use ChatGPT for Marketing
ChatGPT can help you with pretty much any marketing task, big or small.
If social media is one of your primary marketing tools, it can help you generate post descriptions or Tweets designed to capture audience attention. You can use it to formulate creative product descriptions for your website or draft a quick sales email, among many other things.
To start using ChatGPT for marketing, you'll need to sign up for an account with Open AI. ChatGPT is currently free, but the more advanced version (GPT-4) requires customers to purchase tokens they can use for prompts.
Once you're signed in, you can start asking ChatGPT questions to help you in your marketing activities. Remember that ChatGPT has limitations, so you don't want to take its output at face value. You may need to do some editing before using it in your marketing efforts.
Email Subject Lines
While email has existed for some time, it remains at the forefront of many organizations' marketing efforts. Emails are easy to create and cost-effective — you can send thousands of emails simultaneously with a dedicated platform like Contact Consumers.
However, crafting the perfect email can take time and effort. Besides the actual copy, you'll need a subject line that's convincing enough for the recipient to open. A boring subject line won't capture the attention you want, and the sales copy you spent so much time writing will go to waste.
ChatGPT makes it easy to create compelling subject lines nearly instantaneously. Simply give it your email copy and ask it to provide you with several email subject line ideas. Pick the one you like the most and send your email!
Social Media Post Descriptions
You probably use at least one social media platform to stay in contact with your followers. Social media helps you expand brand awareness and share relevant content to promote your business.
If you regularly post to social media, coming up with creative new captions can be tiring. After all, there are only so many ways you can tell your audience to check out your latest blog or product.
With ChatGPT, marketing your social media posts is much easier. Simply ask the app to create a caption, description, or tweet for your unique post. If you want to keep your caption to a specific length, you can include the limitation in your prompt.
Text Message Copy
SMS messages are among the best ways to communicate with your customers simply because people are more likely to read them. Nearly 98% of people read the text messages they receive. Emails have a much lower open rate, which typically varies by industry.
If you struggle to create the perfect SMS message for your flash sale, you can turn the task over to ChatGPT.
Ask ChatGPT to write a text message for you given specific criteria, like your tone and character limit. You can ask for several examples so you have a few options to choose from.
Product Descriptions
Do you use your website to sell products or regularly market items on Amazon? If so, you probably spend lots of time creating product descriptions that help your items appear higher in searches while also convincing customers they need them.
Instead of wasting your time on lengthy product descriptions, use ChatGPT to create compelling text that converts browsers to buyers. Simply tell ChatGPT what you're selling, and ask it to make a relevant product description. You can include a link to the product page so the app has more context for creating your description.
Realtors can significantly benefit from ChatGPT. Marketing houses and creating compelling home descriptions can be a tremendous time burden, especially when there aren't a lot of standout features that separate one home from another. ChatGPT can turn your dull home description into something more interesting.
Create PPC Ad 
Many businesses rely on paid ads to bring in clients. These typically appear at the top of search results for keywords with purchase intent. Aside from the link that appears, they'll include a few short sentences encouraging the searcher to visit the company's website.
For instance, a flight aggregator like Priceline might buy paid ad space for keywords like "cheap flights to Los Angeles" or "MIA to NYC flights." Their ads will include links to purchase a plane ticket on the Priceline website and a relevant description like, "Find low-cost airfare through Priceline — we serve over 1,500 destinations."
Pay-per-click (PPC) ads can be highly effective, but drafting short copy for every PPC ad you run is tedious, especially if your campaign includes thousands of keywords. You can reduce your time spent writing ad copy with ChatGPT.
Simply input a few ChatGPT prompts for marketing your PPC ads, and you'll have the copy you need in mere seconds.
Using ChatGPT for marketing certainly has its benefits, but there are also a few drawbacks.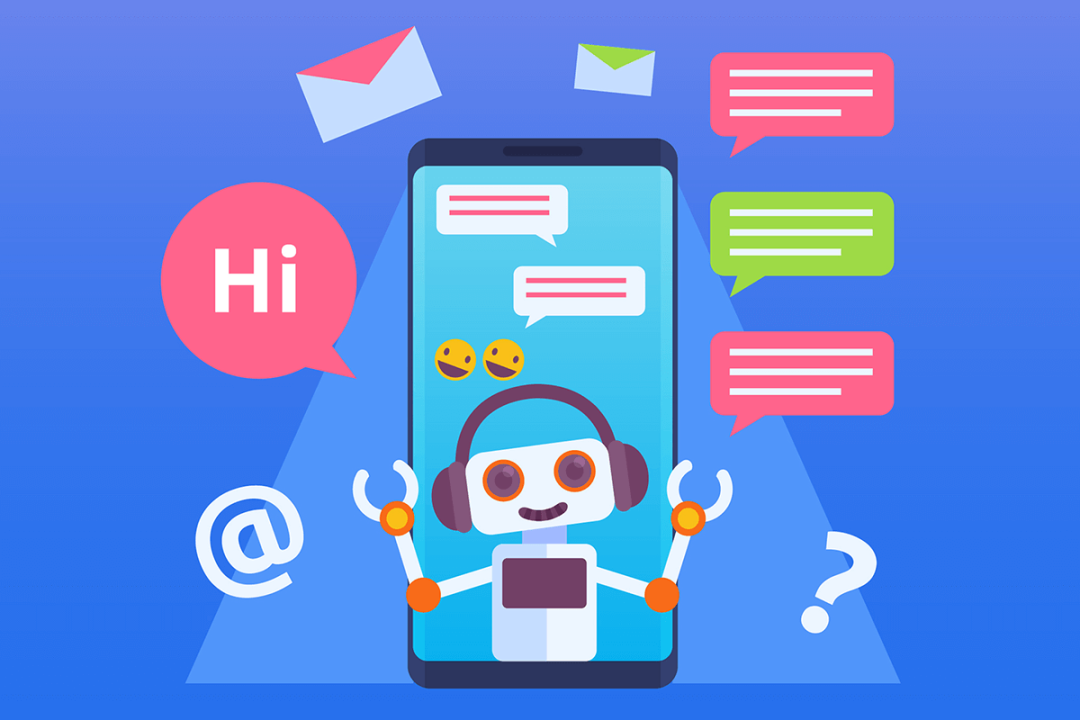 ChatGPT Isn't Up to Date
Training an AI model on natural language processing takes massive amounts of energy. The current version of ChatGPT sources information only through 2021. That means if you ask it about recent news, like the Silicon Valley Bank collapse or the Russian-Ukraine war, it won't be able to give you factual answers. 
ChatGPT will have difficulty discussing new inventions or products unavailable in 2021. If you're introducing a never-before-seen product, you may be better off generating original copy for product descriptions and ads.
Sometimes ChatGPT Hallucinates
ChatGPT is known to make up answers when it doesn't have an accurate response. This interesting side effect, referred to as "hallucination," is true of all natural language processing models, not just ChatGPT. 
If you plan to use ChatGPT for more significant marketing projects than simple product descriptions or ad copy, make sure to fact-check any information it provides before including it in your marketing materials.
Potential for Bias
ChatGPT sometimes provides biased responses. The information it digests comes from the internet, and the original writers could have prejudices against certain groups of people. While Open AI has introduced new settings to limit biased responses, the safeguards don't catch everything. 
Before using any ChatGPT-crafted content, examine it carefully for any biases it may produce.
Difficulty Generating Long-Form Content
Yes, ChatGPT can write essays, blog posts, and long-form articles. However, the potential for error grows with the length of your text. The risk of plagiarism also increases. No company wants to discover that its ChatGPT content copies its competitor's website. It's a bad look for any organization.
Rather than use ChatGPT for long-form content, look to it for topic ideas. Providing ChatGPT with a subject can create a lengthy list of blog ideas you can use when deciding what to write about next.
ChatGPT Prompts for Marketing
Do you need some inspiration to start using ChatGPT for marketing? Try out a few of these prompts:
Provide me with 10 ideas for articles about [topic].

Write a PPC ad for a [product, service] for [company] that's less than [number] characters.

Write an email subject line for a [product, service] that encourages people to open the email.

Create a caption for a picture of a [product, service].

Write a 200-word sales email for a [product, service] using this [URL] for context.

Generate an Amazon product description for the item found on this [URL].

Write a 200-character text message for a flash sale on [product, service].

Create five subject lines for an email about [product, service].

Provide a unique post-purchase email for [product, service] 200 words or less.
This is just a short list of ChatGPT prompts for marketing. If you spend some time with the app, you'll likely discover hundreds of ways to use it to benefit your business.
Using ChatGPT for Marketing Can Improve Productivity
Think of ChatGPT as a friendly marketing assistant — while it can't replace your unique marketing strategy or your team, it can make certain tasks much more manageable. 
With ChatGPT, you'll spend less time on tedious responsibilities like drafting email subject lines and product descriptions and instead be free to focus on tasks that add more value to your marketing strategy.
Are you looking for a comprehensive, all-in-one platform for your email and SMS marketing needs? Discover the benefits of Contact Consumers. Contact us today to learn more.