One of the most important decisions you'll make when planning a text marketing campaign is what kind of message format you should use: SMS or MMS messaging.
To be clear, MMS vs. SMS isn't about choosing which is better overall. Both can be quite useful, depending on your goals and what you want to communicate to your customers. However, your campaigns will be most successful if you know how to make the right choice. 
To do that, you should be able to:
Understand the differences between MMS and SMS marketing

Align the different features of SMS and MMS messaging with your campaign goals

Articulate relevant use cases for each
Once you have a firm understanding of what these formats entail and the features they provide, you'll be able to choose the messaging format that's most effective for your campaign.
SMS, MMS, and Your Text Messaging Campaign
The good news is that you don't have to choose a single messaging protocol for your campaign. You can and should use both formats to get the best results. 
However, you must still choose which format you will implement for each message in your workflow. This is particularly true if you use messaging automation such as SMS marketing drip campaigns or autoresponders.
So how do you decide which one to use for each message?
Key Differences: MMS vs. SMS
Before choosing between MMS or SMS marketing messages, you should know the primary differences between the two formats.
SMS Marketing Messages Features
The most notable limitation of SMS messaging is that it is a text-only protocol. So if you feel that you need to include media in your text messaging campaigns, you'll either have your decision made for you or you'll need to reevaluate your priorities. Remember that SMS messages can contain links to web pages, but these links can be rather long and take up valuable space.
SMS messages are also limited to only 160 characters (which makes sense, given that SMS stands for short message service). As such, you'll be greatly limited in how much you can say in a single SMS since messages that are longer than 160 characters will be split into several messages. Fortunately, most carriers can accomplish this while sending the messages in the right order, but it's never an attractive option.
Finally, sending SMS messages is generally less expensive since they're less resource-intensive when compared to MMS.
MMS Marketing Messages Features
MMS stands for multimedia messaging service. As the name implies, you can use this protocol to send messages with images, video, or sound. MMS messages can also be much longer than SMS — you can send up to 1,600 characters in a single MMS message.
So wouldn't it make sense to just use MMS exclusively? It certainly has useful features, but keep in mind that MMS messages are more expensive and resource intensive. Because of this, it's better to choose the protocol that allows you to meet your marketing goals while also keeping your budget and other limitations in mind.
Use Cases for SMS Marketing
It may seem as simple as leveraging SMS marketing for short and simple messages, turning to MMS only when you need to send longer messages (or those with media). At face value, this may be true. But when specifically might you select SMS?
Rather than having to decide for each text, consider these common use cases for SMS marketing messaging:
Transactional Messages
Transactional messages are acknowledgments and other informational texts. They largely relate to a customer's interactions with your business or website, and they're important but usually brief. 
SMS is ideal for these notifications that include:
Payment confirmations

Account or password change notifications

Status updates
These messages should be simple and direct, which makes SMS the perfect choice.
Shipping Notifications
Brands commonly use SMS to notify customers that the warehouse has shipped their product. You can include a link with a tracking number for customer convenience, and you can also use SMS to keep customers informed of delays or other changes.
Easy Sign-Ups and Subscriptions
If you're targeting a large audience, consider using SMS for subscription or sign-up campaigns. You can also combine SMS with a shortcode so customers can contact you to opt in. For example, "Text ENTER to 12345 to qualify for our giveaway!" When customers respond, you can use an autoresponder to request their email address or other information.
Reminders
Like transactional messages, reminders should be clear and concise. If you add in too much promotional messaging or fluff, they risk getting caught in a spam filter, and the recipient might mistake them for just another promotional message.
To ensure on-time payments, you can send SMS reminders to remind people that they have an upcoming payment due. You can also ensure higher participation rates at meetings and appointments by using SMS to send confirmations.
Critical Warnings and Alerts
Will your e-commerce website be down for maintenance? Is there a critical app update that your customers should download immediately? Do you need your audience to update their passwords? Are you back online after experiencing some emergency downtime? These short yet critical messages are a perfect use case for SMS since customers will likely see a text before an email.
The Bottom Line on SMS Messaging
Use SMS for informational messages, particularly urgent ones. These messages can be opened and read quickly, which is important if you need the recipient to take action quickly. SMS also has a place in your marketing efforts, especially if you're casting a wide net.
Use Cases for MMS Marketing
Multimedia messages are powerful marketing tools. However, it's important to use them sparingly and appropriately so they make the most impact. Take a look at these MMS use cases for some great examples: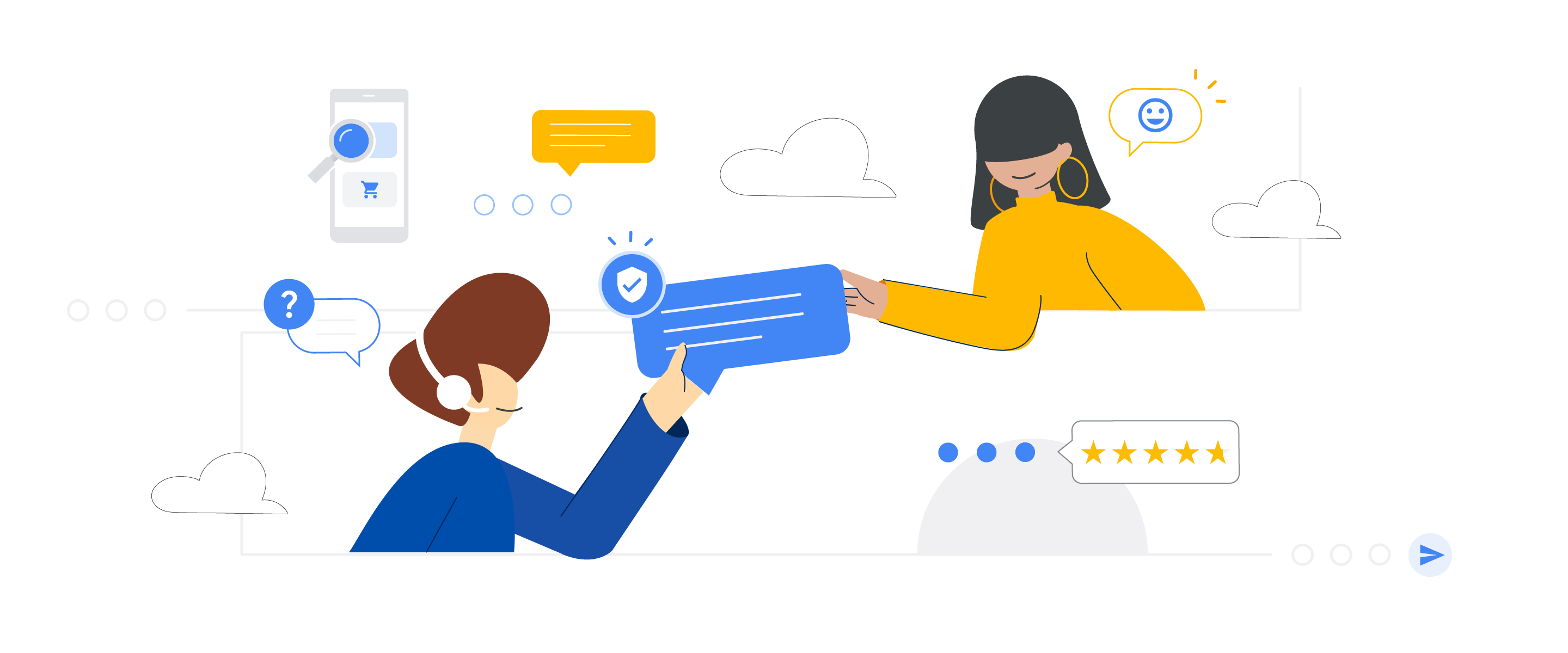 Sharing Videos
You can send videos to demonstrate products, share information about your brand, answer frequently asked questions, and more. With MMS, your customers can view the videos you send directly within your message. They don't have to open any links or apps — the content is right there for them to view.
Sending Coupons and Other Special Offers
You can definitely send coupons and discount codes via SMS, but with MMS, you can take things to a different level. For example, you can send QR codes or coupons with scannable barcodes. This adds an extra layer of convenience for customers who want to visit physical stores and get a discount.
Additionally, when you use MMS to send offers or coupon codes, you can enhance them with images, your company logo, or other visuals to make them stand out, add a bit of visual appeal, and increase brand recognition.
Animated Messages and Greetings
MMS is a powerful tool to make your communications stand out and be more memorable. Here are a few popular applications for this:
Thanking customers for purchasing with a greeting card

Adding branded logo and colors to a free trial invitation

Sending animated cards for customer birthdays or anniversaries

Distributing eye-catching invitations to join loyalty programs

Combining abandoned shopping cart messages with aesthetically pleasing graphics
MMS allows you to communicate various promotional and relationship-building messages to increase engagement, which can lead to better customer response overall.
Showcasing Your Products
Whether introducing a new product, announcing a sale, or responding to a customer inquiry via text, images can make your messages more engaging and easier to understand. You can send pictures, product specifications, and other images with MMS to supplement your messaging.
Sharing Digital Promotional Material
Think of some of the visuals you already include in your marketing emails. For example, you might use funny GIFs to grab customers' attention or include a digital copy of a flier. These can be included within your MMS messages as well.
MMS Marketing Considerations
For a business that wants to deliver more engaging communication to its target audience, leveraging the power of MMS seems like a no-brainer. However, there are some factors you need to consider before you just dive right in.
Cost
The first glaring issue is that it will cost more to send MMS than SMS messages. Consider more precise audience targeting to mitigate these costs and increase your ROI. This way, you don't send multimedia messages to people who aren't likely to respond to your call to action.
Accessibility
Remember that the text embedded in your graphics and videos is not readable to software used by the visually impaired. With that in mind, consider sending any important text in a separate SMS message so every customer can receive and understand your communications.
Video and Image Quality
The content you send using MMS may render differently for one customer than it does for another. This is usually due to their specific device. While it doesn't seem like there's much you can do about this issue, one thing you can do is optimize your images for mobile use and test your messages on various devices. Thorough testing should give you an idea of how your messages will display across a range of customers.
Customer Perception and Preference
Although smartphone usage is increasing, not all consumers have access to these devices, and they won't be able to receive your MMS messages. Others may not have MMS messaging enabled. Therefore, consider your audience before you decide to adopt MMS.
Also, while MMS messages are appealing, customers may associate them with sales or promotions. So don't overdo it with the images and video; people may ignore your messages or opt out. Keep this in mind, especially if you send many text messages.
Integrating MMS and SMS in Your Campaigns
The most effective text marketing campaigns often use both SMS and MMS messages. To decide which is best for each message, consider what you're trying to communicate at that moment and the response you want.
Once you do that, you can better determine whether SMS or MMS will work best for each case. But don't stop there. You can and should monitor your campaign analytics to see which message protocols perform best and when, and then adjust your strategy accordingly.
Building a Successful Messaging Strategy
When you use the right message protocol at the right time and for the right audience, you will achieve better outcomes in your text campaigns. However, it can be difficult to make the right decision if you're also handling the rest of your text marketing campaigns manually. After all, the process tends to be rather time-consuming and overwhelming. 
One of the best solutions you can adopt is a dedicated messaging platform that includes message automation, optimization, audience segmentation, filtering, and integrations. This will give you more time and resources to focus on creating engaging messages and using them to power your SMS strategies.
Contact Consumers offers this platform to businesses like yours. We also have experts to help with your email and text marketing efforts. Contact us to learn more or for a free quote.